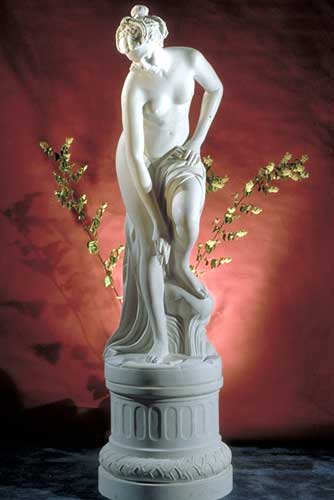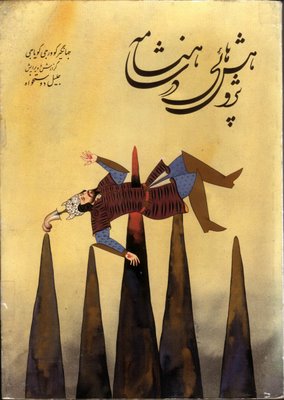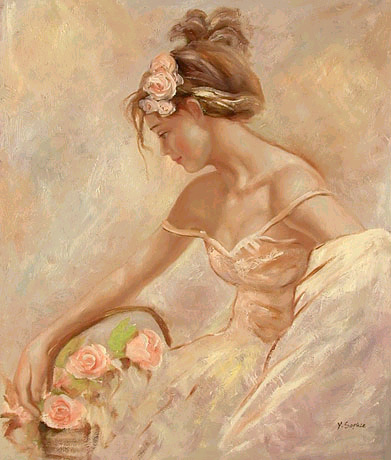 More Links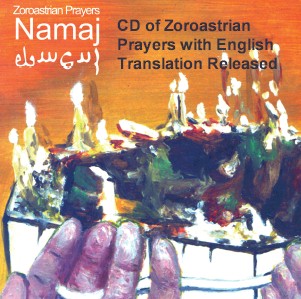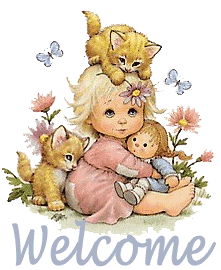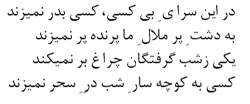 ---



Celebrate Nowrooz with Dehkhoda Persian school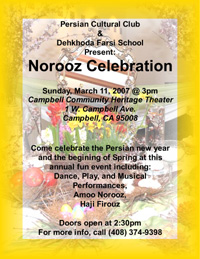 ---
---

Nazanin had a very emotional reunion with her family members. She could not believe that this day had arrived. She cried in her mothers arms and took turns embracing her siblings and father.

---
---
Activists condemn Iran Holocaust meeting
By NAHAL TOOSI, Associated Press Writer Fri Jan 19, 11:16 AM ET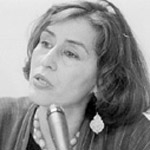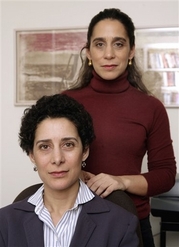 NEW YORK - In a statement to be published next week, more than 100 Iranian activists outside that country have condemned its recent conference questioning the Holocaust.

The activists signed the statement blasting the Iranian government and paying homage to victims of the Nazi regime. The activists expressed frustration over the relative silence on the subject from the Iranian diaspora.
The statement, which began circulating last month, is to be printed next week in The New York Review of Books. The Associated Press recently obtained a copy.
The statement notes that the activists signed notwithstanding their "diverse views on the Israeli-Palestinian conflict." The signers include Azar Nafisi, who wrote the best-seller "Reading Lolita in Tehran."
"I thought it was inappropriate to use the Holocaust as a political issue," Nafisi said. "I thought that Iranians, especially non-Jewish Iranians, had a responsibility to say, 'Not in my name.'"
The two-day conference in December brought together well-known Holocaust deniers and others who have said the Nazi genocide has been blown out of proportion.
The Tehran conference was backed by Iranian President Mahmoud Ahmadinejad, who has made strident statements against
---
---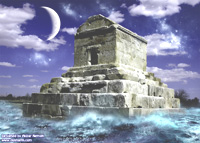 Scary, do whatever you can to stop this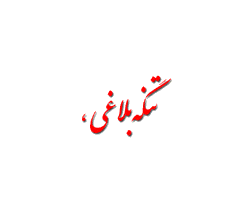 ---
---
Europe's Anti-American Obsession
By: Jean-Francois Revel


What picture of American society is likely to be imprinted on the consciousness of average Europeans? Given what they read or hear every day from intellectuals and politicians, they can hardly have any choice in the unpleasant particulars, especially if they happen to be French. The picture repeatedly sketched for them is as follows: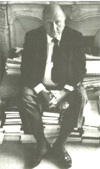 ---
---


---
---
By: Lila Sazegar
An article about her own translation of "The Crooked Timber of Humanity", by Sir Isaiah Berlin.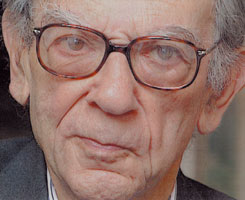 Isaiah Berlin
---
---
Iranians Are Defiant
By Amil Imani

Nearly complete results from two important elections of 16 December 2006 in Iran reflect the defiant mood of the Iranians and their determination to work toward "regime change"
---
---
How Jew- Friendly Persia Became Anti-Semitic Iran
By: Roya Hakakian
Abdol Hossein Sardari didn't look like a hero. But when Paris fell to Hitler in June 1940, the 30-year-old Muslim—a dapper man with a receding hairline—took it upon himself to save Jews trapped inside Nazi-occupied France. Sardari, a junior official at the Iranian Embassy, had been left behind to look after the building when the Iranian ambassador and his staff abandoned Paris to establish residence in Vichy, the new home of France's pro-Nazi government. Once the Nazis began rounding up Jews, ......

Dorogheh? Click to listen the video
---
---
Pan-Arabism's Legacy of Confrontation with Iran
By Dr. Kaveh Farrokh
manuvera@aol.com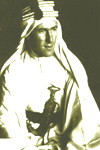 Few Iranians (or westerners) have heard of Pan-Arab nationalists such as Satia Al-Husri, Sami Shawkat, Michel Aflaq or Khairallah Tulfah. Their version of Arab nationalism is as anti-Western as it is anti-Persian. The philosophies of these men have done much to inspire generations of Arab leaders such as Gamal Abdel Nasser, who passionately advocated the changing of the Persian Gulf to "Arab Gulf", or Saddam Hussein, who defined his Arabism by the extent of his brutality against Iranians (Kurds, Persians, etc.).
---
---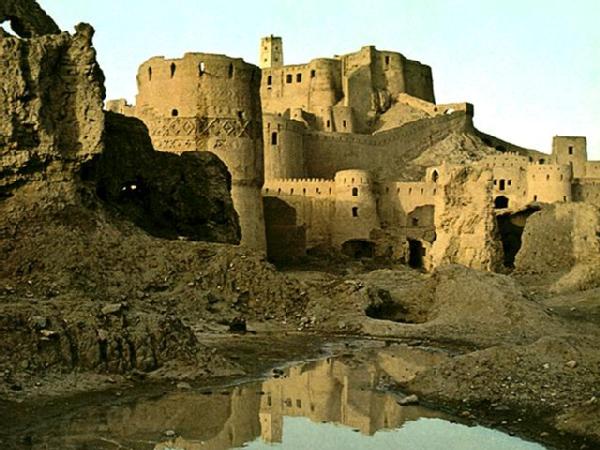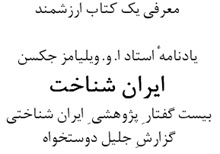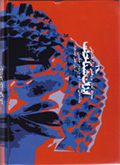 To order please call Moassesseh Aagaah - Tehran
Tel: 664677323 Fax: 66460932
---
---
Michael Didra's review on Dick Davis' translation of SHAHNAMEH
This marvelous translation of an ancient Persian classic brings these stories alive for a new audience
Washington Post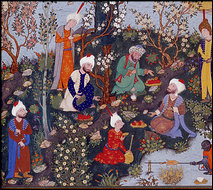 ---
---

By: Ali Mirfetros

A must read book in Persian
---
---
Paintings of Iman Maleki
Born in 1976 in Tehran, Iman Maleki is undoubtedly one of the best young painters in Iran. Last year (in 2005), he took part in the Second International Art Renewal Center (ARC) Salon Competition in New York and received two awards. One of them was The William Bourguereau Award given to his painting titled Omens of Hafez, and the second one was Chairman's Choice Award given to another painting titled A Girl by the Windows Here you can see the two named paintings, and two more of his works.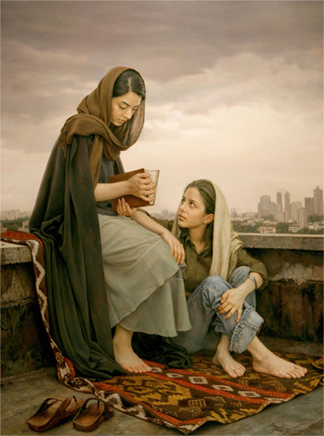 ---
---
Parthian Confederacy (150 BC–AD 226)


The Parthian Empire.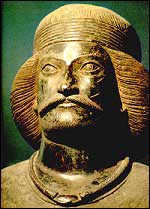 Metallic statue of a Parthian prince (thought to be Surena), AD 100, kept at The National Museum of Iran, Tehran. Its rulers, the Arsacid dynasty, belonged to an Iranian tribe that had settled there during the time of Alexander. They declared their independence from the Seleucids in 238 BC, but their attempts to unify Iran were thwarted until after Mithridates I advent to the Parthian throne in about 170 BC.
The Parthian Confederacy shared a border with Rome along the upper Euphrates River. The two polities became major rivals, especially over control of Armenia. Heavily-armoured Parthian cavalry (cataphracts) supported by mounted archers proved a match for Roman legions, as in the Battle of Carrhae in which the Parthian General Surena defeated Marcus Licinius Crassus of Rome. Wars were very frequent, with Mesopotamia serving as the battleground.
During the Parthian period, Hellenistic customs partially gave way to a resurgence of Persian culture. However, the empire lacked political unity. The administration was shared between Seven Parthian clans who constituted the Dahae Confederation, each of these clans governed a province of the empire. Suren-Pahlav Clan, Karen-Pahlav Clan and Mihran Clan were the most influential ones. By the 1st century BC, Parthia was decentralized, ruled by feudal nobles. Wars with Rome to the west and the Kushan Empire to the northeast drained the country's resources.
Parthia, now impoverished and without any hope to recover the lost territories, was demoralized. The kings had to give more concessions to the nobility, and the vassal kings sometimes refused to obey. Parthia's last ruler Artabanus IV had an initial success in putting together the crumbling state. However, the fate of the Arsacid Dynasty was doomed when in AD 224, the Persian vassal king Ardashir revolted. Two years later, he took Ctesiphon, and this time, it meant the end of Parthia. It also meant the beginning of the third Persian Empire, ruled by the Sassanid kings. Sassanids were from the province of Persis, native to the first Persian Empire, the Achaemenids.
---
---
A portrait by Spain's Francisco Goya, painted in 1783 but never shown in public will be exhibited this spring in Saragossa following minor restoration at the Prado Museum in Madrid.

---
---

By: Korosh Zaeem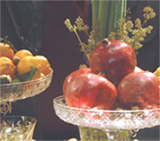 Yalda
Significance of winter solstice in Persian culture
By Massoume Price


Yalda, a Syric word imported into the Persian language by Syric Christians means birth (tavalod and meelaad are from the same origin). It is a relatively recent arrival and refereed to the "Shab e Cheleh" festival, a celebration of Winter solstice on December 21st. Yalda, forty days before the next major Persian festival "Jashn e Sadeh", has been celebrated in countless cultures for thousands of years. The ancient Roman festivals of Saturnalia (God of Agriculture, Saturn) and Sol Invicta (Sun God) are amongst the best known in the Western world.
---
---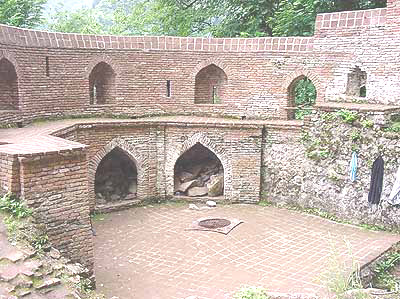 ---
---

The Islamic revolution abolished Iran's ancient tradition of wine-making but the residents of Khollar are showing some bottle, writes Robert Tait
The Islamic revolution abolished Iran's ancient tradition of wine-making but the residents of Khollar are showing some bottle, writes Robert Tait
A disused factory in Khollar, Iran, that once made wine and fruit juice for local consumption. Photograph: Robert Tait
The desolate vista resembles an archaeological ruin, or the shattered aftermath of a devastating military bombardment. Once-proud mud-brick homes are uninhabited and partially reduced to rubble. The streets, mere dirt tracks, are potholed and rutted. Identifiable signs of human activity are - for the most part - absent. And even among the dead in the local graveyard, many headstones, bearing elaborate carvings that hint at a long-gone affluence, are damaged or visibly uncared for.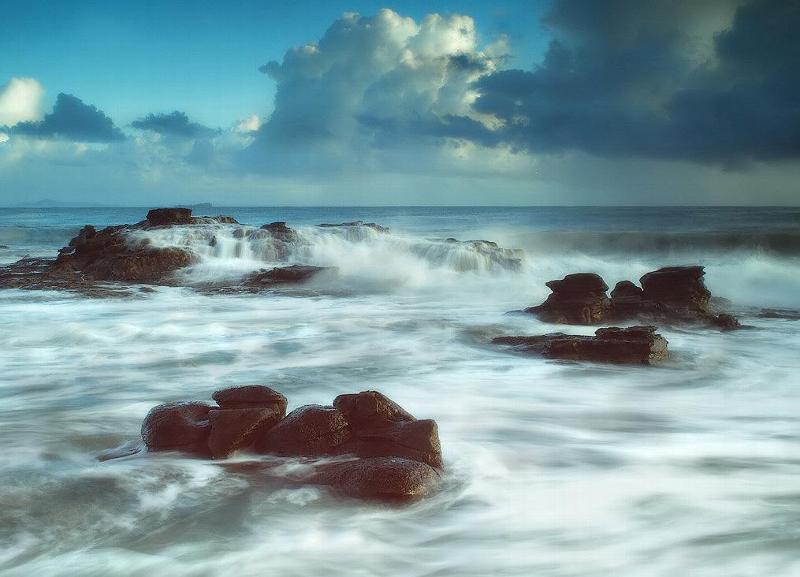 Pictures of some of our great men and women,
while some of the names don't deserve to be there, many names are absent.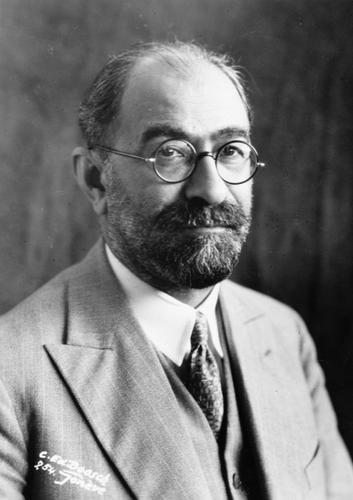 Mohammad Ali Foroughi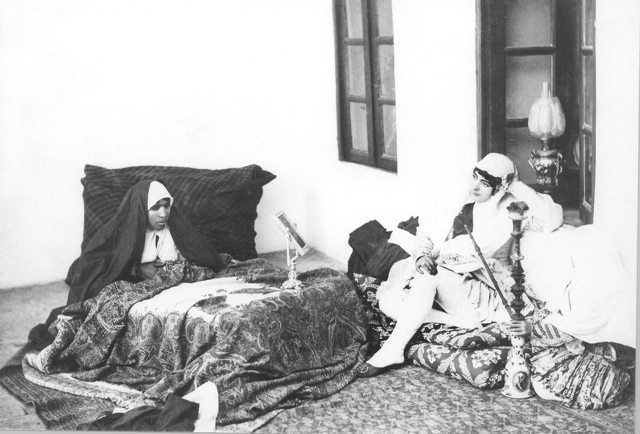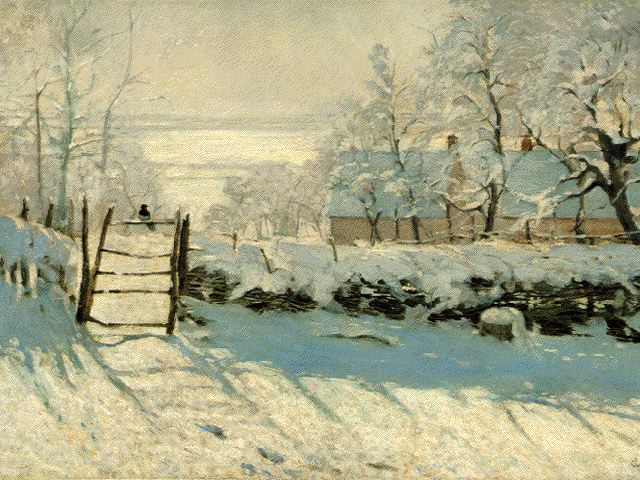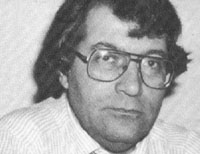 By: Don Herold
Translated by: Minoo Moshiri
www.bukharamagazine.com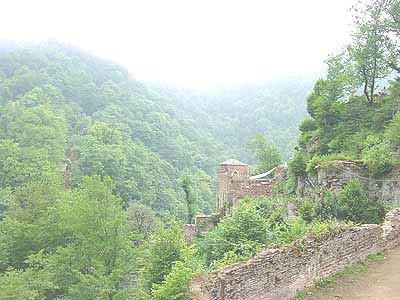 Princess Yasmine, sweet and serene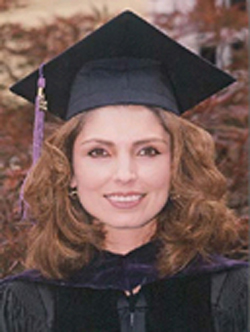 She is a graduate of the The George Washington University Law School and currently works for the Children's Law Center in Washington, DC. She is one of the Founders and Directors of the Foundation for the Children of Iran. Started in 1991, the Foundation's mission is to marshall the considerable resources and goodwill of the Iranian diaspora coupled with remarkable expertise and generosity of the American medical community to treat Iranian children suffering from complex medical conditions. Organized under the 501(c)(3) rules of Internal Revenue Service the Foundation has faithfully fulfilled it's mission restoring the health and quality of life of scores of Iranian children regardless of race, religion, or political affiliations.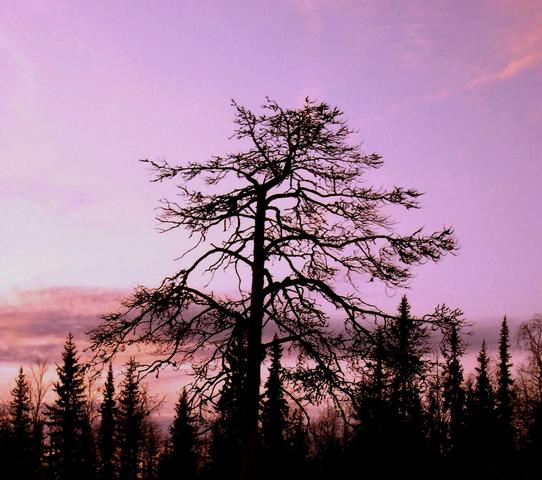 Vida M. Ghahremani, Actress - Artist.
http://www.aagift.com/vida/vidaa.htm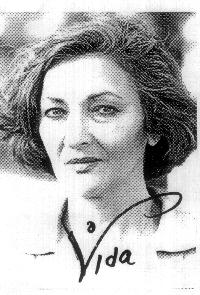 Born in Iran - B.A. in Early Childhood Education. Vida started painting in early years. She never had any special schooling in arts. Her background in performing arts include major theater and cinema productions, both in Iran and United States. She is always looking for new and innovative methods for painting. In 1981 she start experimenting with color copiers and used them as a creative artistic tool for her drawings. Her work has been displayed in many art shows and exhibits which some include Beverly Hills Spring Art Festival, Santa Monica Garden Art Show, The Great Western Beverly Hills Art Exhibition and such. At the present, handcrafted Greeting cards, sculpture jewelry and painting on fabrics are her main line of work. Recently, Vida has created a new line of hand painted, custom greeting cards. These cards are featuring a character named Karmel whom she based it on her granddaughter. Visit Greeting cards. You can see Vida perform in Robin Williams's latest movie, What Dreams May Come, whom she appears as Annie's (Annabella Sciorra's) mother.
Review by: AAGDC, Sept-1998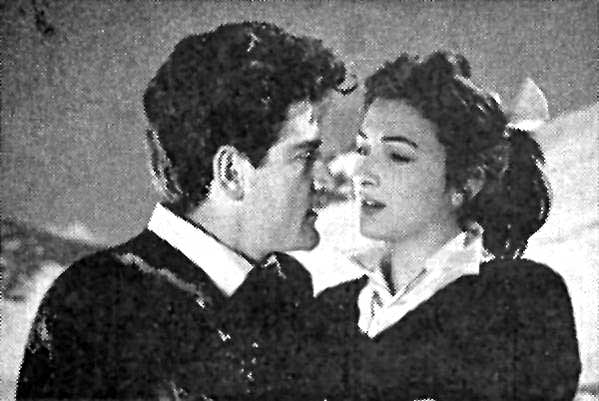 Vigen & Vida
---

Louis Armstrong
---
Iranian models around the world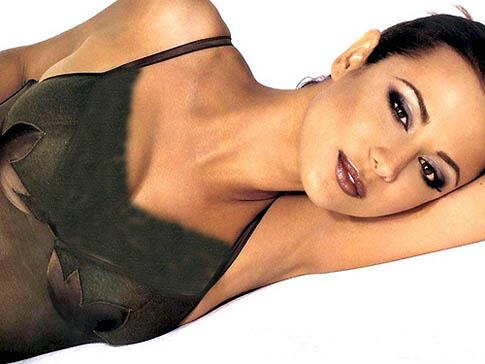 ---
---
Darius Kadivar's Corner
Paris Report

About the Author: Darius KADIVAR is a freelance journalist born to an Iranian father and French mother. He works and lives in France.
Movie
Iranian Journalist banned from leaving the country to collect prize
Iranian Journalist banned from leaving the country to collect prize Reporters Without Borders expressed concern after freelance journalist, Taghi Rahmani, was prevented from leaving Iran as he prepared to travel to Denmark on 13 January 2007, to receive a prize awarded by the local section of the freedom of expression organisation, PEN International.
"We are very disturbed by this step, which has no legal basis," the worldwide press freedom organisation said. "A ban on leaving the country, often used in Iran against independent voices, is designed above all to cut journalists off from the external world. This harassment is also intended to punish them for having links with foreign media and organisations", it added.
Rahmani told Reporters Without Borders that he had been arrested on the tarmac at Tehran international airport, moments before boarding the plane for Copenhagen. He added that the authorities had also seized his passport.
The journalist, who is a leading press freedom activist, has worked for several Iranian publications, which has brought him into frequent conflict with the regime. Between 1981 and 2005, he was sentenced to a total of 5,000 days in prison for articles he had written.
Elsewhere, Reporters Without Borders repeated its anxiety about the plight of Kaveh Javanmard, journalist on the weekly Karfto, held secretly for exactly one month. His family has not received any news of him since his arrest, on 18 December 2006, from his home in Sanandej (Iranian Kurdistan) by intelligence ministry agents.

Iranian new wave filmmaker Farrokh Ghaffari dies in Paris
TEHRAN, Dec. 18 (Mehr News Agency) -- Farrokh Ghaffari, one of the original new wave filmmakers of Iran, died in Paris on Sunday. He was 85 years old. The Paris-based director recently had heart surgery, but he could not recover from the operation and finally passed away at the hospital, the Persian service of CHN reported on Monday.

Video







Copyright © Shirin Tabibzadeh, Cupertino, 2000 -2005
Rozanehmagazine is not responsible for the opinion expressed throughout its pages
and/or the content of the Sites to which it is linked.
Sivand Dam, and New Challenges for the Islamic Republic on the Way of Destruction of Iranian Heritage

A Frankenstein of a Leadership Council
By: Reza Bayegan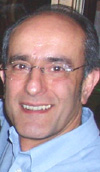 Over the past few years some Iranian political activists have held conferences and virtual roundtables in Europe and the United States ostensibly on how to save Iran at this crucial juncture by putting together a so-called 'leadership council'.

Fight Iran With a War of Ideas
February 15, 2007
Los Angeles Times
Azar Nafisi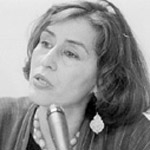 Empowering the country's dissidents, not military action, is the best way to weaken the Islamic regime.

February 16, 2007
The Washington Times
Matthew Levitt
Last week, Iran's Supreme Leader Ayatollah Khomeini threatened to hit back at U.S. interests "worldwide" if attacked. That same day, Iran's Revolutionary Guards Corps (IRGC) -- the force that would likely be responsible for carrying out such attacks -- kicked off naval and air exercises in the Persian Gulf and Sea of Oman, which flank the Strait of Hormuz, through which an estimated 20 percent of world oil transits daily.

Letter of protest by 771 Iranian students against inundation of Sivand Dam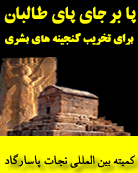 BETWEEN STATE AND REVOLUTION
by Amir Taheri
Wall Street Journal
February 2, 2007

"Mizanan, ya na?" (Will they hit or not?) In Tehran these days, this question is the talk of the town. The "they" is seldom spelled out. Yet everyone knows that it refers to the United States.

Iran: No Bombs, No Appeasement
By: Amil Imani
It is only a matter of time before the confrontation between the world and Iran's Mullahs, with the U.S. leading the charge, sets off a catastrophic conflagration. The present stand-off is bound to change, either by the U.S. use of force to make good on its threat that a nuclear Iran is not acceptable, or by the Mullahs managing to make the unacceptable an accomplished fact.

Hokm-e mojadad-e jalb-e Rafsanjani
IranPressNews - Sent by: KH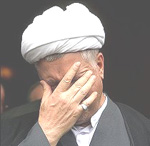 January 31, 2007
OpenDemocracy
Kamin Mohammadi
The United States administration is in a mood for confrontation with Iran. The Iranian president, Mahmoud Ahmadinejad, seems more than happy to oblige. His attitude alarms many Iranian leaders and journalists. But what of the people on the Tehran street?

Letter to President Bush by Former Iranian Diplomat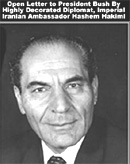 From: Hashem Hakimi
Retired Imperial Iranian Ambassador
To: The Honorable George W. Bush President Of United States
As one of the remaining senior Iranian Imperial Ambassadors with many years of service in his majesty's Foreign Office I unequivocally and unconditionally am in favor of regime change in Iran without classic Warfare, I further believe by adopting the correct strategy this couldeffectively be achieved by United States Government...

Americans must confront their axis of idiots and the media
Sgt. Major J.D. Pendry (Ret)
BrookesNews.Com

Jimmy Carter, you're the father of the Islamic Nazi movement. You threw the Shah under the bus, welcomed the Ayatollah home and then lacked the spine to confront the terrorists when they took our embassy and our people hostage. You're the Runner-in-Chief.

January 18, 2007
FrontPageMagazine.com
Kenneth R. Timmerman
For now, the nutty recommendation of the Baker-Hamilton Iraq Study Group that the United States should engage in direct talks with Syria and Iran appears to have been mooted by events on the ground.

French visit to Tehran, seen as diplomatic faux pas, is aborted
By Elaine Sciolino
Tuesday, January 16, 2007
PARIS
At a time when most world powers have forged a united front against Iran because of its nuclear program, President Jacques Chirac arranged to send his foreign minister to Tehran to talk about a side issue, then abruptly canceled the visit earlier this month in embarrassing failure.

January 12, 2007
Review & Outlook
The Wall Street Journal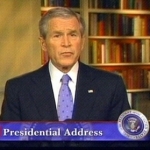 The United States has known for years that Syria and Iran are supporting Sunni insurgents and Shiite radicals in Iraq -- support that has taken a heavy toll in American lives. On Wednesday, President Bush finally suggested he'll do something about it.

ARABS SEE NO CHOICE BUT TO PREP FOR WAR
January 10, 2007
New York Post
Amir Taheri
French Foreign Minister Philippe Douste Blazy calls it "unthinkable" his Russian colleague Sergei Lavrov prefers "unimaginable." The terms are also used in Western diplomatic circles to describe an event few wish to contemplate: a military showdown with the Islamic Republic of Iran. Yet a recent tour of Arab capitals presents a different picture: Arab leaders appear resigned to such a showdown as inevitable, and are preparing for it.

U.N. Imposes Nuclear Trade Sanctions on Iran
Reuters
Evelyn Leopold and Irwin Arieff
The U.N. Security Council voted unanimously on Saturday to impose sanctions on Iran's trade in sensitive nuclear materials and technology, an effort to pressure Tehran to halt uranium enrichment work. "Today we are placing Iran in the small category of states under Security Council


Will the British Stay in Basra Until Security Is Established?
December 23, 2006
Arab News
Amir Taheri
Reopened after several years, the city theater is offering a version of T.S. Elliot's "Murder in the Cathedral" to packed audiences. At the other end of the town, scientists and religious leaders argue it out in a seminar on the relationship between science and faith. In between, the provincial governor marks the start of the ....

Could Sanctions Work against Tehran?
by Patrick Clawson
Middle East Quarterly
Winter 2007
As Western diplomats debate ways to counter Iran's nuclear program, the strategies they devise must take Iranian motives into account. If Iranian leaders see their nuclear program as essential to defending Iran's existence—as the Israeli[1] and Pakistani[2]

The Right Way to Negotiate with Syria and Iran
December 22, 2006
The Wall Street Journal
Abraham D. Sofaer
The Iraq Study Group's recommendation that the Bush administration drop its preconditions and negotiate with Syria and Iran has been praised as a "no-brainer"--and condemned as an improper effort to reward rogue regimes. Neither reaction is correct. Negotiating with enemies can be a useful aspect of effective diplomacy. But successful negotiations with enemies result not from the talks themselves but from the diplomatic strategy that accompanies them. The group's recommendations deserve support, but must be effectively integrated into President Bush's strategy of ending state-sponsored terror.

A Vote for Change?


December 20, 2006
By Amir Taheri,
Although it would take several days before the full results of twin elections held in Iran last Friday are officially established, it is already clear that the electorate have dealt the ultra-radical President Mahmoud Ahmadinejad his first significant political defeat.

Iran President Facing Revival of
Students' Ire
Nazila Fathi
As protests broke out last week at a prestigious university here, cutting short a speech by President Mahmoud Ahmadinejad, Babak Zamanian could only watch from afar. He was on crutches, having been clubbed by supporters of the president and had his foot run over by a motorcycle during a less publicized student demonstration a few days earlier.

The reason behind the Holocaust conference in Tehran
BBC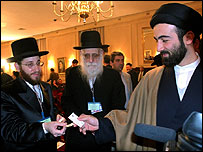 Amir Taheri
What to do about Iran? The question has haunted successive administrations in Washington since the raid on the U.S. embassy in Tehran and the seizure of its diplomats in November 1979.

National Review Online
Stanley Kurtz
Increasingly, it looks as though the United States may attempt to negotiate a "grand bargain" with Iran. To settle our fundamental differences, Iran would surrender its nuclear-weapons program, stop supporting terrorism, and stop undermining America's position in Iraq.