---
---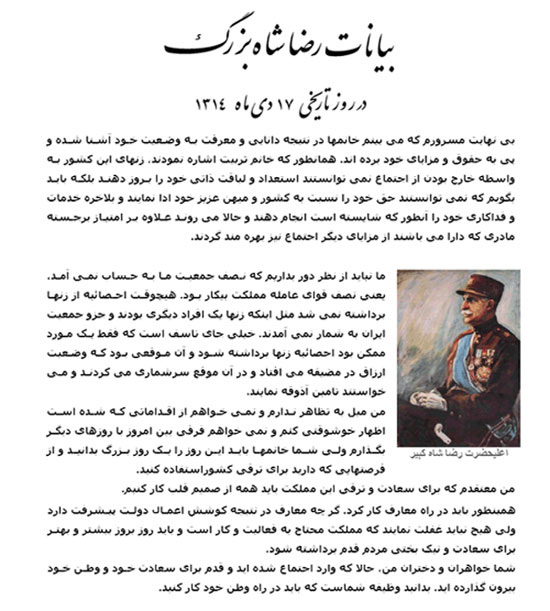 ---
VERY INTERESTING DOCUMENTARY ON TWO IRANIAN SISTERS TORN BY REVOLUTION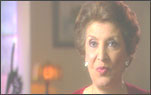 Ferdows Naficy and her two daughters, Mahnaz and Farah became independent women in America. When Ferdows decided to emigrate to the U.S., she opened the door for her daughters to later join her in California. Both would later return to Iran as adults, where they would be torn apart by Iranian politics during the reign of the shah. Mahnaz became a minister in the shah's government and advocated for women's rights, while Farah and her husband joined the cause of the revolution. Ultimately, Mahnaz and Farah had to flee Iran in fear for their lives. This is the lastest update from Mahnaz and Farah.


---
FIRST IRANIAN QUEEN REGNANT WHO RULED IRAN OVER SASSANID EMPIRE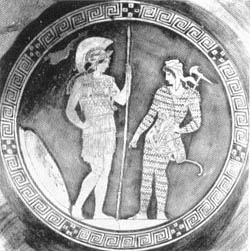 In the Iranian tradition, women have always had special respect and equal treatment. Throughout history, researchers have come across references to the special role of women in the traditional Iranian society. According to Plutarch, the Greek historian and biographer, [Iranian women used to participate in social affairs and fight in the battlefield]. It is also known that the Iranian army of Sassanid Empire included women as fighters, and Roman sources have described them a group of excellent fighters.
---
Muslim women launch international 'gender jihad'
Giles Tremlett in Barcelona
Monday October 31, 2005
The Guardian

Marching under the banner of a new "gender jihad", Islamic feminists from around the world this weekend launched what they hope will become a global movement to liberate Muslim women. The meeting, which drew women from as far apart as Malaysia, Mali, Egypt and Iran, set itself the task of squaring Islam with feminism. That meant not just combating 14 centuries of sexism in the Muslim world, participants said, but also dealing with the animosity to Islam of many western or secular feminists. They insisted that many of the fundamental concepts of equality embraced by feminism could also be found in the Qur'an.
"Gender jihad is the struggle against male chauvinistic, homophobic or sexist readings of the Islamic sacred texts," said Abdennur Prado, one of the meeting's Spanish organisers. Those readings had been provided by Muslim scholars who, over the centuries, have been almost exclusively male. "Male chauvinism is the destruction of Islam as a well-balanced way of life," Mr Prado said.
One of the leading voices was that of Amina Wadud, an African-American theology professor who provoked outrage in parts of the Muslim world when she led a mixed-sex congregation for Friday prayers in New York earlier this year. She said her commitment to change was born from her faith, two decades studying the Qur'an and the realisation that "horrific things were being done in the name of religion". With issues to address such as the stoning to death of women, polygamy and the legal inferiority of women in some countries, progressives at the meeting admitted there was a long climb ahead.
The greatest danger was the spread of the radically conservative, Saudi-backed schools of Islam. "They don't want to go forward, they want to go back," said Prof Wadud, who also led mixed prayers at the Barcelona meeting. Raheel Raza, a Canadian of Pakistani origin who has followed Prof Wadud's example and led mixed-sex prayers in Canada, said it was not easy to break the mould. "I already have a fatwa against me. I don't want to be murdered on the street," she said. British Muslims were strikingly absent from the conference, which was led by western converts and emigrant families. Ghettoisation and the influence of Saudi-trained preachers were blamed for driving some second-generation immigrants in western countries into the hands of fundamentalists
---
Hamsayegan-e kharidar-e Dokhtaran-e Irani
roozonline.com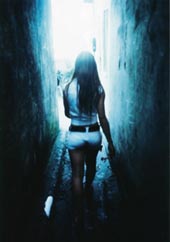 ---
Iranian women footballers to play German team

13 October 2005
TEHRAN - Iran's women's national football team is to play a friendly next month against a German selection, the Tehran sports daily Iran-Varzeshi reported Thursday. The match, which is the first for Iranians against a European team, will be held in Tehran between Iranian female national footballers and German amateurs, the daily reported giving no exact date for the match. According to the report, the 19-strong German squad, known as "Berliner female footballers" will be accompanied by eight other persons including 2 female filmmakers who are going to make a documentary. The Iranian national team ranked second behind hosts Jordan in the West Asia's women football competitions last month in its first participation in an international contest. Its FIFA ranking is 114 out of 145 teams.
The Islamic country's women sports teams are not freely able to attend international competitions where women compete without gown and scarf. An Islamic sports tournament, exclusively for women, was held in Tehran last month. The Islamic games is a unique opportunity for many Muslim sportswomen to compete at international level as due to Islamic laws on dress code - gown and scarf for hiding body contour and hair - they are not allowed to attend international games on behalf of their Islamic countries. Due to the restrictions, film and photo coverage of those sports where women compete without gown and scarf are strictly prohibited. Those games, the same for the coming football match, can only be watched by a female audience.
---
Famous Historical Persian Women
Those brave Persian Women with cooperation of their brave male partners, had managed to free Iran from the "First Arabo_Islamic Invasion_Occupation" (651 AD). The sacrifices of Iranian men & women, under the leadership of Yaqub Leis Saffarid, the son of a simple Ironsmith, had freed Iran on 873 AD and ended 222 years of Arabo_Islamic occupation (651 AD - 873 AD) of Iran. Now we are once agian under the occupation. Do you have what it takes to end the "Second Arabo_Islamic Invasion_Occupation" (1979 AD) of Iran?!
---