"World of Cinema" is courtesy of Darius Kadivar


Jane Austen's classic tale of love and values in class-conscious 18th century England returns to the screen. The five Bennet sisters?including strong-willed Elizabeth (Keira Knightley) and young Lydia (Jena Malone)?have all been raised by their mother (Brenda Blethyn) with one purpose in life: finding a husband. When a wealthy bachelor takes up residence nearby, the Bennets are abuzz with designs on the man's sophisticated circle of friends. But it is Elizabeth's encounters with the vexing Mr. Darcy (Matthew Macfadyen) that really ignite the battle of the sexes. Co-starring Judi Dench and Donald Sutherland.

See Official Website:

http://www.prideandprejudicemovie.net/splash.html


NEW FILM ON GORGI AFFFAIRE IN PARIS RELEASED
Date: Thu, 05 Jan 2006 21:58:10 +0000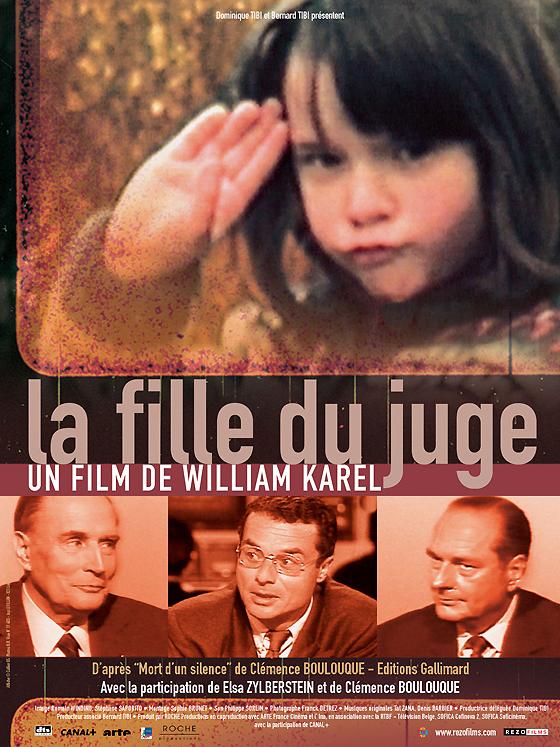 The Gorgi Affair was to make the headlines in France in 1987 when the Iranian Attaché of the Embassy in Paris Wahid Gorgi was accused by the French Government of being mingled to the terrorist attacks in Paris that bloodied the French Capital from 1985 to 1986. The Iranian Diplomats were expulsed and Gorgi hid behind diplomatic immunity and was allowed to leave for Iran. The French government of socialist President Mitterand was divided on the issue. At the time France was living under its first political cohabitation with Jaques Chirac as Prime Minister. The affaire was to also be used as a major political weapon by both Francois Mitterand and Chaques Chirac during the presidential campaign that followed. During the final TV debate Chirac accused Mitterand of lying on the Gorgi affaire but Mitterand denied the accusations. The French Judge in charge of the lawsuite Clémence Boulouque died in mysterious circumstances after an alledged suicide. The documentary film La Fille Du Juge by director William Karel has just been released and tells the touching story of the daughter of the Judge who years after seeks the truth in what led to his father's death. France at the time was involved in secret armes deals with Iran in war with Iraq. Narrated by Elsa Zilberstein and containing many family films of father and daughter as well as testimonies the film attempts to reconstruct the sad odysee of a shattered life.

http://www.commeaucinema.com/news.php3?nominfos=47688
http://www.commeaucinema.com/news.php3?nominfos=47688&Rub=BA
and trailer:


OFF WITH HER HEAD !
Sofia Coppola's Marie Antoinette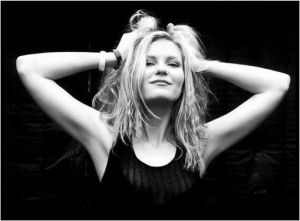 Kirsten Dunst is Marie Antoinette
Written and directed by Sofia Coppola (daughter of director Francis Ford Coppola) and shot in France at the famous Chateau of Versailles, «Marie-Antoinette» revisits the life and times of France's last Queen and former duchess of Austria who was beheaded with husband King Louis XVI after the French Revolution in 1789. The Queen who was known for her frivolous reign and numerous lovers was nevertheless to die bravely under the guillotine and accepted her fate with a determination that continues to raise a debate amongst historians on whether or not she deserved being condemned to death.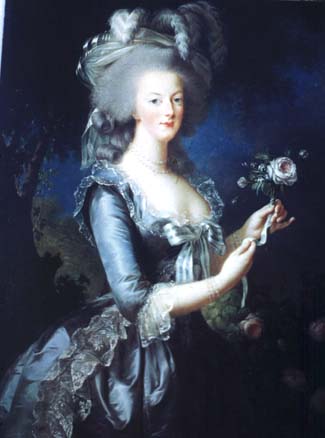 The very first images of this superproduction have been released. The trailer offers images of the film with a soundtrack by Pop group New Order which seems to suggest a modern look at the destiny of the doomed Queen.
We discover nevertheless sequences of great visual style.
see trailer in link below.
http://movies.aol.com/movie_exclusive_marie_antoinette_trailer
«Marie-Antoinette» will be out on October 13th 2006. It stars Kirsten Dunst, Jason Schwartzman, Rip Torn, Molly Shannon, Judy Davis, Steve Coogan, Asia Argento, Marianne Faithful, Aurore Clement, Shirley Henderson et Danny Huston.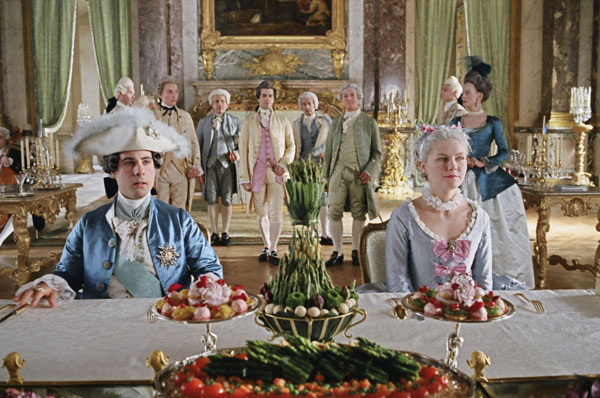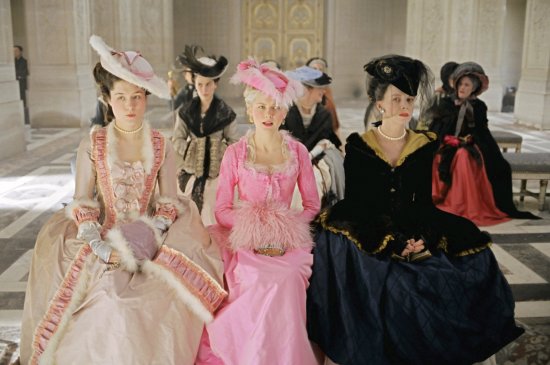 FRENCH ITALIAN FILM: N - Napoléon

Italain film Starring Monica Bellucci (Emily) and Daniel Auteuil (Napoleon)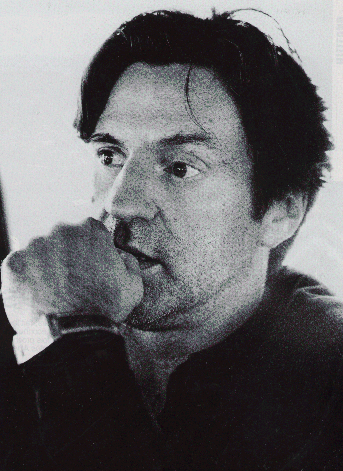 PLOT: Elba island, 1814. Martino is a young teacher, idealist and strongly anti Napoleonic, in love with the beautiful and noble Baroness Emily. The young man finds himself serving as librarian to the Great Emperor in exile whom he deeply hates yet soon begins recording Napoleon's memoirs, getting to know and learning to value the man behind the myth. Among seductions and affairs, expectations and fears, he will craft a precise portrait that never less will not manage to hide a final, inevitable, disappointment.

Clooney Denies Bush Attack in New Film



Hollywood star George Clooney has rubbished claims his latest movie is a veiled attack on President George W Bush - but refuses to apologize for the film's politically sensitive themes. Syriana - a political thriller focusing on the oil industry - has sparked controversy for its sympathetic portrayal of two Pakistani boys who become suicide bombers, but Clooney is adamant their story must be told. And he is disgusted by claims the film, in which he plays a CIA agent, singles out George Bush for criticism, arguing it is an attack on "the system" rather than a particular person. He says, "There are going to be people who will be very angry at the idea that we took a couple of suicide bombers and showed how they could be formed, instead of just categorizing them as evil. I'm an old-time liberal and I don't apologize for it. With Syriana we're going to get beaten up politically in some places. Fair enough, because we've taken a stand. It is not an attack on the Bush administration but it is an attack on the system that has been in place for 60 or 70 years - oil always being at the center of it."

GEORGE CLOONEY RECOVERING BACK PAIN AND DEPRESSION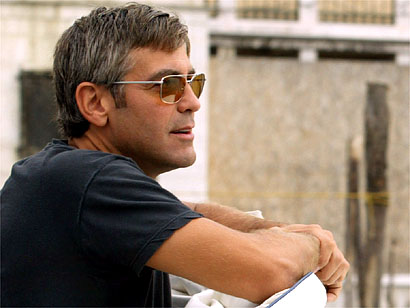 Thank Goodness, George is on the road to recovery! Superstar George Clooney has made press coverage for being terribly depressed by his back ache and what he considers a failing acting career and expressed hopes for his critically acclaimed directoral debut was said to be terribly depressed is in the last stages of recovery after suffering severe headaches brought on by fluid leaking out of his spinal column. Clooney injured his back while filming the upcoming movie, "Syriana," and he started getting agonizing headaches after doctors operated on his neck. It then took a while for Clooney's condition to be successfully diagnosed, at which point doctors performed "spinal cap" surgery. The star, who had to wear a neck brace for a while, has now nearly fully recovered. Clooney's publicist Stan Rosenfield tells Page Six, "He was getting tests and the doctors were saying, 'There's nothing wrong with you,' but he was having horrible headaches. He was in excruciating pain." So bad was Clooney's discomfort, he was forced to pull out of promotional duties for "Ocean's Twelve." Rosenfield adds, "He was supposed to leave for New York on November 28, but he couldn't. And he was supposed to leave for Europe on December 8. He actually drove to the airport, and said, 'Guys, I can't do it.'"

In the meantime fans and critics are looking forward for the release of Syriana in December.

BRAZILIAN ACTOR RODRIGO SANTORO CAST AS XERXES IN UPCOMING WARNER BROS EPIC FILM 300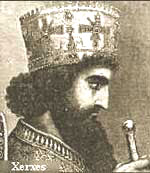 The role of King Xerxes of Persia in upcoming Zack Snyder film "300" will be played by Brazilian Rodrigo Santoro.
Based on Frank Miller's graphic novel, "300" concerns the 480 B.C. Battle of Thermopylae, where the King of Sparta Leonidas (Gerard Butler cast in film Phantom of the Opera ) led his army against the advancing Persians; the battle is said to have inspired all of Greece to band together against the Persians, and helped usher in the world's first democracy.
It should be noted that the film may be a shock to viewers, Iranians in particular because the Persians are once again cast as villians. The film may probably even be less glamorous than Ridley Scott's excellent Gladiator (which has launched the "Sword and Sandals" genre in Hollywood so popular in the 60's) or for the critically acclaimed HBO series ROME.
Mark Canton, one of the movie producers, says it's going to remain true to the novel?s darkness and violence in bringing the book to life, even if it is going to get them the ?R? rating. Remember though, that Frank Miller?s Spartans did not wear clothes on their ?private parts.?
The film started shooting last October in Montreal Canada and is due in late 2006 or in the current of 2007 depending on filming and postproduction and will be released by Warner Bros.

Spielberg's 'Munich' Is Best Movie of 2005
I don't know which is more amazing: that Steven Spielberg managed to make the best movie of the year in just four months, or that it's his second huge film of 2005.
Either way, "Munich" is a poignant political masterpiece that will no doubt be very controversial.
It's the best movie of 2005, coming in at the last minute to best other terrific entries, including "Walk the Line," "Match Point," "Capote," "Mrs. Henderson Presents," "Good Night, and Good Luck," "A History of Violence" and even "Memoirs of a Geisha."
"Munich" is "inspired by real events," those being the 1972 murders of the Israeli wrestling team in Munich during the Olympics and the fallout that followed.
The filmmaker says "inspired by" and I will take him at his word. There is not going to be an anti-"Munich" campaign in which factual details are matched up to the movie's sequences. This is not "A Beautiful Massacre."


Julie Andrews choice for Remake of Sound of Music: Cameron Diaz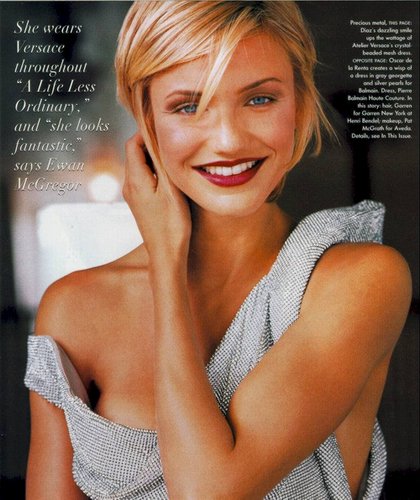 Julie Andrews, who played the former nun Maria in the popular movie 'The sound of Music', has recently declared that she would love to see Cameron Diaz taking her place in a theatrical version of the film.
The famous musical has just celebrated its 40th anniversary.
The 70-year-old actress befriended Cameron Diaz while working for the animated movie 'Shrek 3', in which she voices Queen Lillian, while Diaz voices Princess Fiona.
Dame Julie confessed she has always felt lucky to have landed the role of Maria, the former nun who takes care of the Austrian widower Von Trapp's children in the 1965 film.
"There are hundreds of other ladies who sing just as well or better than I do and I was the lucky one who got asked", the actress was quoted on Britain's BBC website as saying.
Andrews misses singing very much. She has not starred in musicals because of throat problems.
The actress recalled the scene in which Maria runs through the mountains singing 'The hills are alive with the Sound of Music':
"I will never forget it, there was a large helicopter
coming towards me through the mountains with a brave cameraman hanging out the side. We shot the scene many times, and at the end of each take, the helicopter would circle round. The downdraft nailed me flat onto the grass, and a couple of times I bit the dust. At first it was funny, but after several times I began to get very angry."
Cameron Diaz might follow in Julie Andrews' footsteps and star as Maria, if rumors that Sir Andrew Lloyd Webber may be planning a reality TV show to cast a remake of The Sound of Music prove to be true.

ROYALTY IS FUN: FRENCH FILM PARODY OF ROYALS A HIT IN REPUBLICAN FRANCE ...

Plot: An orthophonist (Valerie Lemercier), married to the pot smoking "Daddy Cool" crown prince (Lambert Wilson) of an imaginary kingdom becomes queen accidently upon the death of the monarch. Not prepared to become First Lady in her country she will accumulate blunders to the shame of the Queen Mother (portrayed by an excellent Catherine Deneuve in a surprising role) in what appears to be the comic film hit this Fall in France.

Starring Valérie Lemercier , Catherine Deneuve , Lambert Wilson , Michel Aumont , Mathilde Seigner , Denis Podalydès

See More: http://www.palaisroyal-lefilm.com/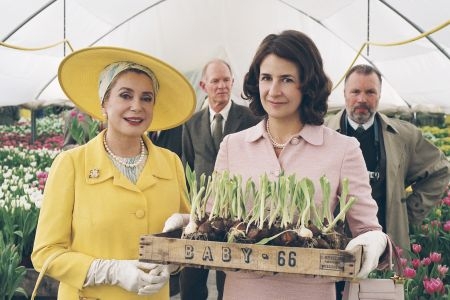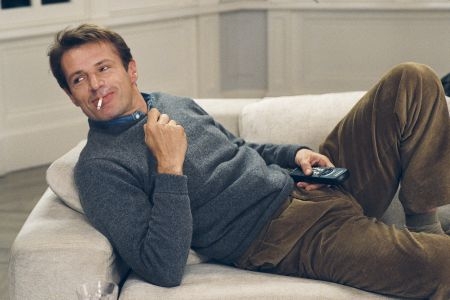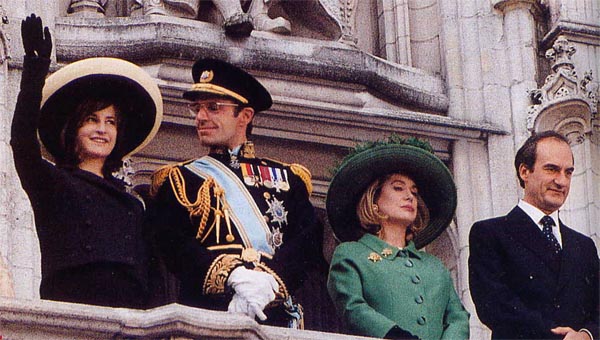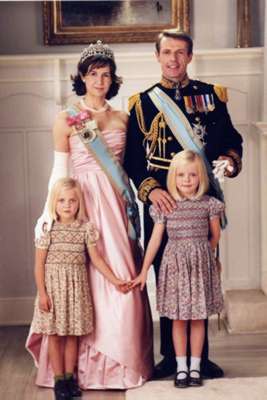 Remake of The Doomed Kings TV hit is Graphically Stunning but less inspired than the original

Les Rois Maudits is a remake of a French TV classic of the 70's. based on the novel of french academician Maurice Druon, it tells the story of the doomed dynasty of Philippe le Bel at the begining of the XVI century. Three of his son's guarantee the future of his throne. Isabella his unuque daughter is married to the King of England Edward II. Under Philippe Le Bel France is great but the people are miserable. Only one person dared to confront the King: The order of the Templest led by Jaques de Morley (Gerard Depardieu). However the latter is condemned to burn alive not before dooming the royal family to infamy and loss. Thus begins the story of the Doomed Kings: Les Rois Maudits ...

6,2 million spectators have followed this 25 Million $ saga with a cast of great talents: Gerard Depardieu with son Guillaume and daughter Julie, Jeanne Moreau, Tcheky Karyo and Philippe Torreton THE Comedian hailed this year by Parisian critic for his theater performance in Shakespeares Richard III. The latter is cast as the villianous Robert D'Artois who with the complicity of his cousin and rival Mahaut d'Artois (Jeanne Moreau) tries to gain back his lands to the expense of betraying his country to the English Crown.

Directed by Josee Dayan the series plunges you into a world of political rivalries, bloody family confrontation and plots. The tragic destiny of the heroes of the machiavelic family is illustrated with magnificent reconstructions and costumes of an Age long gone.

Does it mask the 1970's successful TV classic ? Yes as far as the reconstruction and use of Modern CGI techniques are concerned but less for the acting that is more of a historical parody than a tragedy. It is unfortunate to say that despite a good cast the story tends to become boring at times and the rapid succession of poisoned princes, ministers and commoners do not do justice to an epic novel that has proven to be a great depiction of the Middle Ages. despite Torreton's performance one can hardly forget the role immortalized by French actor Jean Piat of the Comedie Française as the cunning Robert D'Artois. The actors seem to be too much in awe with their characters that it leaves the viewers perplex.

The series have nevertheless been a success but director Josee Dayan known for her inspired adaptations of French Classic Literature such as Alexander Dumas The Count of Monte Christo or Victor Hugos Les Miserables is clearly less convincing with saga.


See Official website:


http://les-rois-maudits.france2.fr/

OFFICIAL US RELEASE OF MOVIE Unvieled


http://www.wolfereleasing.com/unveiled/index.htm

This bold film deals with Woman Issues, Iran and sexual Discrimination in both Iran and Germany. It stars Iranian German actress Jasmine Tabatabai.

Fariba, prosecuted in Iran because of her love for a woman, flees to Germany. But her application for asylum is turned down. Her desperate prospects are improved by the suicide of her fellow-inmate, a man named Siamak, who has received a temporary permit of sojourn just before his death. Assuming his identity, she is sent to a refugee camp near a small German village.
At first her survival seems to be assured, but the strain of upholding her male disguise in the cramped refugee quarters reveals the threat that a single mistake could blow her cover. In order to pay for forged documents, Fariba takes an illegal job in a sauerkraut factory, where she meets Anne. The two grow close - indeed dangerously close for Farbia as Anne begins to suspect her true identity.
Originally "Unveiled" was titled "Fremde Haut" which means In Orbit — the term officially used by the UN to refer to asylum-seekers who find themselves orbiting around planet Earth because they can actually find legal domicile nowhere at all.
"a wise, uncompromising portrait of oppression in all its physical and psychological manifestations."
Scott Foundas, LA Weekly


Catherine Bell caught in the Bermuda Triangle
Set against the mysteries of the Bermuda Triangle, this 3-night, 6-hour SCI FI channel mini event will focus on a disparate group of professionals, brought together to investigate the dangerous truths behind one of the greatest legends of our time.
PLOT: With his crews and cargo ships disappearing at an alarming rate around the Bermuda Triangle, a billionaire hires a crew full of specialists to understand why. Hand picked by the man himself, the crew consists of a skeptical journalist, an ocean engineer, a scientist, and a psychic. With an attractive financial offer made to each of them, the crew will investigate the legendary, and very mysterious Bermuda Triangle to find answers. But as their findings deepen, the crew finds themselves surrounded by bizarre occurrences that only become all the more nightmarish. The offers made to them may have seem ideal at the time, but now they may have gotten in over their heads against something they may not understand.
Catherine Bell (JAG) will join Sam Neil ( Jurassick Park) for this TV series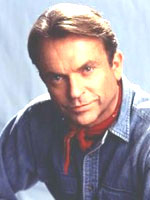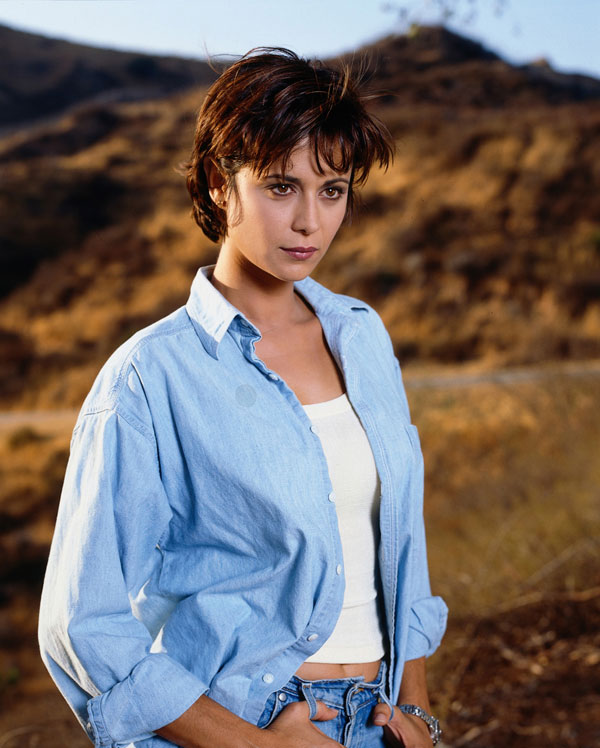 Promising Makhmalbaf film "Sex and Philosophy" disqualified from Oscar competition

TEHRAN, Dec. 2 (Mehr News Agency) – Oscar organizers have disqualified the film "Sex and Philosophy" from competing in the best foreign-language film category because director/producer Mohsen Makhmalbaf missed a key deadline for next year's Academy Awards.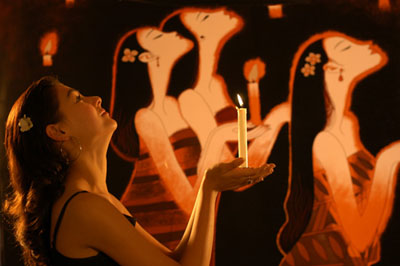 Tajikistan's entry "Sex and Philosophy" and Bolivian entry "Say Good Morning to Dad" were shut out of the nominations race after copies of the movies failed to reach Oscar officials on time.
"The two films were excluded from the competition because they failed to supply prints ahead of the deadline," said a spokesperson for the Academy of Motion Picture Arts and Sciences.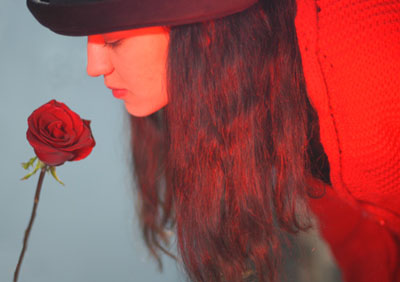 Each of the 58 countries hoping to win one of the five nominations for the best foreign-language picture were required to deliver an English-subtitled print to the Academy by October 14 ahead of screening for Oscar voters.
The disqualifications still leave a record of 56 countries in the running for the coveted award, nominations for which will be announced in Los Angeles on January 25, organizers said.
"Sex and Philosophy" had generated interest because it was one of the three movies made by Iranian-born filmmakers submitted for the 2006 race along with other Iranian entry "Too Far, Too Close" directed by Reza Mir-Karimi.
The Oscar statuettes will be handed out at a star-studded show in Hollywood on March 5.

Iranian movie wins top award (India The Star)
NEW DELHI: The Iranian movie Iron Island, a black comedy about homeless families living on an abandoned sinking ship moored in the Persian Gulf, has won the best film award at the International Film Festival of India held in the western tourist resort of Goa.
The movie, directed by Mohammad Rasoulof, won the award for "originality, deep thoughtful narration, powerful cinematic _expression and great creative strength," India's Information and Broadcasting Ministry said in a statement on Sunday.
The film is the second feature from Rasoulof, who earlier directed The Twilight.
The most promising director award was shared by Vera Eugina Fogwill and Martin Desalvo for the Argentinean film Kept & Dreamless, for unveiling the feminine universe with sensitivity and humour, the statement said. – AP
Question: Who could be the ideal cast in upcoming film as the Persian Prince ?

Any suggestions ? ...

Jordan Mechner has announced that he will be directing the movie adaptation of his former 3D sequel and international hit The Prince of Persia:Sands of Time to be produced in 2006 by Jerry Bruckheimer known for his blockbuster films like the Pirates of the Caribbean, Armmagedon and Pearl Harbor.

Bio: Jordan Mechner was born in New York City and graduated from Yale University in 1985. His other games to date include Karateka and Prince of Persia. Prince of Persia won numerous awards, including the 1992 Tilt D`Or and MacUser Eddy Awards. It has been translated into six languages and is available in over 20 formats worldwide. A screenwriter and independent filmmaker, Jordan also produced, wrote and directed the documentary film Waiting for Dark. In 1993, Jordan formed Smoking Car Productions, an entertainment software development group based in San Francisco.
Prince of Persia is the real ancestor to such other classics as Tomb Raider. The Ubisoft game has just released its latest game for Christmas titled Prince of Persia: The Two Thrones.

See French Official Website:

http://www.princeofpersiagame.com/fr/

Confirmation of film pre-production on imdb.com:

http://www.imdb.com/title/tt0473075/

Also see report released in 2004: http://filmforce.ign.com/articles/496/496626p1.html


"Memoirs of a Geisha" had its world premiere in Japan.
Steven Spielberg has been trying to adapt the novel , Memoirs of a Geisha by Arthur Golden for years. Considering a passion for director Akira Kurosawa ( Kagemusha, Seven Samourai's) which he shares with UCLA pal and collegue George Lucas this is no surprise. However he decided to only produce the movie which was finally directed by Rob Marshall. Shot in Japan and California the film has triggered controversy and criticism in Japan for having Chinese actors Ziyi Zhang, Gong Li and Michelle Yeoh cast in the major Japanese roles. The is film due for a Nation Wide release in the US on December 23rd 2005.

plot:
Set in a mysterious exotic world, which still casts a potent spell today, Sayuri Nitta (Ziyi Zhang) tells the story of her life as a geisha. It begins in a poor fishing village in 1929, when, as a nine-year-old girl with unusual blue-grey eyes, she is taken from her home and sold into slavery to a renowned geisha house. We witness her transformation as she learns the rigorous arts of the geisha: dance and music; wearing kimono, elaborate make-up, and hair; pouring sake to reveal just a touch of inner wrist; competing with a jealous rival for men's solicitude and the money that goes with it. Despite the treacherous Hatsumomo (Gong Li) who nearly breaks her spirit, the girl blossoms into a legendary geisha under the guidance of her mentor Mameha (Michelle Yeoh). Beautiful and accomplished, Sayuri captivates the most powerful men of her day, but is haunted by her secret love for the one man who is out of her reach, the mysterious Chairman (Ken Watanabe).

See official website:
http://www.sonypictures.com/movies/memoirsofageisha/

excerpts of Press Conference in Japan:



Pop Idol Finalist Darius Danesh Joins Cast of Chicago in the West End
by Broadway.com Staff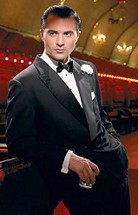 Pop Idol finalist Darius Danesh will be the next Billy Flynn in the West End production of Chicago. He is set to join the cast on November 21.
Danesh first came to public attention when he appeared on ITV's Popstars--a reality program in which contestants competed for one of five slots in a band--in 2001. He made it to the final round but did not get selected. He then appeared in Pop Idol, a talent-search for a solo artist; he came in third in the competition. Danesh parlayed his fame into a recording career. He has since released the solo albums Dive In and Live Twice, scored a number one hit with the song "Colourblind" and toured as a solo act.
Danesh is replacing Terence Maynard in Chicago. The cast also currently includes Sally Ann Triplett, Amra-Faye Wright and Lynda Carter.
Also See:
http://www.dariusmusic.com/

Iranian-American Ramin Bahrani's film "Man Push Cart" wins critics award at London Film Festival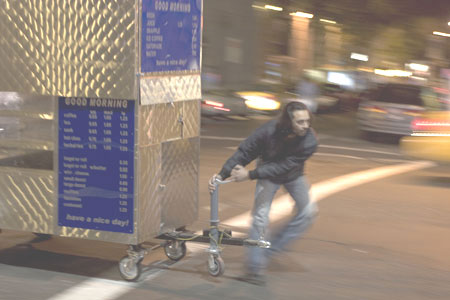 U.S.-based Iranian filmmaker Ramin Bahrani's Man Push Cart won the 8th FIPRESCI International Critics Award at the 49th London Film Festival which was held from October 19 to November 3.
Starring Ahmad Razvai, Leticia Dolera, and Charles Daniel Sandoval, the film features a distinctive character study of a hard working Pakistani trying to keep his head above water in New York.
Bahrani received his award during the Closing Night Gala held at London's Leicester Square on November 3.
FIPRESCI (La Fédération International de la Presse Cinématographique) is the international organization of film critics throughout the world and has been in existence for over 70 years.
Last year's prize was awarded to "Aaltra". The FIPRESCI award is presented to the best first or second feature from titles nominated in The Times bfi London Film Festival.
FIPRESCI is best known publicly through the participation of its juries at all the major and many of the specialist international film festivals. The award is also known as the International Critics Award and is highly prized by filmmakers, since its sole purpose is to advance the art of cinema and reward talent. Many prizes are awarded at film festivals by juries but the FIPRESCI prize is quite unique since the jury only makes one award to one film.
A total of 12 films were nominated for this year's FIPRESCI prize.
More than 180 films from 50 countries were shown at this year's festival.