A book by: Fae Bigdoli

SFChronicle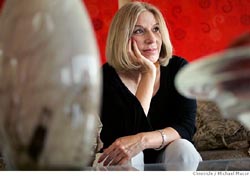 Oakland resident Fae Bidgoli's debut novel, "Cracked Pomegranate," (Regent Press, Oakland, $24.95) is based on the author's coming of age in rural Iran and her lifelong quest for women's equality. It's a personal work filled with passion and a thirst for justice, and unstinting in its portrayal of a rigid, patriarchal society's abuse and shaming of its young females.
---
Persian Fire: The first world empire and the battle for the west, by Tom Holland

A clash of civilisations?
By Paul Cartledge
Published: 02 September 2005
The Persians are coming! The ancient Persians, that is, of the Achaemenid Empire (550-330BC), in honour of whom a major exhibition curated by John Curtis opens at the British Museum next week. One of the exhibition's prize objects, to be seen outside Iraq and Iran for the first time, is the so-called Cyrus Cylinder discovered at Babylon in 1879. Curiously, that was the year after the dramatic date of one of Tom Holland's earlier books, the historical thriller The Bonehunter.
---
Aspects of the History of Freemasonry in Iran [Persian Language
Alaedin Rouhani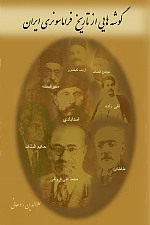 This book, written by a high ranking freemason covers the history of freemasonry in Iran from within, with particular emphasis on the periods of Mohammad Reza Pahlavi; the 1979 Revolution; and the Islamic Republic.
The origins of Iranian freemasonry; freemasonic affiliations of high level politicians; and the teachings of freemasonry are all covered.
He also discusses the number of well-known and controversial books written on Persian freemasonry by outsiders.
A question and answer section covers frequent questions the general public has had about the subject.
AUTHOR
Alaeddin Rouhani has been an Iranian freemason for more than forty years.