The beauty of a woman is not in a facial mode, but the true beauty in a woman is reflected in her soul. It is the caring that she lovingly gives, the passion that she shows.

5 Found Spotlight in Past Year
Ebadi, Aghdashloo, Nafisi, Dumas, and Ameri
Call it the dawn of the Iranian woman.

Within the past year, Iranian human rights attorney Shirin Ebadi won the Nobel Peace Prize, actress Shohreh Aghdashloo was nominated for an Oscar and authors Azar Nafisi and Firoozeh Dumas saw their memoirs climb The New York Times paperback best-sellers list. In the political arena, Iranian-American Goli Ameri won the Republican nomination in Oregon's 1st Congressional District in May, and will face Democratic incumbent David Wu in the fall.


Women's Learning Partnership News
The last three months have brought to pass many examples of the courage, perseverance, and optimism of women under difficult and harrowing conditions. In Uzbekistan, recent bombings led to government restrictions on NGO activities, especially those involving Muslim women and men. The work of our partner organization, Tashkent Women's Resource Center (TWRC), has been adversely affected by the curtailment of civil society activism. In Palestine, violence has made the work of our partners at the Women's Affairs Technical Committee (WATC) fraught with uncertainty and danger.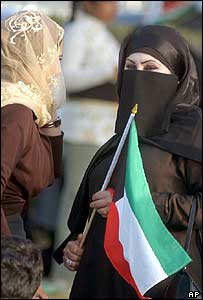 The government in the conservative Gulf Arab state of Kuwait has embarked on a new effort to grant women full political rights.

A Saudi man who severely beat his TV presenter wife has been sentenced to six months in prison and 300 lashes, a Saudi newspaper reports.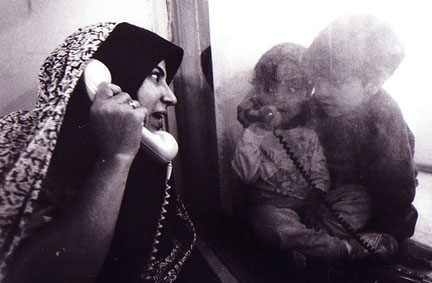 Kobra Rahmani's husband demanded her execution
(Persian)

Unknown destiny of 32000 Iranian women married to refugees from Afghanistan
(Persian)

Amina lawal's stoning sentence is overruled

The fight to abolish stoning law is continuing

Human rights and women rights defenders, freedom loving people

Our international campaign to save Amina Lawal has finally paid off and her stoning sentence was overruled. This was a tremendous victory for all those involved specially thousands of freedom loving people around the world whom lent their support to this worthy humanitarian cause.

Amnesty - alarming scale of violence against women

A new Amnesty International study has concluded that one in three women or up to one billion of the world's women faced serious violence in their lifetime. This abuse is at the core of every society, in every country, in the bedroom and on battlefields, Amnesty says. Its report highlights female genital mutilation, so-called "honour" killings and sexual exploitation. Each year two million girls aged between five and 15 are forced into the commercial sex market. In some societies, up to 70 percent of murder victims are women who are killed by their male partners.




Afghan province bans women performers on TV, radio

Reuters,, April 17, 2004


JALALABAD, Afghanistan, April 17 (Reuters) - An Afghan province has banned women from performing on television and radio, declaring female entertainers un-Islamic, a provincial official said on Saturday.

The ban in Nangahar, a southeastern province heavily patrolled by U.S.-led troops hunting for Islamic militants, took effect from Friday and also covers women presenters of news and other information, the official said.

The decision echoes the strict imposition of sharia Islamic law imposed during the Taliban's repressive five-year rule of Afghanistan when television was banned, women were forbidden from working and girls were kept out of schools.

It also follows a heavily debated decision by Kabul Television in January to show an old tape of Parasto, a popular woman singer who now lives in the West, in a move that brought a controversial end to a long-running ban on women singers.

Moderates have said showing women singers on television was in line with the new Afghan constitution as it gave equal rights to women.

But some provinces remain deeply conservative and provincial governors command broad authority over their regions, often in defiance of the central government.

Nangahar, which borders Pakistan, is one of several regions where the United States has stepped up a hunt for Osama bin Laden's al Qaeda network and remnants of the Taliban militia that U.S.-led forces drove from power in late 2001.

Diplomats said Nangahar's ban would be seen as a setback for moderates in President Hamid Karzai's government in their battle with conservatives opposed to liberalisation since the Taliban's overthrow.