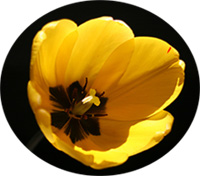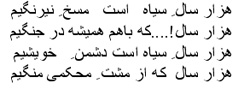 ---


A must read!
---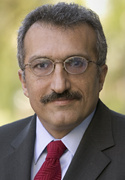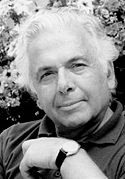 Milani/Golestan
This article was sent to us a while ago but because of the importance of the subject, we decided to publish it on our new issue for more exposure. In this article, Mr. Tabibnia, the author, a true intellectual, indeed points out at some of our most important cultural flaws with his poignant yet extremely just views. Please pay attention.
---

And yet another example!
---
An Interview with Bijan Assadipour on his newly released book
By: Firouzeh Khatibi
His newly released book " Doreeyat " is now available to order .
Doreeyat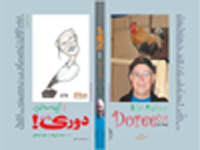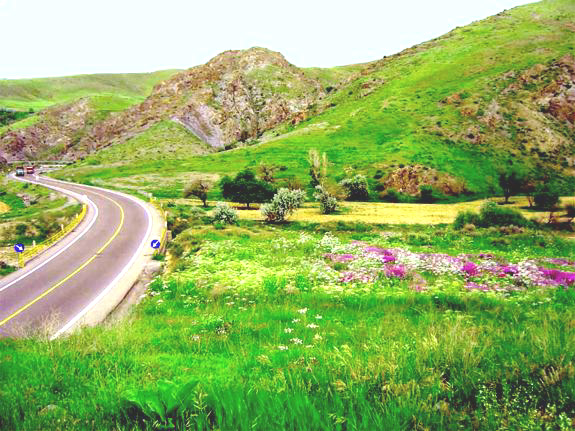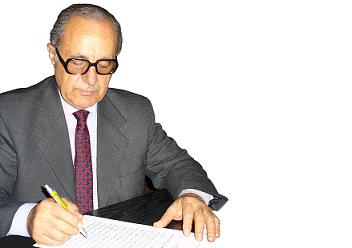 Dr. Jalil Doostkha's response to Manouchehr Yazdi's article
---

---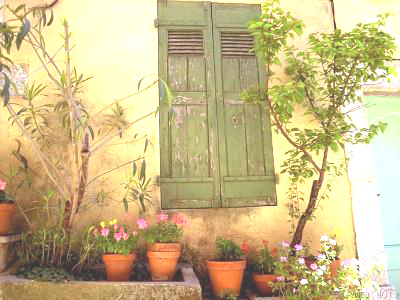 ---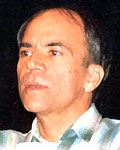 ---

Sent by: Lila Sazegar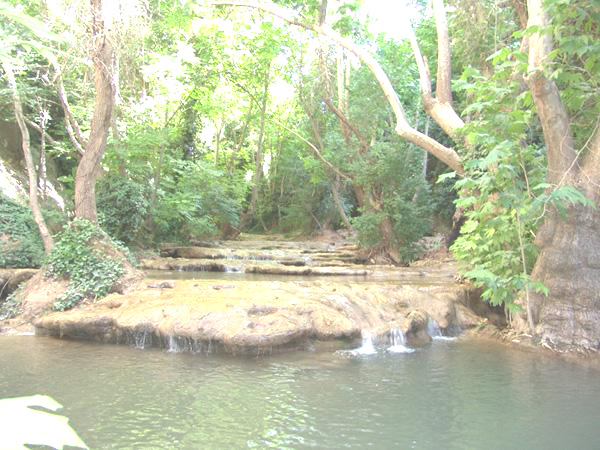 By: Dr. Reuven Paz
Translated by: Hamid Poshtvan
---

Sent by : shahrokh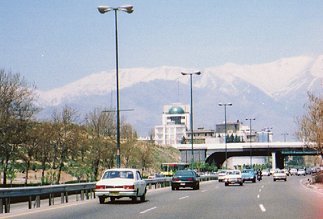 Articles/Pieces in English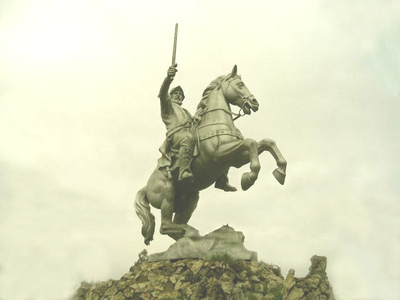 The statue of Yaqub Laith Saffaari in Dezful, south west Iran
Yaqub Laith was the founder of the Iranian Saffarid dynasty which ruled Iran 861 - 1003 AD. His dynasty a hero of Iranian history because he successfully united the Iranian nation against the rule of the Caliphate. His tomb and this statue of him can be seen in Dezful, South-Western Iran.
---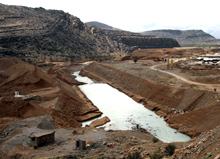 A view of Sivand Dam
For the first time a session was held in number ninth branch of Tehran's public court to study the file of Sivand Dam's complainants.

---

Archaeological studies show that a Sassanid city is being submerged in the reservoir of the Salman-e Farsi Dam, which is currently being filled in Fars Province, southern Iran..........and more
---
Burnt City's Ancient Animation on Display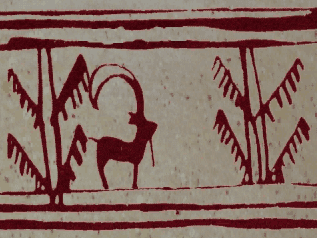 The first world animated painting belonging to 5000 years ago along with 150 historical relics will be put on display from 28th of May in an exhibition under the title of 10,000 years Persian Culture and Civilization. This animation depicted a goat on an earthenware barrel in a position of jumping towards a bush to eat it. This animated painting was discovered in Burnt City in Sistan va Baluchestan province, southeastern Iran.
---
New Book - coming soon:
On the High Road
The History of Godin Tepe, Iran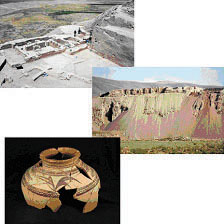 The site of Godin Tepe is located in the southeastern corner of the Kangavar valley in central western Iran, at the western end of the Silk Road. Excavated by the late T. Cuyler Young Jr. under the auspices of the Royal Ontario Museum from 1965 to 1977, Godin provides the longest continuous sequence of occupation of any archaeological site in central western Iran. On the High Road will trace the 4000-year history of this uniquely important settlement and demonstrate how, at each successive phase of occupation, the people of Godin exploited their home's position at the crossroads of cultures.
---
Mazeh in Paris

Paris report by: Darius KADIVAR

"Iranian cuisine has been one of the most spectacular discoveries that I have experienced in all the years that I have practiced this trade. You don't eat this, you savor it" — Jean-Pierre Coffe, French Cook to TV host of Vivement Dimanche presentator Michel Drucker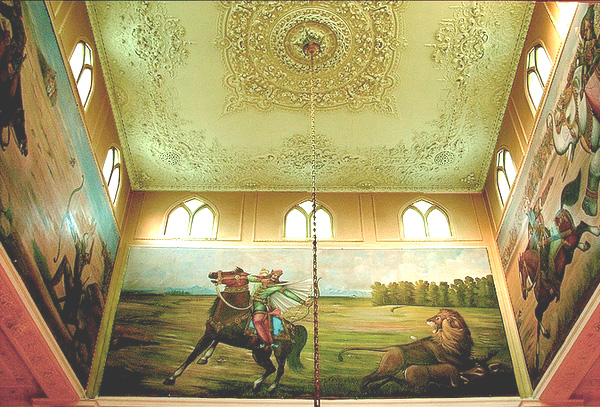 Cinema
Marjane Satrapi's Cinephilic Choice for Persepolis Cast

By Darius KADIVAR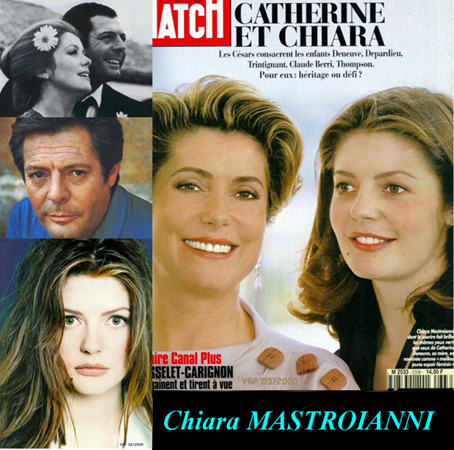 The announcment of the Prix du Jury aka Jury Prize at the 60th annual of the International Cannes Film Festival on the 27th of May, 2007 will probably remain in the heart and minds of Marjane Satrapi and her co-director Vincent Paronnaud for many years to come as the accomplishment of two years of hard and strenuous work.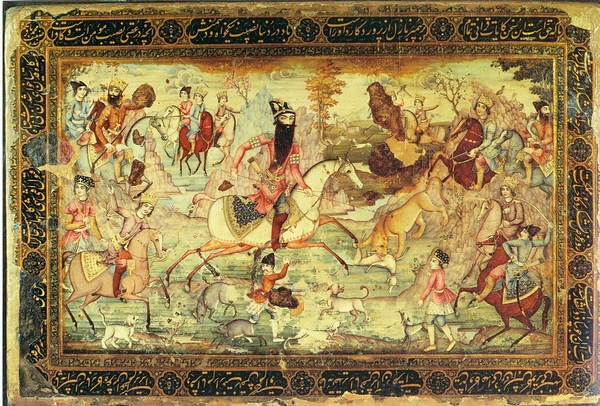 EVENTS in the Bay Area
Persian Center 's Senior Parent's Club
Persian Center 's Senior Parent's Club, WED June 27, 6-9pm,
Movie night, showing the movie "Foreign Gift" (Soghateh Farang), 6-
7pm: Social Hour, 7-9pm: Movie, 2029 Durant Ave in Berkeley . Info
at 510.848.0264. [Note: Next month- Jul 25th: Assemblywoman Loni
Hancock in collaboration with Elder Financial Protection Network and
SAIF Presents: Be Wise: Prevent Scams, Fraud and Identity Theft]
---
Please make plans to see "I Have Never Forgotten You" this weekend at: June 30, 2007
Roxie
3117 16th Street
San Francisco, CA 94103
415.863.1807
www.roxie.com

Your support will make sure that audiences throughout the United States see this important tribute to the legendary Nazi hunter and humanitarian. Audience response in San Francisco will help our theatrical distributors secure other engagements around the country.

---
Yadi Az Khatereha
Iranian Folkloric Music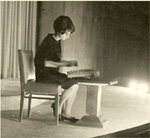 Saturday, August 4th 2007
Piedmont Veterans Memorial Hall
401 Highland Avenue, Piedmont, CA
Mahvash Gerami - Santour, Fahimeh Farzin - Setar, Bahman Azadi - Kamancheh, Sheida Ostovar - Zarb, Naser Saboori - Vocals,Pouyan - Vocals, Bita - Vocals
www.mahvash.com






Copyright © Shirin Tabibzadeh, Cupertino, 2000 -2005
Rozanehmagazine is not responsible for the opinion expressed throughout its pages
and/or the content of the Sites to which it is linked.