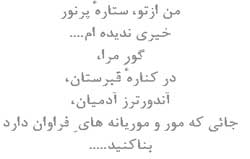 By: Leylana Shajii
---
Be bahaney-e saalrooz-e marg-e Freidoon Farrokhzad
BBC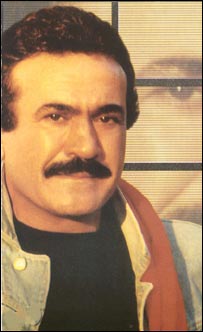 ---
"An Interview with Dr Parviz Mina"
By: Reza Bayegan*

Iran's president elect Mahmoud Ahmadinejad has promised to make sweeping
changes in the management of Iran's state-run oil industry. During his
presidential campaign he lambasted the management of this sector and claimed
that Iranian oil wealth was controlled by a single powerful family
---
Estebdaad-e Khaandaan-e Pahlavi balaay-e Jaan-e Mollaha!
By: Amir Sepehr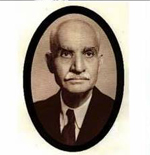 ---
On the morning of January 15th, 1979, I was sitting in my office at NIRT (National Iranian Radio and Television) on Jam-e-Jam street reviewing the news when I first heard the rumor that the Shah was planning to leave the country.
---
In Memory of my Father Dr. Kioumarz Ruhollah KADIVAR(Sept 12 1930 - July 4th 2005)
By: Darius Kadivar
My father Dr. Kioumarz Ruhollah KADIVAR was a prominent surgeon and university professor at Pahlavi University in Shiraz. He was educated in the French Iranian school of Razi in Teheran where he became acquainted with the language of Moliere, Voltaire and Rousseau.

Mordad 2: The Death of a Poet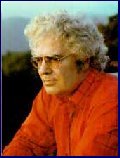 Nocturnal
If in vain is night beautiful
what for is night beautiful
for whom is it beautiful?
The night
and the curveless stream of stars
that flows cold.
The long-haired mourners
on the banks,
with the breath-taking chant of
toads,
are lamenting the reminiscence
of which memory,
while every dawn
is
pierced
with the chorus of twelve bullets?

Remembering Dr. Kiumarz-Rouhollah Kadivar, the famous Iranian surgeon/painter who died in exile in France on 4 July at the age of 75. He was the father of Darius Kadivar (Rozaneh's very dear contributor) , Cyrus Kadivar, and Sylvie-Roya Kadivar..

Shiraz: Fount of Beauty and Virtue
By: Reza Bayegan
Monday, July 18, 2005
When Darius Kadivar - whom I knew through his work, but had never met before - walked towards me as I passed through the gates of the cemetery greeting me by my name and according to the Iranian custom gave me a kiss on both cheeks, I was sure the taxi had driven me to the right place.
---

By: Dr. Amir Hosein Khanji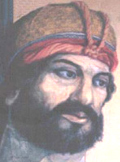 ---
More than Babak!
Remembering our courageous men of 18 Tir 1359

General Mohagheghi
---

By: Dr. N. Vaahedi
(An introduction)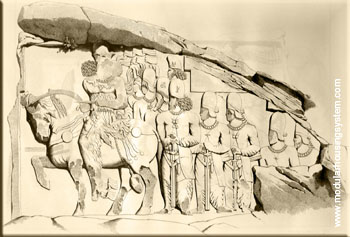 ---
ZOROASTRIAN RELIGION AFTER THE FALL OF SASANIAN DYNASTY

Sent by: ShAhin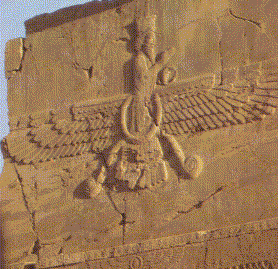 According to Encyclopedia Iranica, there was a migration of a large group of Iranians called Arslans from Northern Iran in the 5th century to West. They were completely assimilated into the indigenous cultures within a generation or so. Traces of them can still be found in Spain and France.
---
Constitutional Revolution - 1906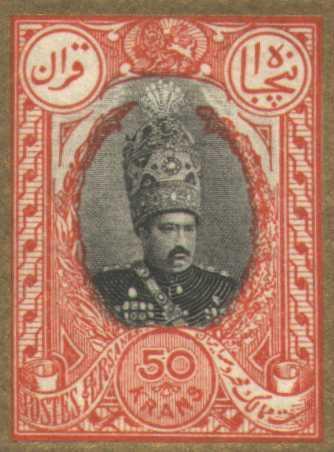 During the early 1900s the only way to save country from government corruption and foreign manipulation was to make a written code of laws. This sentiment caused the Constitutional Revolution. There had been a series of ongoing covert and overt activities against Naser o-Din Shah's despotic rule, for which many had lost their lives.
---
Memoirs of a Career Diplomat in the service of the Iranian Foreign Office
Reflections (2) & (3)
By H Hakimi

Dr. Hussein Fatemi, how propaganda can overtake reality!
Given the enthusiastic response I received to the earlier piece published in the Iranian about adverse propaganda by foreign press about Iran, I was encouraged by the younger readers to write further about my experiences as a career diplomat. Here is another piece showing how propaganda can overtake reality so easily in the Iranian psyche.
------------------------------------
By H Hakimi
This document indicates to the constant effort of Pahlavi Regime to snatch more revenue for our oil from the British. Since the time that Reza Shah opened one of the oil valves for the oil to pour into the sea for a few seconds at the consternation of the B.P. Officials in 1933, protesting that the amount of oil wasted means millions of pounds loss to the B.P.
It is necessary to remember the lengthy discussion in our Majles Shoraye Meli (Parliament)
At those days.

---
Lost Wisdom: Rethinking Modernity in Iran
By: Abbas Milani

Some twenty-five hundred years ago, when Herodotus was writing his Histories, Iran, or Persia as it was called then, was the West's ultimate "other." Today, that otherness has once again reared its divisive head. A central theme of the essays in this collection is that Iran and the West have more in common than in difference. The crucial link of their unity is their common, albeit historically disparate, quest for human ideals like democracy and freedom.
---
Karim Emami, the highly-regarded Iranian translator, editor, lexicographer and critic, died in his home in Tehran on Saturday. He was 75.
By Shaul Bakhash
Sent by: Payam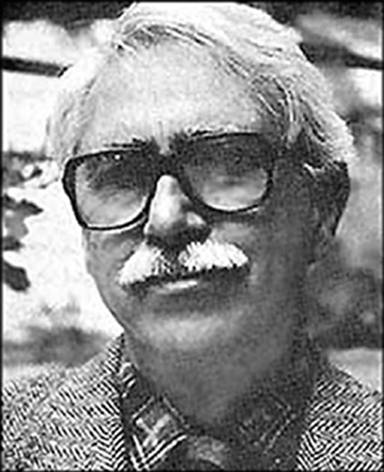 Although best known for his translations and his influential work as an editor, his involvement in the world of books and the arts was astonishingly wide-ranging. He did film and art criticism, wrote on photography, and worked on dictionaries and became an authority on aspects of the Persian language. He helped launch a successful bookstore. As a young man, he even worked on documentaries with the writer and film-maker, Ebrahim Golestan.
---
Wings and Words : Rezwan Razani's Persian Language Adventures
By Darius Kadivar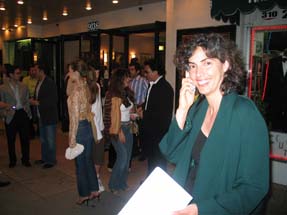 Rezwan Razani is an entertaining, irreverent and thought-provoking writer, filmmaker and thinker. Born in the USA to an Iranian Father and American Mother, she grew up in Shiraz, Iran. That's where we met for the first time at the age of 6 or 7 in third grade at the Shiraz International Community School (S.I.C.S). After the revolution, we hadn't seen each other for years. The only contact I had was through emails, and visits to her satirical (yet sincere) website: http://ajaban.com/ - It's a creative website dedicated to promoting an etat d'esprit - a lot of iconoclastic mayhem with a humorous tone.
---

Mirza Asadullah Khan Ghalib
The prominent Indian poet of his time writing in Persian, equally renowned for poems, letters, and prose pieces in Urdu.
By: Bashir Sakhawarz

Bashir Sakhawarz is the author of many articles on Mirza Asadullah Khan Ghalib. He recently delivered a talk on the life and works of Ghalib organized by the London based Iranian society called "Society of promoting Persian language" and "Afghan society of Culture and Art" to celebrate the achievement of Mirza Assadullah Khan Ghalib as great Persian poet who lived in India. . Bashir is from Afghanistan currently living in the U.K.. His talk was well received and generated a lively discussion at the end.
---
Photojournalist's appeal from Kabul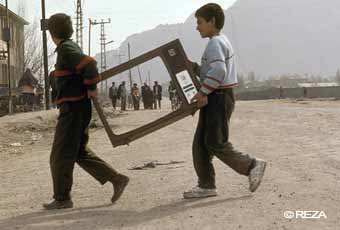 Dear friends,
For the past four years, Aina has trained several hundred men and women in eight media and culture centres in the Afghan provinces and Kabul, supporting independent local media in fields such as video documentary, photojournalism, radio, press, and taking travelling educational cinema to the more isolated provinces. Our trainees have taken part in the production of films, radio shows, photo reporting, and magazines, reaching an audience of a millions of listeners, spectators and readers.

Reza is a frequent contributor to the National Geographic. He founded Aina in 2001 as a non-governmental organization working to build and develop a thriving civil society through independent media and cultural projects.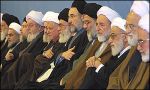 Avaunt, thou dreadful minister of hell!
Thou hadst but power over his mortal body,
His soul thou canst not have; therefore, be gone.
Foul devil, for God's sake, hence and trouble us not;
For thou hast made the happy earth thy hell
Fill'd it with cursing cries and deep exclaims.

Why all this?
Here is one of the reasons why!!
What's at stake in Iran's election?
By Saman Sepehri
From Socialistworker online
AMID RENEWED saber-rattling by the Bush administration, Iranians will go to the polls June 24 for a crucial presidential run-off vote. With no candidate in a field of seven getting 50 percent in the first round of voting on June 17, the run-off pits the favorite, Ali Akbar Hashemi Rafsanjani, against surprise second-place finisher Mahmud Ahmadinejad, the hard-line conservative mayor of Tehran.
And here is another!
Abbas Kiarostami sides with Rafsanjani

And Another
Islamic Election Observations in London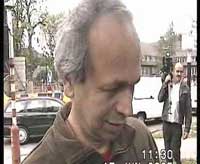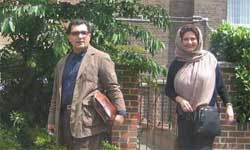 From 10 am this morning, some of my friends and I went along to the polling booths set up by the Islamic Republic in London. We started by going to the Islamic Centre in England, based in Kilburn.
We talked to some of the people who were turning up to vote. Basically the voters fell into three categories.
And yet another
The philosopher and the ayatollah
By Wesley Yang
Sent by: Amil Imani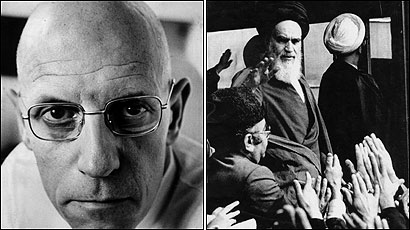 In 1978, Michel Foucault went to Iran as a novice journalist to report on the unfolding revolution. His dispatches — now fully available in translation — shed some light on the illusions of intellectuals in our own time.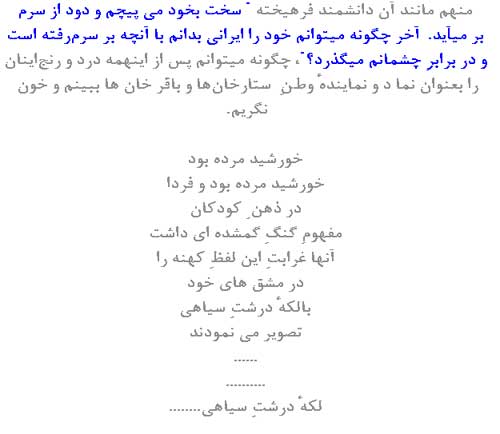 Copyright © Shirin Tabibzadeh, Cupertino, 2000 -2005
Rozanehmagazine is not responsible for the opinion expressed throughout its pages
and/or the content of the Sites to which it is linked.
Meet a Key to a Golden Iranian Future
National Review Online

Rachel Zabarkes Friedman
You may not know or recognize his name, but you've probably seen Ahmad Batebi's face. In the picture that made him .......

NEW CRISIS LOOMS OVER IRAN'S NUCLEAR PROGRAM

by Amir Taheri

If it looks like a duck, cackles like a duck, and flies like one, could it be anything other than a duck?

The First Word: The Lessons of Helsinki

The Jerusalem Post
Natan Sharansky
Success, it is said, has many fathers. Yet when the Helsinki Accords were signed on August 1, 30 years ago, they were met by many with deep skepticism, if not fear.

Two articles by:
Amir Taheri
&
TERRORISM CANNOT WIN: THIS IS WHY

The Iran War Buildup

Michael T. Lake
There is no evidence that President Bush has already made the decision to attack Iran if Tehran proceeds with uranium-enrichment activities viewed in Washington as precursors to the manufacture of nuclear munitions.

LONDON FLIRTS WITH APPEASEMENT

by Amir Taheri

As Britain tries to absorb the shock of 7/7, some voices are urging what would amount to the appeasement of the terrorists.

Oriana Fallaci: A Passionless West Confronts Islam
Italian journalist is to be judged for the book offending Islam.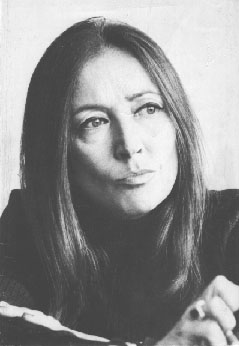 by Tom Shuford

Oriana Fallaci faces jail. In her mid-70s, stricken with a cancer that, for the moment, permits only the consumption of liquids -- so yes, we drank ...

Kissinger: Don't Exclude Military Action Against Iran if Negotiations Fail

Interview with Dr. Henry Kissinger
Former Secretary of State Henry A. Kissinger, in a wide-ranging discussion of foreign-policy issues, says he is disturbed at the possibility that Iran will develop nuclear.....
Iran MPs plan jailed writer visit
BBC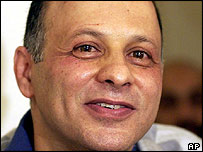 Ganji was jailed for linking senior officials to the murder of dissidents
Five Iranian MPs say they want to meet the jailed dissident Akbar Ganji, who has been on hunger strike for a month.
Clashes as Students Protest Arrest of Dissident in Tehran

Deutsche Presse-
Clashes occurred in front of Teheran University as students on Tuesday protested the continued imprisonment of Iranian dissident Akbar Ganji, witnesses said.
SAFER AT SAFARI
Reassessing things
Ledeen


Last Thursday, my son and I returned home after two weeks in Africa, having been blessedly isolated from television, newspapers, and Internet.
Washington Must Plan Today For Democratic Iran of Tomorrow

Michael Rubin
Two weeks ago, obscure hardliner Mahmoud Ahmadinejad swept to victory in Iran's run-off presidential election. In his first news conference as president-elect,......

by Amir Taheri


While the outside world is trying to size up Mahmoud Ahmadinejad and decide whether or not he was involved in terrorist operations, .....
IRAN COULD DESTROY ISRAEL WITH 2 NUKES
MENL
Officials said the ministry and the Israel Defense Forces have conducted simulations of an Iranian ....

International Herald Tribune

Countries around the world tightened security on Thursday after a series of deadly coordinated blasts struck the London .....
. . . Tehran's 'populist' leader clashes with the people


Orlandosentinel

Mahmoud Ahmadinejad, the winner of Iran's version of a presidential election, has been called conservative, and even ultraconservative.......
Differences on Display in U.S., French Approach to Iran
Fox News
AP
Secretary of State Condoleezza Rice and her French counterpart tried to present a united front Tuesday ......

Strategic Policy
By: Gregory R. Copley and Yossef Bodansky

Election of Ahmadi-Nejad to Iranian Presidency Accelerates Confrontation With West; Suppresses Internal Opposition
>>>"ISRAEL IS NOTHING BUT A SHITTY LITTLE COUNTRY?"

Is this impressive?

The Middle East has been growing date palms for centuries. The average tree is about 18-20 feet tall and yields about 38 pounds of dates a year.
>>>The Untold Story of a Rigged Election

USADI
In case you missed it, a well-organized political coup last week propelled an obscure radical with a wicked past .......
Some Inside Iran Theocracy Fear Rising Isolation

iranfocus.com
London -- Iran's defeated presidential contender and current head of the State Expediency Council, Ayatollah Ali Akbar Hashemi Rafsanjani......
>>>The Silver Lining in Iran

By : Abbas Milani
The hottest book in Iran these days is Bill Clinton's "My Life." There are three unauthorized....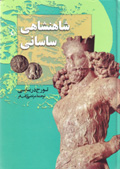 By Amir Taheri

In one of his rare outings during the Iranian presidential election campaign last week, Ali-Akbar Hashemi Rafsanjani,....
>>>The Voice Of The Revolution
By: Reza Bayegan

"I heard the voice of your revolution ... Let all of us work together to establish real democracy in Iran ...

Michael Gove
Iran's human face is gone. Hardline vote-riggers have spirited it away......
>>>The IRI Regime in Iran is a Terrorist Cabal
By: Mark Dankoff
Shirin Neshat of Sarbazan, an Iranian organization dedicated to the memory of Imperial Iranian......

By : Christopher Hitchens

Even under a brutish theocracy, Iranians live as if they are entitled to their heritage of civilization and culture.