Shohreh at Oscar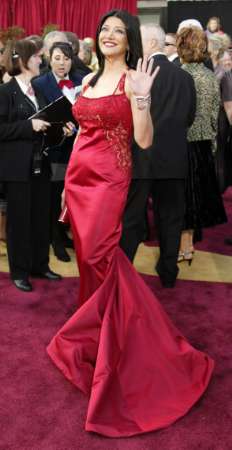 Iranian actress Shohreh Aghdashloo arrives for the 76th annual Academy Awards Sunday, Feb. 29, 2004, in Los Angeles. (AP Photo/Joe Cavaretta)
****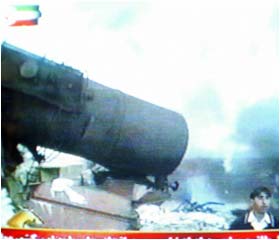 More than 200 killed in Iran as railway carriages filled with sulphur, petrol and fertiliser explode
****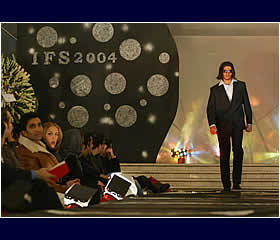 the first fashion show in Iran since the 1979 revolution takes place in Tehran
****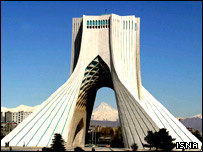 Shahyad monument in danger of ruin
****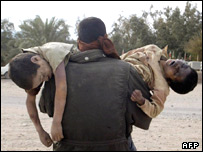 The World Press Photo's second prize for solo picture was given to Ata Kenareh for this picture taken after the Bam Earthquake
***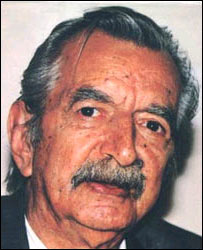 The famous poet, Emad Khorasani died Feb 28th at the age of 82
***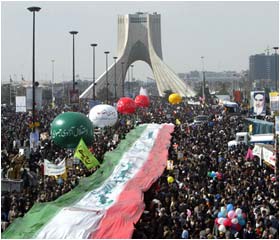 Iran celebrates 25th anniversary of Islamic revolution
****

CRIMSON GOLD: New film from Jafar Panahi, the acclaimed director of "The
Circle" and "The White Balloon". A Cannes Film Festival Award Winner.
Written by Abbas Kiarostami, based on true events.
****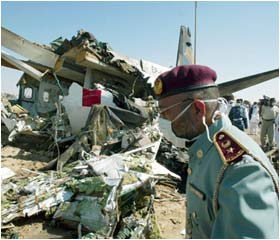 Iranian plane crashes in the United Arab Emirates killing at least 40 people
****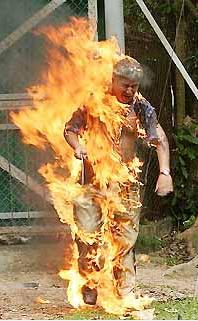 Iranian in Malaysia sets himself ablaze after his refugee application is denied
****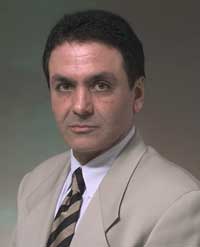 Dr. Firouz Naderi has been named manager of the newly created Mars Program Office at NASA's Jet Propulsion Laboratory, Pasadena, CA, JPL Director Dr. Edward C. Stone has announced.
Naderi has been the manager of NASA's Origins Program since 1996. He joined JPL in 1979 and has served as program manager for space science flight experiments and project manager for the NASA Scatterometer project. In addition, he was program manager at NASA Headquarters for the Advanced Communications Technology Satellite program and at JPL for the Mobile Satellite program.
The new Mars Program Office will serve as the single point- of-contact for NASA Headquarters at JPL for all Mars exploration efforts. The office will work closely with the NASA Headquarters Mars Directorate Office for the development and implementation of the long-term strategy for the robotic exploration of Mars, as well as for the program's architecture and management of related funding. Naderi's appointment is effective immediately.
Born March 25, 1946, in Shiraz, Iran, Naderi holds three degrees in electrical engineering: a bachelor's from Iowa State University, Ames, IA, and a master's and doctorate from the University of Southern California.
JPL is a division of the California Institute of Technology, Pasadena, CA.
***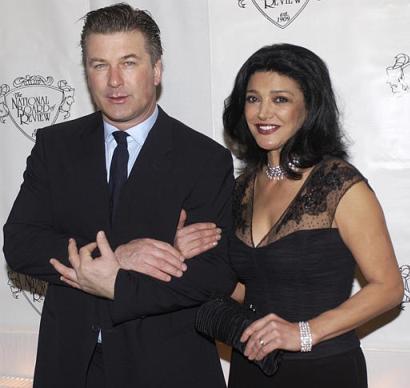 Alec Baldwin (
news
) and Shohreh Aghdashloo pose for photographers at the National Board of Review (
news
-
web sites
) of Motion Pictures 2003 annual awards gala in New York Tuesday, Jan. 13, 2004. Baldwin won best Supporting Actor for 'The Cooler.' Aghdashloo is in 'The House of Sand and Fog.' (AP Photo/Kathy Willens)
***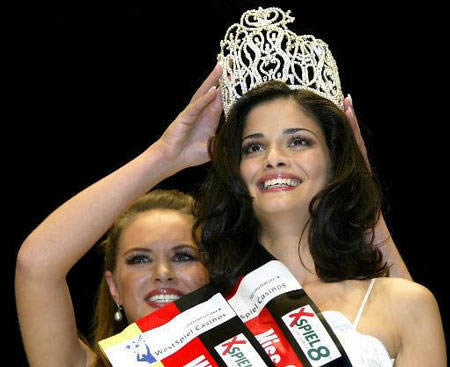 Iranian beauty Miss Germany

****
Iranians are among the most highly educated people in the US
Iranian-Americans are far more numerous in the United States than census data indicate and are among the most highly educated people in the country, according to research by the Iranian Studies Group, an independent academic organization, at Massachusetts Institute of Technology (MIT).
***