Oscar
'The Lord of the Rings: The Return of the King' won a record-tying 11 Oscars, including best picture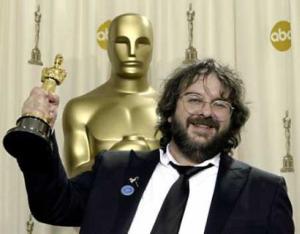 Director Peter Jackson, best director, Lord of the Ring, return of the King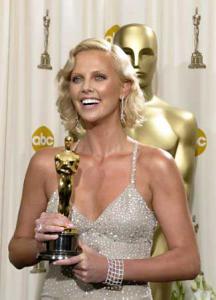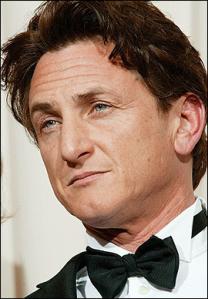 Charlize Theron, best actress | Shawn Penn, best actor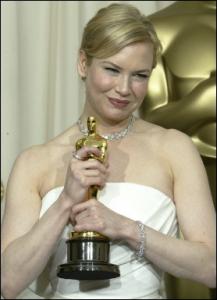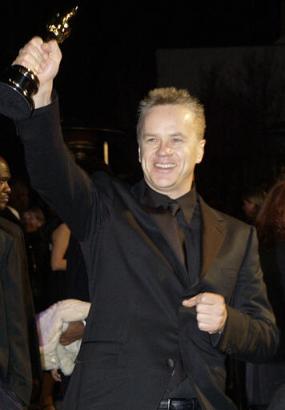 Actress Renee Zellweger, best actress | Actor Tim Robbins, best supporting actor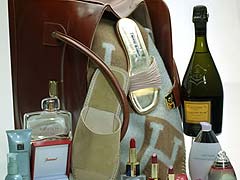 Oscar hopefuls score priciest goody bags ever
26 FEBRUARY 2004
Win or lose, Academy Awards nominees won't be going home empty handed, thanks to the spectacular $100,000 gift baskets they'll receive. The contents of the priciest Oscar goody bags ever range from jewellery and gadgets – a $6,000 state-of-the-art high definition TV set for example – to personalised indulgences, such as a French perfume bottled in Baccarat crystal emblazoned with the nominee's moniker. Star jetsetters will enjoy the many travel freebies, including a California wine country getaway, and roundtrip business-class tickets from LA to New Zealand. Seafaring nominees can set sail on a seven-day all-expense paid cruise to the Caribbean, while a Canadian luxury getaway gift certificate – helicopter excursion and winery tour are among the perks – is also in the pricey stash. Those who don't go home with a gong will get the $32,000 consolation prize, the "Everybody Wins At The Oscars" gift bag. It features a Caesar's Palace penthouse weekend in Las Vegas with use of a VIP cabana and limousine, four tickets to see Celine Dion and $9,000 spending money. With the official gift bag getting more extravagant every year, some unofficial goodies for Academy Awards contenders have also joined the pack. Lingerie firm Victoria's Secret gave best actress nominees the "Lucky Angel Wings" gift set, which consists of a bra adorned with a $7,000 Mouawad diamond-encrusted pendant, with matching panties and a $5,000 bejewelled lipgloss and fragrance wand.

Estee Lauder provided a spa package spiced up with some Manolo Blahnik goods, and Buzz Bags offered up the "It's Good To Be Nominated" gift. The $12,000 basket is stuffed with designer handbags, clothing and books, as well as jewellery selected specifically to fit the taste of each nominee.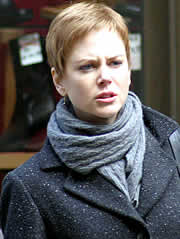 25 FEBRUARY 2004
Having donned long blonde extensions for Cold Mountain, gone dark and straight for Birthday Girl and sported fiery wavy locks for Moulin Rouge, movie chameleon Nicole Kidman has changed her look once again for her latest film, Birth.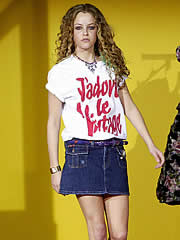 Elvis' granddaughter rocks the runway at Milan fashion week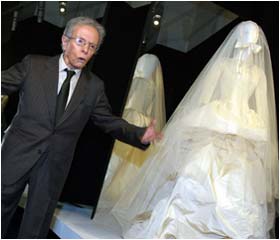 Retrospective of the work of Manuel Pertegaz - Letizia Ortiz's wedding dress designer - opens in Madrid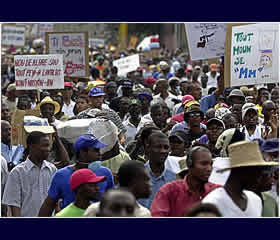 Protesters in Port-au-Prince call for President Jean-Bertrand Aristide to step down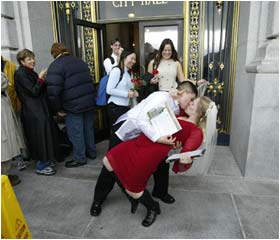 Hundreds of Gay couples flock to San Francisco to get married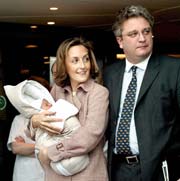 Princess Claire and Prince Laurent of Belgium
welcome a baby girl
The Belgian people are now awaiting news on who will be the child's godparents. It was widely reported that the late Shah of Iran's son would be godfather, after Laurent let slip that he had "someone of Islamic confession" in mind. Reza Pahlavi is one of the prince's oldest and closest friends, but Belgian Foreign Minister Louis Michel said this would be an "uncomfortable" choice for the country.

Grammy awards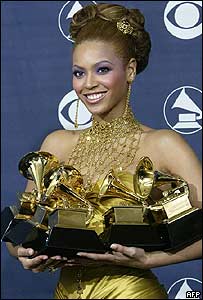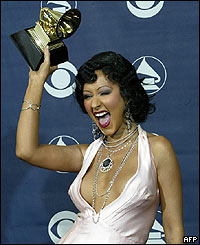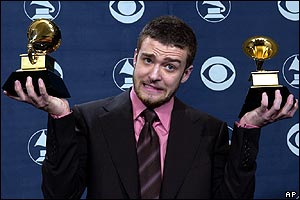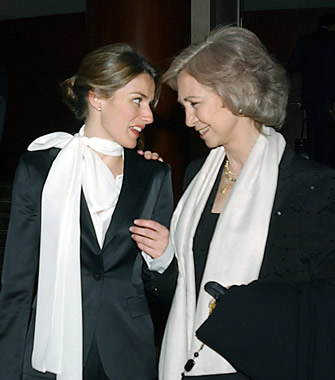 It was clear Letizia has formed a warm relationship with her future mother-in-law when the pair arrived at the Royal Opera House in Madrid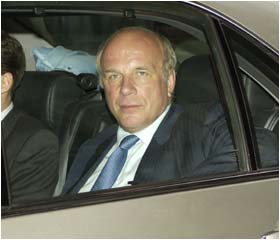 BBC director general Greg Dyke stands down in the wake of the Hutton report verdict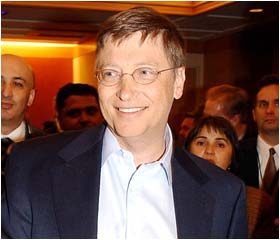 Microsoft creator Bill Gates to receive an honorary knighthood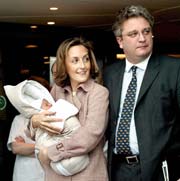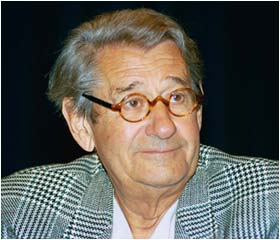 Fashion photographer Helmut Newton dies at the age of 83 after a car crash in L.A.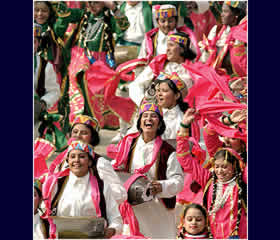 India celebrates its 55th Republic Day with military parades and folk dancing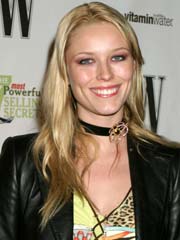 Charlie Chaplin's granddaughter Kiera is set to launch her own fashion label with a line of clothing which pays tribute to her famous forbear. The 21-year-old, whose father is the classic movie icon's son Eugene, will launch her designs worldwide in the coming months, reports the Daily Express.


Haute Couture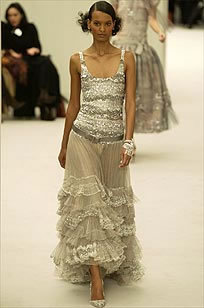 Spring Bride