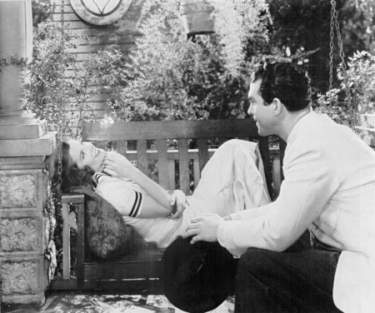 Katherine Hepburn dies at the age of 96
Katherine Hepburn, the famously gravel voiced, feisty and stylish actress, died last night at the age of 96. Hepburn, who had been in ill health for some years, passed away at her home in Old Saybrook, Connecticut. She had suffered from Parkinson's disease.
A friend of the actor, Cynthia McFadden, said she died surrounded by family. "It's been a sad day, but a celebration of her life as well," she said. The actor won an unrivalled four academy awards during her prolific career spanning more than 50 years. She was nominated for Oscars 12 times, a record that stood until Meryl Streep overtook her in 2003. Her Oscars were for Morning Glory in 1933, Guess Who's Coming to Dinner in 1967, A Lion in Winter in 1968 and On Golden Pond in 1981.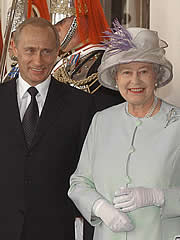 The Queen had an historic meeting with Vladimir Putin on Tuesday during president's trip to the UK - the first official Russian visit to Britain in 129 years. It was an occasion greeted by an impressive display of pomp and pageantry.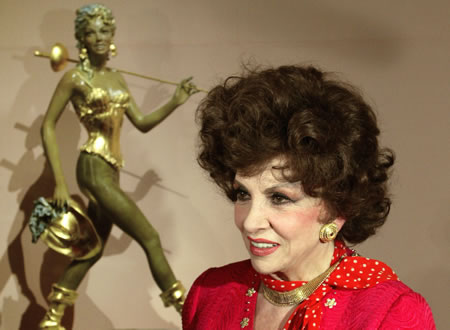 Italian screen icon Gina Lollobrigida is the talk of the town in Moscow, where she is showing a collection of her artistic works. The 75-year-old has just opened a new exhibit of 38 sculptures, made from bronze, stone and marble.

Lola said that most of the pieces were inspired by characters she created in her films. Her creations are being displayed at the Italian pavilion at the Pushkin Museum of Fine Arts, before moving on to Venice and Paris.

While the performer is best known for her movie roles, her career as an artist goes back even further than her screen stardom. Lola's first artistic efforts were made as a young child, when she drew and sold caricatures to help make money for her impoverished family. She later studied at the Academy of Fine Arts before deciding on a career as an actress.

And it's not just Moscow's art lovers who are enjoying Lola's visit, as she is also taking part in the city's 25th International Film Festival. She presented a retrospective of her films at the Moscow Cinema House at the weekend. And organisers showed their appreciation for her support by arranging for top Russian actors to give a live performance of excerpts from her musical Notre Dame de Paris.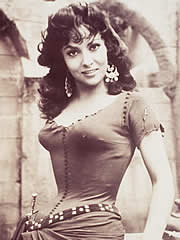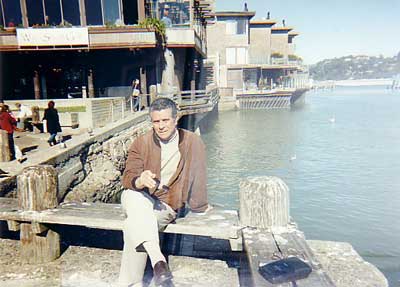 Former Iranian Star Behrouz Vossoughi is making his comeback on our screens this year with British actress Vanessa Redgrave in a film entitled "The Keeper" aka "Omar" he will be cast either in the role Nizam Al Mulk or Khayyam. Vanessa Redgrave as "Miss Sangorski" directed by Iranian Kayvan Mashayekh and co-produced with American Actress' and Producers Belle Avery and Diane Baker ( "Marnie" directed by Alfred Hitchcocks,and Rudolph Mat駳 "300 Spartans" )It is not yet sure wheather or not the film is an "avant garde" movie or the famous Epic story based on Amin Maloufs bestseller "Samarkand". photo courtesy (Behrouz Vossoughi and Vanessa Redgrave). (D.K.)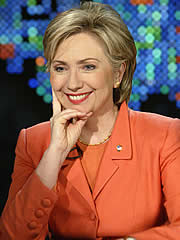 Hillary, pictured here during a recent Larry King interview, was paid $8 million for her autobiography

The most expected Epic film of the Century based on Alexander the Great with Leonardo Di Caprio will be shot in Australia due to fears after the terrorist threats and attacks in Morroco. The Latter country is one of the major places which in latter years has attracted Hollywood and European film studios for such films like "The Gladiator" or "Asterix and Obelix: Mission Cleopatra", Oliver Stone is also filming s story on Alexander starring Colin Farrel and Anthony Hopkins and it will probably be in my opinion a much better adaptation given the director's talent and personal filmography ( Wall Street, Platton, JFK, Nixon ). Nevertheless this website is about the film made with Di Caprio and Nicole Kidman. Who will be cast as Persian King Darius III is still a mystery and whether or not his role will be as important is not sure yet, as for the Persians we shall see. (D.K.)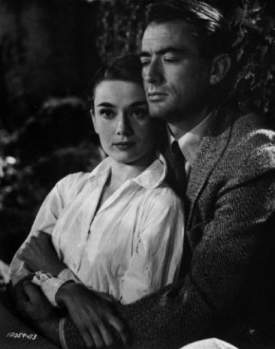 Gregory Peck, shown with Audrey Hepburn in the film "Roman Holiday," has died. Peck, the lanky, handsome movie star whose long career included such classics as ``Roman Holiday,'' ``Spellbound'' and his Academy Award winner, ``To Kill a Mockingbird,'' was 87. Click PLAY below the image to learn more about Gregory Peck- D.K.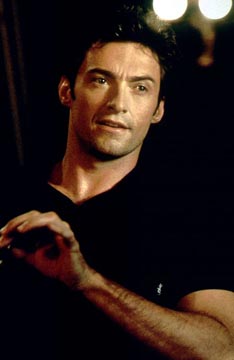 Actor Hugh Jackman will portray Persian King Cyrus the Great-D.K.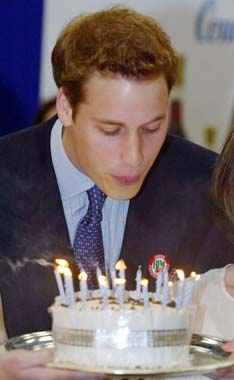 Price William turned 21 in June