Lost Bach score found in Japan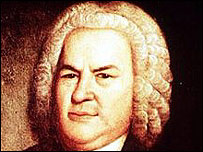 A lost musical score by German composer Johann Sebastian Bach has been found in Japan, scholars have revealed.

The 1728 composition, called "Wedding Cantata BWV 216," was found among the papers of Japanese pianist Chieko Hara, who died in Japan in 2001 aged 86. The work, written for the wedding of a daughter of a German customs official, was missing for 80 years. Professors at the Kunitachi College of Music in Tokyo say they may release copies for future performances.

'Invaluable material'

The eight-page handwritten composition contains soprano and alto parts with notes and lyrics written in German, Professor Tadashi Isoyama said.

It is not clear how Hara obtained the manuscript - its last known owner was a descendant of German composer Felix Mendelssohn.

However, researchers believe Hara may have obtained it from her husband - Spanish cellist Gaspar Cassado, who knew Mendelssohn's descendant.

Born in Eisenach, Germany in 1685, Bach is acknowledged as one of the world's most prolific composers and as a master of the baroque music style.

"This is invaluable material that will lead to greater understanding of Bach," Professor Isoyama told French news agency AFP.