Sections
---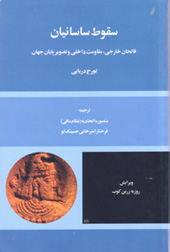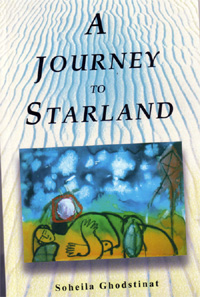 Other pieces/articles in this issue
Book Review
>>>No God but God
>>>Love, Revolution, and Leaving Iran
Here and there
>>>White House promotes Bush's Iranian adviser
>>>Azar Nafisi: Women, Culture, Human Rights: The Case of Iran
>>>Shaghayegh, an Iranian model/singer/actress
>>>Group of French Poets to Visit Iran
>>>A new Author to be discovered An officer's daughter rmembers
>>>My father, my brother, the shahs of Iran -- Prince Gholam Reza Pahlavi's Memoir
>>>DC Choreographer Brings Persian Epic to the Stage
>>>and more
History
>>>A brief history of Khuzestan
>>>A brief history of Khuzestan
Literature
>>>Legacy of an 'American great'
>>>The Lottery Ticket
>>>Shooting an Elephant
Women
>>>Iran liberalises laws on abortion
By Frances Harrison
>>>Afghanistan's first female governor blazes trail for women
>>>Doctor's account of Kazemi injuries reinforces Canadian position: Pettigrew
>>>Women write about the Iran they know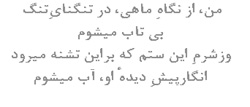 ---
Articles in Persian
____________________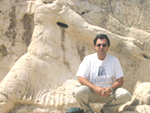 ---

By: Darush Homayoun

---

By: Amir Sepehri
---

By: Ali Mirfetros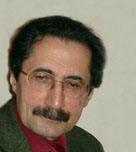 ---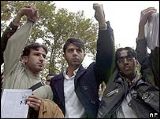 ---

Sent by: Sharokh

---
---
Articles in English
---
---
June 23, 2005
Foreign Affairs
Richard N. Haass
Summary: So far, the Bush administration has shown it would like to resolve its problems with North Korea and Iran the same way it did with Iraq: through regime change. It is easy to see why. But the strategy is unlikely to work, at least not quickly enough. A much broader approach -- involving talks, sanctions, and the threat of force -- is needed.
---
Purgatory or Hell, That is the Question
By: Reza Bayegan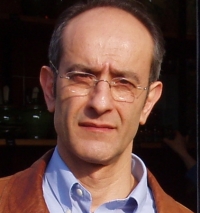 Many Iranian voters have boycotted the presidential election. Many others are going to the polls on Friday to vote for someone they know is dishonest in order to avoid someone they know is going to turn their lives into a living nightmare.
---
Sham election in Iran
Jun 17, 2005
Amil Imani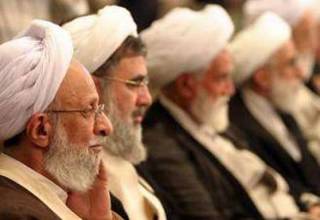 Once again, we are at the crossroads of making another vital decision about our country, Today, we are marching for the support of the voiceless students and the Iranian people in Iran. Today, we categorically and adamantly refuse to participate in this sham "selection."
---
IRAN'S ELECTION: The Lesser of 1000 Evils
Jun 1, 2005

AN AMERICAN BILLIONAIRE MULLAH FOOLS THE IRANIAN WITH HUMBLE TALKS BUT MUST DECLARE WHERE HIS MAFIA GOT THEIR BILLIONS OF FORTUNE?
In June 17,2005 Iranians are going to poll to elect a president in an election which can hardly be called democratic. For propaganda reasons, and in order to provide a cover for its dwindling legitimacy, from the list of over one thousands applicants for the job, which includes an American Joker, Iranians would "elect" a president. The list have been narrowed down to a dozen who are considered no threat to the security of Mullahs rule on Iran.
---
Crisis of legitimacy for the mullahs
By: Amil Imani
In recent years, the US State Department has called the Islamic Republic of
Iran the world's "most active state sponsor of terrorism." The Islamic
Republic has been in a state of war with the world since its inception 26
years ago.
---
Kazemi's Murder Exposes Iran's Brutality
Amil Imani

It was journalist Ziba (Zahra) Kazemi's fourth interrogation, which was orchestrated in a bright room in the presence of about six revolutionary guards and militia torturers, and Tehran's chief prosecutor.
---
Give young Iranians the tools to bring down the mullahs
By Kathryn Jean Lopez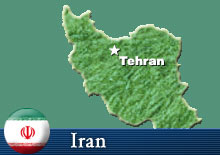 You might have the impression that Ivy League "neoconservatives" wearing pinstripe suits inside the wonky think tanks in Washington, D.C., are currently plotting the overthrow of the mullahs running Iran. They and their hawkish Pentagon pals have checked the box next to Iraq on their to-do list (now that elections have happened), and are strategizing the best way to take down the tyranny in Iran. (Then we'll move on to Syria, and get ready for the draft, folks, we're fixing the world!)
---
By H Hakimi
Memoirs of a Career Diplomat in the service of the Iranian Foreign Office
Adverse propaganda of the world mass media about our country.


My nephew, whom I introduced to The Iranian a few years ago, wrote to me after reading the vitriolic attack on Cyrus Kadivar and his article 'we are awake'. He urged me to put down one particular episode in my career as a diplomat which I had told him about years before. He thought it might do some good as another anecdotal evidence of the animosity towards Iranian culture and history.
---
The Shah and the Wheelman
by Thomas Stevens
Sent by: D.K.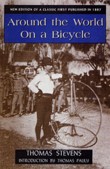 Always on the lookout for something to please the Shah, the news of my arrival in Tehran on the bicycle no sooner reaches the ear of the court officials than the monarch hears of it himself. On the seventh day after my arrival an officer of the palace calls on behalf of the Shah, and requests that I favour them all, by following the soldiers who will be sent tomorrow morning, at eight o'clock, Ferenghi time, to conduct me to the palace, where it is appointed that I am to meet the 'Shah-in-shah and King of kings', and ride with him, on the bicycle, to his summer palace at Doshan Tepe.
---
A Summer of A Thousand Nights: From Tehran to Susa
My 1976 Diary in Tehran
By: Mark Dankof

I am awakened in the late hours of this June night by a most comfortable breeze, blowing through the screen which separates my bedroom from the elevated balcony terrace. The breeze seems as perpetual as the darkness, permeated and illumined by moonlight. I have never felt a breeze this comfortable, even as a boy traveling and sleeping in the deserts of California by night. It enters my mind that this must be the reason for the Hebrew word ruah and the Greek word pneuma, both of which appear in the Scripture and are simultaneously employed for the dual concepts of physical wind in the cosmos, and the Spirit of God in the realm of the unseen.

---
by: Soheila Ghodstinat
Second Edition

This book is a testament to the amazing courage of our women. It reveals their resilience, perseverance, and boundless courage under a regime that began its savage assaults the moment it usurped the reigns of the state. It is about the life of a young woman desperately seeking freedom. Her perilous path to survive and protect her only child takes her from one continent to another in search of peace, happiness, and independence.
---
Crimes against Humanity Charges against Iranian Ebrahim Yazdi
The Iranian Action Committee, together with several other prominent Iranians had made necessary preparations to file charges against Dr. Ebrahim Yazdi for being accessory to acts of torture and crimes against humanity.
---
Iran: Forty Two Archaeological Sites Threatened by New Dam Projects in Fars Province
Tehran, May 2 (CHN) – Forty two archaeological sites and monuments in the southern province of Fars dating to different eras including the Achaemenid, late Achaemenid, Parthian, Sassanid, and Islamic, are threatened by the newly constructed dams which are to be flooded by end of the year.
---
Darius Kadivar
Our very dear Fardin and Burt Lancester, look alike?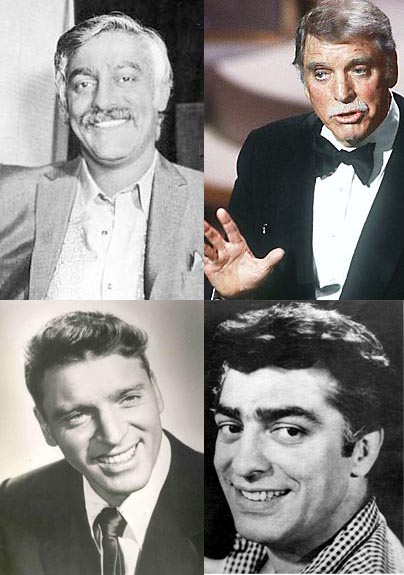 ---
More on Cinema
----------------------------------
The Keeper selected for the Moscow International Film Festival 2005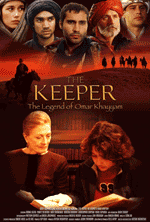 ---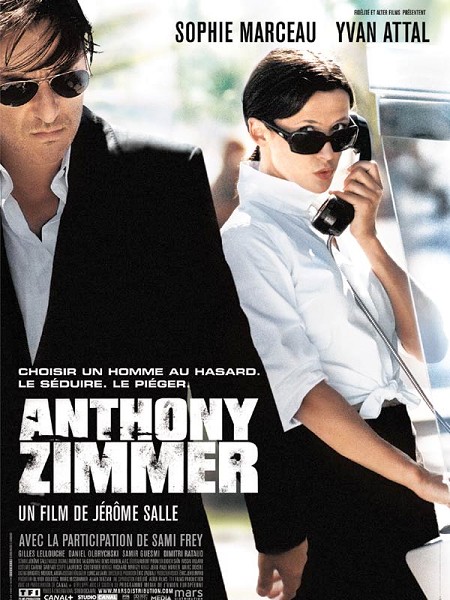 ---
Abbas Kiarostami President of Jury "Camera d'Or" Cannes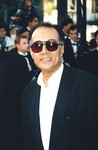 CANNES THIRD DAY: OFFICIAL WEBSITE OF THE FESTIVAL
---





Copyright © Shirin Tabibzadeh, Cupertino, 2000 -2005
Rozanehmagazine is not responsible for the opinion expressed throughout its pages
and/or the content of the Sites to which it is linked.
News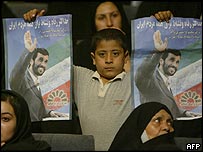 Rise of hardliner baffles Iran's political elite
Rafsanjani in Iran prosperity vow
Iran hardliners pray for victory
Oil price hits $60 a barrel level
Rumsfeld: US not losing Iraq war
The whole election in Iran is a complete and utter sham

Iran's Guardian Council moves to quiet debate over election

Statement by the President on Iranian Elections
Bush assails legitimacy of Iran elections
India, Iran sign $20-billion gas deal
Run-off likely in close Iran presidential election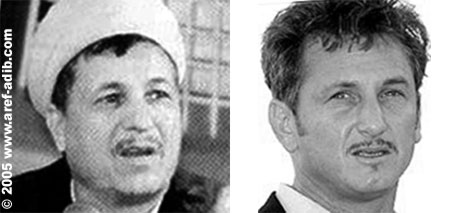 Camera of Sean Penn, Journalist, Confiscated in Iran
Death toll in Iran explosions rises to 10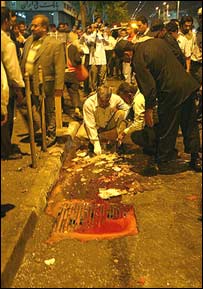 Bombs kill 8, wound 75 in Iran before election
Disillusioned Iran Students Turn Backs on Election
Iranian reformist injured in campaign

Nabavi was beaten up in Ghom & Ebrahim-e Yazdi in Ahwaz
'Missing' Iran writer speaks out
Sean Penn turns journalist for Iran vote
Iran wins over Bahrain and will go to the World Cup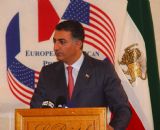 Reza Pahlavi of Iran was the guest of the EU-US Press Club in Paris, France
Dutch say 'No' to EU constitution
Solana to discuss Iran with US officials
Iran spices up Canadian culture
French voters reject EU charter
Opposition claims Beirut election
Israel strikes Gaza refugee camp
Zarqawi reported wounded in Iraq
Iran backs down on reformist ban
Iran 'bars pro-reform candidates'
Nuclear Dangers in the Middle East: Threats and Responses

Iran candidates set poll record
France Calls Iran Nuclear Talks 'Fragile'
Winds of change blow through Egypt politics
Iran's presidential race hots up
: Europe makes Iran blink on nuclear issue
'High death toll' in Uzbekistan
Rafsanjani joins Iran leader race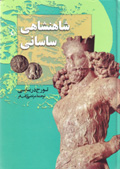 More Articles
Rafsanjani Mulls Quitting Presidential Race
DEBKAfile's Exclusive Report from Tehran

21 June: By Monday night, June 20, rumors were swirling around Tehran that Iran's non-elected strongman, Ayatollah Ali Khameni had found a way of rigging the presidential election.
by Amil Imani
Today, once again, we are united in the spirit of brotherhood and sisterhood, to let the world hear our voices of boycotting, yet another phony and sham "SELECTION" by the illegitimate Islamic regime in the holly land of Iran.
June 01, 2005

Shaheen Fatemi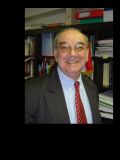 While the EU is trying to recover from the near-fatal blow that it received from the French voters last Sunday, the Iranian people are worried about possible behind the scene deals being brokered by EU-3 with the 'Ayatollah Pistachio-'

By: Dr Assad Homayoun
sent by: Shahrokh
General Dwight D. Eisenhower was quoted as saying in 1951 that there is no region in the world which was geopolitically more important than the Middle East. It was true in 1951 and is even more truly profound today.
Tehran's Terror Master
By Patrick Devenny

Early on the morning of March 16th, 1984, William Buckley left for work at the American embassy in Beirut, Lebanon.
Ayatollah Hutzpah for President!
Shaheen Fatemi
Mullah Rafsanjani who at the age of 73, once more wants to become president of Iran for another 8 years, in my opinion, is the living personification of Hutzpah! Hutzpah or chutzpah is a very meaningful term.
Iran's ex-Foreign Minister hints at official role in terror abroad Wed. 4 May 2005

Iran Focus
Tehran, May 04 - In an interview with a government-run website, Ali-Akbar Velayati, Iran's former Foreign Minister and a senior adviser to Supreme Leader Ayatollah Ali Khamenei, who is also a candidate in the forthcoming June 17 presidential elections, hinted at official responsibility for terrorist operations abroad against its opponents.

Stirring the ethnic pot
By Iason Athanasiadis
TEHRAN - Today's Iran is the latest manifestation of a great and endlessly undermined Persian empire that once stretched from Iraq to Afghanistan, embracing a multitude of ethnicities along the way.
Who's Next?
The uniqueness of Iraq.
By Amir Taheri
This is the question now asked in teahouses all over the Middle East. As men puff at their hookahs and play backgammon they speculate about the next regime likely to be targeted by the United States and its allies once the Iraqi business is wrapped up.
State Sponsors of Terrorism Block Efforts to Reduce Threats

Cuba, Iran, North Korea, Syria show little change in behavior
U.S. Department of State
The Washington File
Doctor Reveals What Happened to Kazemi

Arne Ruth and Haideh Daragahi
Dr. Shahram Azam, an unassuming, intense man in his late 30s, had barely started his emergency-room shift when he admitted a female patient on a stretcher from Tehran's Evin prison at 12:15 a.m.
Europe's Double Standard: Elections in Zimbabwe and Iran

Shaheen Fatemi
Recently Secretary of State Condoleezza Rice placed the governments of Zimbabwe and Iran among the six most repressive regimes in the world. However, she neglected to mention one major difference between the two.
Illegitimate Regime and Fraudulent Elections
Shaheen Fatemi
In spite of the long 2-week New Year holiday in Iran, the political pot continues to boil.