I would like to introduce the French Film Anthony Zimmer starring French Star Sophie Marceau and a young rising one Yvan Attal. It is a sophisticated thriller which pays tribute to the Great Alfred Hitchcock's style and John Schlesinger Marathon Man. As a matter of fact Yvan Attal shares with Dustin Hoffman in his younger days a similar screen charisma.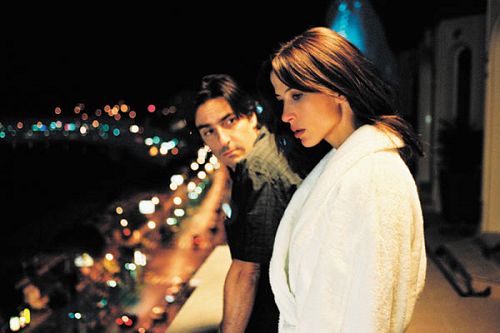 The plot of Anthony Zimmer is simple: " A genius in financial crimes, Anthony Zimmer is searched by Policemen WorldWide, no one knows what he looks like, but a race opposes those who want to arrest him and those who want to eliminate him. One policeman knows what is Zimmer's weakpoint: A Woman named Chiara (Marceau). The latter recieves a letter from Zimmer asking her to befriend an unknown person so as to make his persuaders confound him for Zimmer. Chiara tries to seduce with some success Fran's( Yvan Attal) who from then on is plunged into a living nightmare of assassination attempts on his life."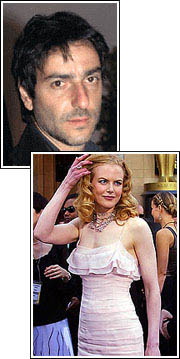 Shot on the French Riviera such as Nice and its famous Negresco Hotel the film is very entertaining and despite a predictable plot has the sophistication of many Hollywood classics like Hitchcocks North by NorthWest. Attal confirms his status as an unpredictable and sympathetic lover caught in an adventure he does not seem to control. Both actors share an on screen charisma which is enjoyable to watch. Attal who in real life is married to French Comedian Charlotte Gainsbourg has confirmed his acting and directing talents in movies such as "They Lived Happily Ever After " and "My Wife Is an Actress" where he shared the screen with his wife.

His upcoming film will be a part in Sydney Pollack's film "The Interpreter" with Nicole Kidman and Sean Penn. Anthony Zimmer has received a good public and critical acclaim and proves that rare gems like this film can compete with American Blockbusters of the moment.