---
---
Women registering for "martyrdom"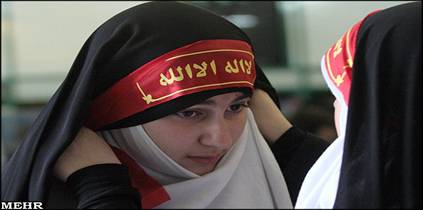 ---

Iran liberalises laws on abortion
By Frances Harrison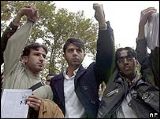 A little over half of Iran's parliament backed the law

The Iranian parliament has voted to liberalise the country's abortion laws. Under the law approved on Tuesday, a pregnancy can be terminated in the first four months if the foetus is mentally or physically handicapped. Both parents must give their consent and three doctors to confirm that the foetus is damaged. The law was approved by just over half of the conservative-dominated parliament, and still has to be approved by the Guardian Council.
---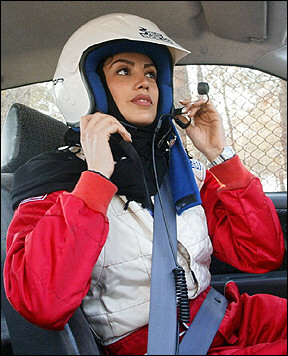 When behind the wheel, Iranian women have to put up with all sorts of verbal abuse from the testosterone-charged types that dominate the Islamic republic's highways -- such as being told to tend to a washing machine rather than a car.
---
Mon Mar 7, 3:28 AM ET Entertainment - AFP

KABUL, (AFP) - Habiba Surabi hopes her appointment as Islamic Afghanistan (news - web sites)'s first female provincial governor will set a trend in a country whose cultural traditions, she says, "bind the hands of women like chains."
---
Doctor's account of Kazemi injuries reinforces Canadian position: Pettigrew
JOHN WARD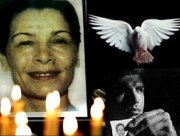 OTTAWA (CP) - A doctor's "gruesome" account of injuries he found on Canadian journalist Zahra Kazemi only reinforces Canada's belief that the woman was murdered in Iran, Foreign Affairs Minister Pierre Pettigrew said Thursday.
---
Women write about the Iran they know
By Carol Memmott, USA TODAY
Women of Iranian descent don't want us to believe everything we see on TV, and they are taking to the bookshelves to make sure we don't.
---
Saudi Arabia bans forced marriage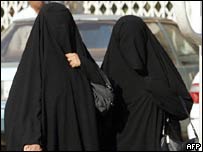 Women rights are limited in Saudi Arabia
Saudi Arabia's top religious authority has banned the practice of forcing women to marry against their will.Grand mufti Sheikh Abdul Aziz al-Sheikh said forced marriage was against Islamic law and those responsible for it should be jailed.
---
Dark-haired Miss Germany, Shahrivar Shermine, a 22-year-old of Iranian origin won the title of Miss Europe 2005 in Paris.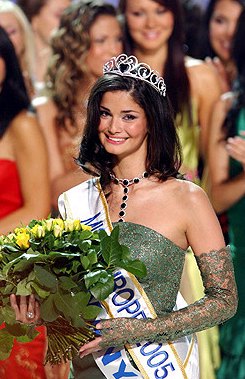 ---
March 8th, International Woman's Day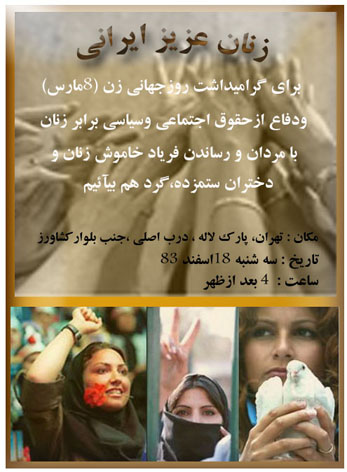 Demonstration on March 8th, International Woman's Day
Time: 8 Esfand, 1383
Place: Laleh Park, Tehran
---
International Symposium March 8: Eliminating Violence Against Women in Muslim Societies
International Symposium
Leading to Change:
Eliminating Violence Against Women in Muslim Societies
PRESENTED BY
Women's Learning Partnership (WLP)
with the support of the
United Nations Population Fund (UNFPA)
---