Sections
---
---
---
---
Other articles in this issue
Book Review
>>>Shenakht-e Bonyadha va Payvandha
>>>Ketabi ke javanan bayad bekhanannd
>>>Kaane-y-e Daee Yousef
Here and there
>>>Stop Stoning of the 13 Years Old Girl in Iran!

>>>A Persian Palace Opens in Napa

>>>Iran to Submit Nowrouz Dossier to UNESCO in Fortnight
>>>Farah Pahlavi: Iran's naked actions against Moslem Azerbaijan is less comprehensible
>>>Cosmetics Operation In Iran
>>>7Th International Congresson Zoroastrian Culture of Iran and Central Asia
From 27 to 31 of October 2004
>>>We saw the successful flight earlier this week, now here's some background on the icredible Mrs Ansari.
History
>>>Aakharin Roozhaa-y-e Saltanat-e Paadeshaah-e Fagheed-e Iran Dar Safari bedoon-e Baazghash
>>>Interview With The Shah of Iran
>>>Napoleon and the war of Iena
>>>The beheading of Marie Antoinette
>>>The Sassanid Salt Man
Literature
>>>Andre Gide's " Les Nourritures Terrestres"
>>>Serenade
Opinion
>>>Who is Dariush Homayoon
>>>Shab-e Aval
>>>A response to "Shab-e aval"
>>>I remember it vivdly, if he doesn't
>>>American tells of life in Tehran
Women
>>>Wangari Maathaiof Kenya wins 2004 Nobel Peace Prize
>>>Iran Moves to Roll Back Rights Won by Women
>>>Iranian woman chopped up husband
>>>Free of Taliban's Yoke, 2 Afghan Women Rise Again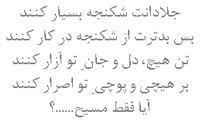 Oh my friend, my incomparable friend.....
Shirin Tabibzadeh
---
Congratulations!
Stoning of Hajieh Esmailvand suspended

The stoning sentence against Haijeh Esmailvand, a young woman condemned to death in Iran for extramarital sex, has been suspended. (Read More)
---

Lives In The Balance: An Open Appeal to Iran's Judicial Authorities

December 24, 2004
Amnesty International
Public Statement

The case of Leyla Mafi, who faces execution on account of charges including sexual intercourse with blood relatives, giving birth to an illegitimate child and acts contrary to chastity, flies in the face of justice and human dignity. It also breaches Iran's own obligations under international law, Amnesty International said. (Read More)
---
Two articles by Marz-e PorGohar
Little Chieftains putting on war paint
Though the Marze Por Gohar Party had repeatedly called upon the miniature Sheikdoms states of the Persian Gulf against their attempts to buy a phrase that has no historical context for the Always and Forever Persian Gulf, their efforts have in fact sharpened. Recently the GCC (Gulf Cooperation Council) has suggested they appended the word "Arabian" to their title, in addition, the annual soccer cup that used to be called the "Gold Cup" has now also been changed to reflect a name for the Persian Gulf that is unrecognized. (Read More)

***
Escaped Journalists reveal the latest confession extraction techniques
The three journalist members of the Marze Por Gohar Party, who recently escaped Iran, gave a brief overview of the most recent methods of extracting confessions from journalists and political dissidents. In view of the recent "public confessions" by several Iranian bloggers, the recent revelations by Maryam Bahmanpour, who was a co-defendant in the famous Siamak Pourzand case in 2002, is of particular interest to those want a better understanding of the human rights situation in Iran, which is being currently occupied by the leaders of the Islamic Republic.(Read More)

---
Wrenching Tale by an Afghan Immigrant Strikes a Chord

By EDWARD WYATT
Sent by: S. Moeens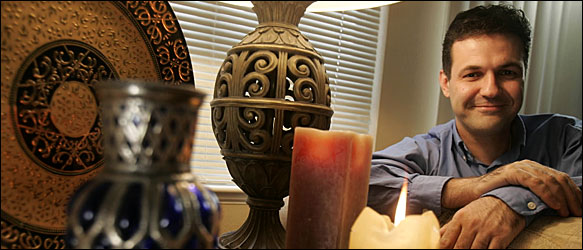 ALM BEACH, Fla. - Few aspects of this swank oceanside resort call to mind the harsh grind of daily life in Kabul, Afghanistan. Yet when a local book group met here recently to discuss "The Kite Runner," the stunningly successful first novel by an Afghan immigrant, many group members said they felt they were reading pages out of their own lives. (Read More)
---
Undisputed historic name of the Persian Gulf
Reza Palavi meets National Geographic Society's CEO
Reza Pahlavi of Iran was received, on Friday, December 3rd, by John M. Fahey, Jr., President and CEO, of the National Geographic Society for the purpose of bringing clarity to the issue of National Geographic's recent usage of a secondary name (Arabian Gulf) for the Persian Gulf. (Read More)

Why is Reza Pahlavi laughing!
Susan Moeens'' observation on the meeing between Prince Reza Pahlavi and the CEO of NGS
I do not think what to make of Reza Pahlavee, standing next to an usurper. For what National Geographical has done is a very grave thing: it has taken a big chunk of Iran by stroke of a pen; yet Mr Pahlavee is standing next to him, greening, showing his big white teeth as if he is extremely pleased about this man who is so "brave" so "courageous", in his (Reza Pahlavee's) opinion, that he has dared to steal vast parts of Iran without a shadow of doubt that leading Iranians, such as Reza Pahlavee will approve of what he has done. (Read More)
---
Prof. Touraj Daryaae, a professor of Persian history at the California State University, resigns from National Geographic membership.
I am writing to you as a professor of History at California State University, Fullerton. I have been a member of the National Geographic Society for the past two years and for reasons enumerated below, I will cancel my membership to your organization. This is not so much because of my personal and national loyalties, but rather due to the wrong and unprofessional decision by your committee to place the name of "Arabian Gulf" next to that of "Persian Gulf." (Read More)
---
Iran and Non proliferation Treaty
Morteza Aminmansour
The treaty on the non-proliferation of nuclear Weapons (NTP) is one of the great successes stories of arms control. It has made major contributions to global security and economic well being. The NPT is an indispensable tool in preventing the spread of nuclear weapons. ( Read More)
---
LE SHAH D'IRAN - UN HOMME À ABATTRE
Darius Kadivar
"SHAH d'Iran: Un Homme a Abattre" aka " The Shah of Iran: A Man to be Eliminated" is a French Documentary which will be aired on Channels FRANCE 5 and TPS (SAtellite and Cable Channel). Directed by Fereidoun Sahebjam Iranian Journaliste, it is meant to be a portrait without concessions particularly in regard to the SAVAK and the Shah's policies yet tries to Analyse why the Shah was abandoned by his Western Allies and why he was misunderstood by his people. Interviews of Prominent actors of this drama will also be shown such as of Empress Farah, and ministers of the former Imperial Regime. ( Read More)
---

(Persian)
---

(Persian)
---

Dariush Homayoon
(Persian)
---


Bahram Bayzai
A literary criticism by: Dr. Jalil Doostkhah
---

Taghi Arani
With an introduction by Shahrokh
(In Persian)
---

Bagher Parham
(Persian)
---
Behrouz Vossoughi's Latest film Appearance: Broken Bridges
Darius Kadivar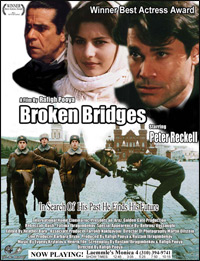 ---
After 42 years, Sharif and O'Toole decide the time is right to get their epic act together again
The Guardian
Sent by: Darius Kadivar
The last time they met on screen, Omar Sharif was a small dot riding out of a desert mirage to join Peter O'Toole, the dashing and rebellious British army office TE Lawrence. Now, 42 years after the release of Lawrence of Arabia, widely hailed as one of the greatest films ever made, the two veteran actors have teamed up for a second time to make another historical epic. (Read More)
---
"Filming an Epic: Oliver Stone's Alexander"
Darius Kadivar
Nearly 50 years after Robert Rossen's Epic "Alexander the Great" starring Richard Burton in the title role, Hollywood is once again taking interest in the Macedonian conqueror. (Read More)
---
---





Copyright © Shirin Tabibzadeh, Cupertino, 2000 -2003
Rozanehmagazine is not responsible for the opinion expressed throughout its pages
and/or the content of the Sites to which it is linked.
News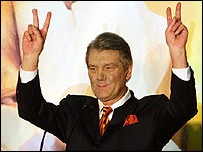 Yushchenko wins Ukraine election
Asia battles earthquake aftermath
Bethlehem marks hopeful Christmas
Bush signs Sudan sanctions bill
Pope gives his Christmas homily
Ukraine campaign comes to an end
Deal struck over Turkey-EU talks
Israeli parties agree coalition
EU talks 'to settle' Cyprus issue
Bush Urges Syria, Iran Not to Meddle in Iraq
Abbas apology to Kuwait over Iraq
US set to overhaul intelligence
Karzai warns of Afghan dangers
Students heckle Iranian president
Gunmen storm US mission in Saudi
PLO holds talks with Syria, Hamas
Outsiders warned off Ukraine poll
More Articles
Sent by: Shahrokh
By Mohammad Parvin
FrontPageMagazine.com

Walking on Eggshells in

By George Perkovich
Yale Global


Washington Post

The Gathering Winds of Change in Iran

Reza Bayegan


Regime Change is Better Than a Nuclear-Armed Iran
Telegraph
Anton La Guardia

A New Grass Root Iranian / Persian Political Movement

Bahram Maskanian

Mori Aminmansour


The Sorcerer's Apprentice
By Banafsheh Zand-Bonazzi and Elio Bonazzi

Morteza Aminmansour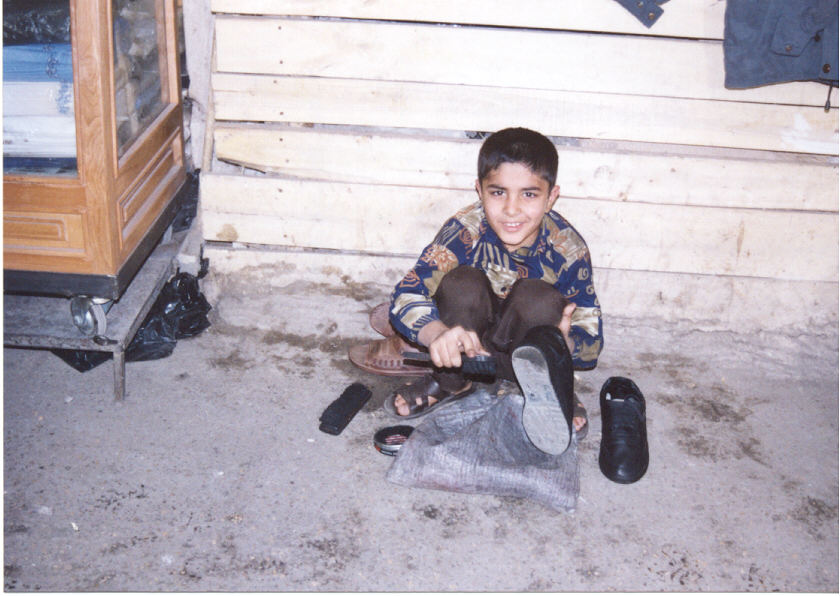 Young victims of Iran quake being sold to human traffickers
Hambastegi-e Melat