"World of Cinema" is courtesy of Darius Kadivar

MGM releases Turtles can Fly on DVD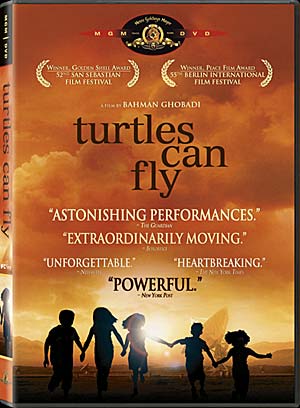 From acclaimed director Bahman Ghobadi (A Time for Drunken Horses) comes the first film shot in Iraq since the fall of Saddam Hussein. "Heart-wrenching as well as spirit-raising" (The Hollywood Reporter), Turtles Can Fly mixes humor and tragedy to startling effect, resulting in a "very timely masterpiece" (TV Guide) about children struggling to survive in an endless war zone.
On the Iraqi-Turkish border, enterprising 13-year-old "Satellite" (Soran Ebrahim) is the de facto leader of a Kurdish village, thanks to his ability to install satellite dishes and translate news of the pending US invasion. Organizing fellow orphans into landmine-collection teams so that they can eke out a living, he is all business until the arrival of a clairvoyant boy and his quiet, beautiful sister.
Theatrical Release Date: 2004
Theatrical Running Time: 98 minutes
MPAA Rating: PG-13


Iran's Fajr Film Fest opens Italian 'anti-Israel' film
Oct 25, 2005

This year's Fajr International Film Festival will begin ahead of the annual schedule because of its coincidence with the first ten days of the lunar mourning arab-parasts month of Moharram and the Ten-Day Dawn celebrations which mark the anniversary of the mullahs' victory. This was announced by the then deputy minister of Culture and Islamic Guidance for cinematic affairs Mohammad Mehdi Heidarian last year. He had also called on filmmakers to submit their works in time to avoid problems. Director of the International Department of Farabi Cinematic Foundation Amir Esfandiari said that a foreign film "Private", a product of Italy, will take part in this year's Fajr Festival.
Describing the film, he said that it is an anti-Zionist movie by an Italian film director, Saverio Costanzo. He recalled that Oscar had banned Italy's entry for the best foreign-language film competition at next year's Academy Awards on the pretext that the movie set in the West Bank is not "Italian enough". The Academy of Motion Pictures Arts and Sciences rejected "Private" since the film, which has dialogue in Arabic, Hebrew and English, is not "predominantly" Italian. Citing the double standards in enforcing this rule, Esfandiari recalled that two years ago, the film "Warlike" from Britain was rejected by the academy on the same grounds while in 1996 it selected the film "Algeria Fight" which had dialogues in Arabic, English and French languages as the best and awarded it as an entry from Italy. "Given the conditions created for 'Private', we hope we will be able to screen it in the inaugural ceremony of Fajr Film Festival," he noted. "Private" narrates the story of a family of a Palestinian professor confined to its home by Israeli soldiers in West Bank and obliged to live with Israeli soldiers.
© Iranian.ws
Cologne Art-House Film Festival to showcase four Iranian movies
Oct 23, 2005
© Iranian.ws

The Cologne Art-House Film Festival 2005, titled 'KunstFilmBiennale', will also screen four Iranian movies during the six-day event.
The films to be aired include Bahman Kiarostami's 'Shoosh' and 'Tabaki' and Maani Petgar's 'An Eclipse Which Dropped From The Sky' and 'Brothers'. Some 60 known and unknown international film-makers are taking part in the festival which opened its doors to the public on Wednesday. The focal point of the Cologne KunstFilmBiennale will be the intersection of visual arts and arts.

George Clooney as Fred Friendly in "Good Night, and Good Luck."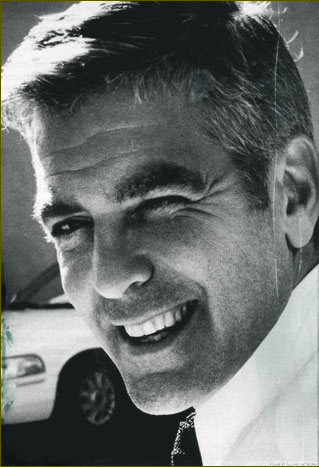 Being Cary Grant is hard work. Even Cary Grant, the former British acrobat and music-hall performer Archie Leach, found it difficult. An interviewer once told him, "Everybody would like to be Cary Grant." "So would I," Grant is said to have responded.
Yet, throughout film history, Hollywood has constantly looked for another Cary Grant. The requirements are manifold: He should be drop-dead handsome, wear a suit with style (whether or not it's a stylish suit), and be capable of performing in a screwball comedy like "Bringing Up Baby," a sharp thriller like "Notorious" and a cheeky mystery like "North by Northwest" or "Charade" without visible effort. Needless to say, nobody has fit the bill.
But when suggestions for "the new Cary Grant" are made, one name comes up more than any other nowadays: George Clooney. Handsome? Absolutely. Stylish? Of course. Effortless actor in a broad range of films?
Well, that's the thing. Clooney is a good actor, but he doesn't want to be Grant. Grant wouldn't have fit into the ensemble of "Ocean's Eleven" or the brooding drama of "Solaris." Perhaps Grant could have made "The Peacemaker," but it would have required more Hitchcockian menace.
But that's OK: Clooney is doing just fine on his own. He's gone back and forth between light comedy ("Ocean's," "Intolerable Cruelty") and serious drama ("Solaris," the upcoming "Syriana"), all the while remaining true to his own vision. Hollywood will have to keep looking if it wants a new Grant -- Clooney would rather be George Clooney.
This weekend, his new film, "Good Night, and Good Luck" -- which he directed, co-wrote and stars in -- premieres in limited release.
Iranian director Tamineh Milani receives accolades from U.S. festival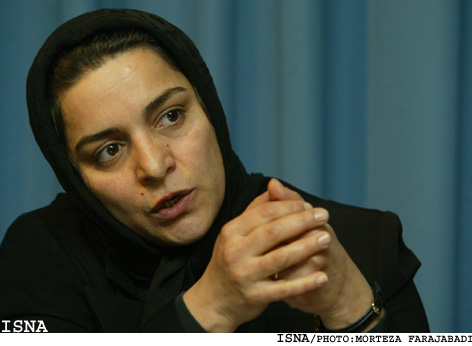 TEHRAN, Oct. 8 (Mehr News Agency) -- Tamineh Milani's latest film "Extra Wife" won the best director and best film awards at the 2005 Arpa International Film Festival held at the ArcLight Cinemas in Hollywood from October 3 to 7, ISNA reported on Saturday quoting the "Extra Wife" web page. More than 50 features, documentaries, shorts and animated films from 18 different countries had participated in the event.
"Extra Wife", also known as "Unwanted Woman", is about a 35-year-old woman named Sima who sets out on a journey along with her husband and 5-year-old daughter. They are accompanied by Saba, a young widow who has recently lost her husband. During the trip, Sima suspects that a secret relationship has developed between her husband and Saba. When they encounter a storm, they stop for a short stay in a small town where the police are searching for a man who has murdered his wife.
The Ministry of Culture and Islamic Guidance had rejected the application for a publishing permit for the screenplay of "Extra Wife" during the term of the former minister. Milani's other credits include "Two Women", "The Hidden Half", "The Fifth Reaction", "Kakado", "What Else Is New?", "The Legend of a Sigh", and "Children of Divorce". "The Fifth Reaction" received the best film award at the Swiss Tout Ecran Film Festival in 2003. Milani's films are considered feministic by critics, but she does not think so. She has shifted from films with women's issue themes to comedy with her new work "Cease-Fire", though she had previously made the comedy "What Else Is New?".
Stone furious over role lost to Zeta-Jones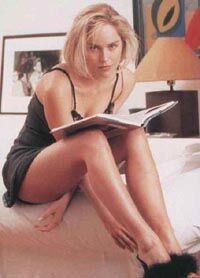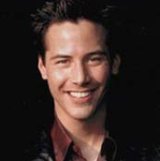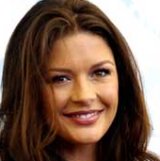 Sharon Stone is furious Catherine Zeta-Jones will play Lana Turner in a new biopic, because she was the screen legend's first choice. The Postman Always Rings Twice actress met Stone before she died of throat cancer in 1995 and Stone reveals Turner wanted her to star in a movie celebrating her life. The film will look at eight-times married Turner's tumultuous marriage to gangster Johnny Stompanato, to be played by Keanu Reeves, who was killed in 1958 by her daughter Crane. Stone says, "I met Lana in her final years and liked her a great deal. She was every inch the movie star and we got along really well. She said if there was a film to be made on her life, then I was her choice. Lana's life is one of the more interesting of the Hollywood greats. Lana really rocked."
Reza Mir-Karimi's 'Too Far, Too Close' to represent Iran in Oscar

Tehran, Sept 27, IRNA-The Committee for the selection of an Iranian film for the Oscar awards has named 'Too Far, Too Close' directed by Reza Mir-Karimi to the Academy of Motion Picture Arts and Sciences to represent the Iranian Cinema in the race for the Foreign Language Oscars, a morning daily reported Tuesday. The committee cited the film's exploration of the deeper complexities of the human psyche" among the reasons for selecting Mir-Karimi's film for the Oscar award, said the English-language daily Iran News. It tells the story of a self-absorbed neurosurgeon who sets off into the desert to locate and reconcile with his 18-year-old son, and a finale involving divine intervention.
Reza Mir-Karimi
Mir-Karimi has been known for also directing "Under the Moonlight".
The Academy of Motion Picture Arts and Sciences has invited 91 countries to present a film for consideration for the 2006 Oscar for best foreign film and the winner will be announced at a star-studded ceremony on March 5, 2006.
Dietrich 'hated sex' says daughter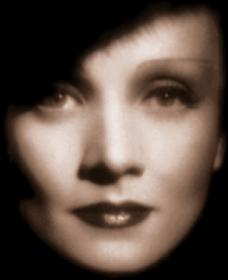 Screen godess Dietrich was pursued by countless men.

BERLIN, Germany -- Sultry actress Marlene Dietrich, one of the 20th century's most iconic figures, hated sex and had a schizophrenic personality, according to her daughter Maria Riva. In an interview with German magazine Bunte to be published on Thursday, Riva said Dietrich's aversion to sex did not deter countless men from pursuing her. "All of her lovers wanted to marry her anyway," the magazine quoted the 81-year-old Riva as saying.
Riva, who has written a memoir entitled "My Mother Marlene", said that Dietrich's hatred of sex and sometimes distant personality often made her feel sorry for the men who fell in love with her glamorous mother. "Marlene Dietrich the film star was always just the person in the mirror, but never her real self," said Riva. "She was a totally normal schizophrenic." Dietrich's performances in Berlin cabarets and more than a dozen German films during the 1920s prompted her discovery by American film producers. She moved to Hollywood in 1930, where her roles in American productions propelled her rise to fame. During the 1930s, Dietrich became a vocal opponent of the Nazi leadership in her native Germany, and became an American citizen in 1937. She died in Paris in 1992.
Samira Makhmalbaf
Nicole Mowbray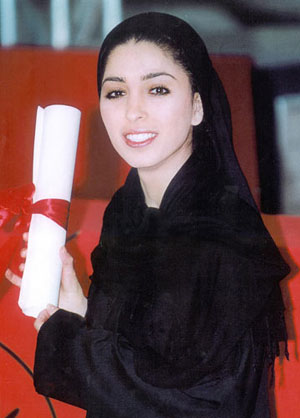 Samira Makhmalbaf has been likened to Sofia Coppola. Both are young and attractive and both have famous film-director fathers. The similarities are obvious - but so, too, is the glaring difference. Samira was born and raised and lives in Iran, and her films reflect the tricky issue of being a woman in the Middle East today. Life for a female film-maker in Tehran is quite different from that of a woman making films in Los Angeles. Flouting the conventions of the Islamic culture in which she works, Samira reaches out to an international audience of women challenging oppression. She makes technically precise, top-quality films for which she has already gathered an international following.
http://www.newstatesman.com/Arts/200510170014
Next James Bond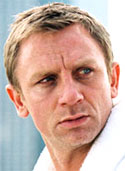 "Daniel Craig: the first blond James Bond"
British newspapers report that Craig is the next Bond
and will sign a three-film deal!
An official press conference will be held on Oct. 14
by Sony in London to unveil the next 007.
http://salzers.myvideostore.com/content/news/?client=salzers&id=1871
Erfan Massoumi actress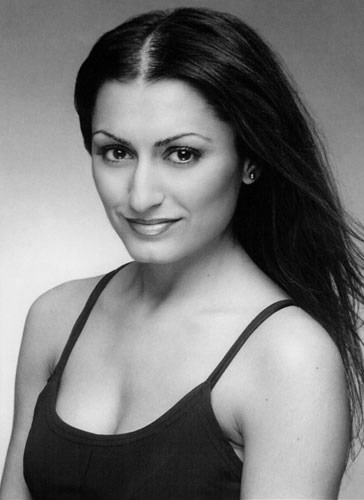 She appeared in Sydney Pollacks the interpreter starring Sean Penn and the Manchurian Candidate with Denzel Washington ...


Biography
Erfan's interest in the creative arts started at the age of 10, when she took ballet, jazz and guitar classes for 3 years. At the age of 18 she danced as a background dancer for several shows, which led to the opportunity to audition for a Gospel Choir called "Voices of Praise". As a soprano and alto voice of "Voices of Praise" she toured 1 year around Europe. They were booked for music exhibitions, weddings, restaurants,.... As well as concerts at The Palladium.... In 1999 she took 1 year private voice classes with Yana Kris, twice a week. 2002 she went to Stella Adler Acting School, NYC. Where she played maggie (the cat on the hot tin roof) at the school theater. After graduating she played a featured role as a sexy nurse in a comedy show called "Was guckst du" in Germany. While she was shooting she worked on 3 Songs for an album. In 2003 she studied voice and performance at Singersforum as well as acting at T. Schreiber Acting School. January 2004 she was cast as a featured dancer for a Paramount Picture movie called "The Manchurian Candidate" starring Denzel Washington where she gained her SAG eligibility. Now she is studying at Lucy Moses School of Music and Arts. Her recent Project is: The Platinumladder. A movie about a Music Producer who tries to make it to the top. More infos about the movie @ www.theplatinumladder.com
Upcoming project: ì Dancing with Kendarî role: Sandra (supporting)
Erfan has also just finished a screenplay - a romantic comedy: further info coming soon
Erfan Massoumi
"ACTING IS MY LIFE"
THE NEW COMIC IN FRANCE IS FROM BELGIUM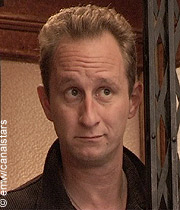 Truly a phenomenan if you get to see him in interviews he is even funnier than in his movies. He is gaining a cult status in France ... Benoît Poelvoorde is the new Louis de Funes


Alain Delon stops Theater Tour due to heart problem
Date: Sep 14, 2005 10:16 AM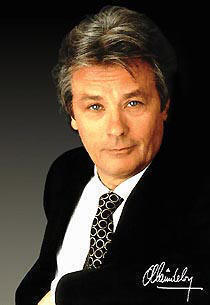 French News has been covering French Movie Star Alain Delon who had to stop his Theatrical tour Montagne Russes which has been playing with some success in Paris. The famous Star of the 1960s and 70's known for his appearances in such movies as "The Samourai" or Visconti's Leaopard with Burt Lancaster has been a sex icon for more that 40 years.
He has announced that he will be back on the screens in 2006.


Bollywood battles Mr. Bean in Afghanistan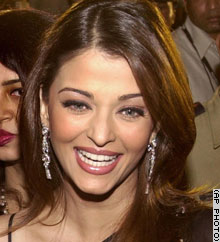 Movies featuring Aishwarya Rai are becoming more popular in Afghanistan.
Iranian of the Day: Bahar Soomekh actress in upcoming film with George Clooney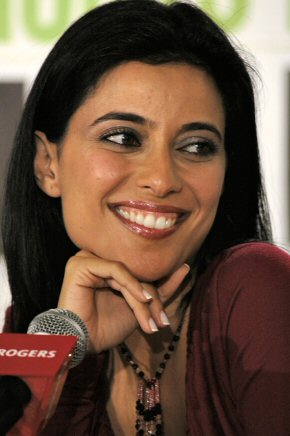 Bahar Soomekh who appeared in Paul Haggis fikm Crash besides Sandra Bullock will be cast as a middle eastern protagonist Yassi in the very expected upcoming George Clooney movie called Syriana based on Best Selling novel by Robert Baer. The True Story of a Ground Soldier in the CIA's War on Terrorism"

The film is due on Sept 16th in the US
http://www.clooneynetwork.com/film/syriana.shtml


Actor Kaveh Sari in film Syriana with George Clooney




Kaveh developed his photography, and film interest when he was 7 years old. While with his father, a Doctor who was making a routine call to a pharmacy, he saw a Kodak 135 Instamatic camera, which he asked his father to buy for him.
His work in film began with the purchase of a silent 8MM super8 camera at the age of 13. Since then, Kaveh's film have appeared on numerous local, and international channels.
His latest role is in Syriana in which he plays the Saudi Oil Minister, Ali Naimi. The film which is directed by Stephen Gaghan, starring George Clooney, Matt Damon, Amanda Peet, and Michelle Monaghan is due to be released in November 2005 and appears to be a strong Oscar contender.
His latest independent work titled Iran, "A passage Through Time" is yet another way in which he has demonstrated that there is no need to crash cars into buildings, or create horror shows for the subject matter to be interesting. In this piece, Kaveh shows Iran from various different angles, by various artists, and through different periods of time, from the turn of the century to the present, thus, "A Passage Through Time".


Director Reza S. Badiyi Falcon Crest Reunion LA
JEFF FREILICH arranged for the DFCF representatives to meet with REZA BADIYI at the "Clafoutis", a café on Sunset Strip. The director, who - with a total of 35 episodes between 1984 and 1990 - outnumbered any other FALCON CREST director, shared interesting background information about his work on the set with the group.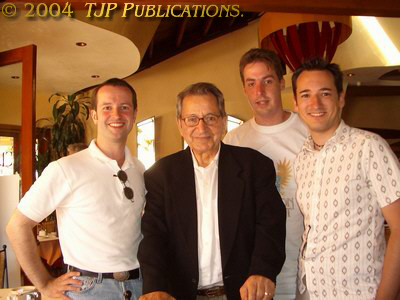 Group photo: THOMAS J. PUCHER, REZA BADIYI, SASCHA KURZ & MARC BRADLEY.


Melinda Mercouri Prize for the Safeguarding and Management of Cultural Landscapes goes to the Iranian village of Maymand

05-09-2005 3:20 pm The historical village of Maymand in southern Iran will be awarded the Melina Mercouri International Prize for the Safeguarding and Management of Cultural Landscapes (UNESCO Greece) in a ceremony at UNESCO Headquarters on September 7. The Prize will be presented by the Director-General of UNESCO, Koïchiro Matsuura, to Ambassador Ahmad Jalali, Permanent Delegate to UNESCO of the Islamic Republic of Iran, in a ceremony (6.30 p.m., Room XI), in the presence of Petros Tatoulis, the Vice Minister of Culture of Greece; and the Permanent Delegate to UNESCO of Greece George Anastassopoulosi. The ceremony will be followed by a reception (7th floor Restaurant).
The prize is awarded to the historical village of Maymand in recognition of its exceptional qualities as cultural landscape, a human settlement that has preserved a semi-nomadic agro-pastoral way of life over several millennia. The prize is meant to help support the Iranian Cultural Heritage and Tourism Organization in its work to preserve the village and the lifestyle of its 140 inhabitants, on which the cultural landscape of Maymand hinges.
Living conditions in Maymand are harsh due to the aridity of the land and to high temperatures in summers and very cold winters. Situated at an altitude of more than 2,200 metres close to the city of Babak-Shahr, it features an agricultural landscape, dwellings and barns dug out in the mountainside. Some of them have been inhabited for as long as 3,000 years. The village surrounded by ravines dotted with tiny oases where hazel trees, vineyards, jujubes, almonds and other trees are grown, and by tilled fields.
The US$20,000 prize, named after Greece?s late cinema actress and Culture Minister Melina Mercouri, has been awarded every two years since 1999 to reward outstanding examples of action to safeguard and enhance the world?s major cultural landscapes.
Journalists wishing to attend the ceremony should contact the Press Relations Section for accreditation: Isabelle Le Fournis +33 (0)1 45 68 17 48 - i.le-fournis@unesco.org

http://portal.unesco.org/en/ev.php-URL_ID=28741&URL_DO=DO_TOPIC&URL_SECTION=201.html


GARBO
The immortal Garbo was born a century ago. In 100 more years, we'll still care.
Mick LaSalle, Chronicle Movie Critic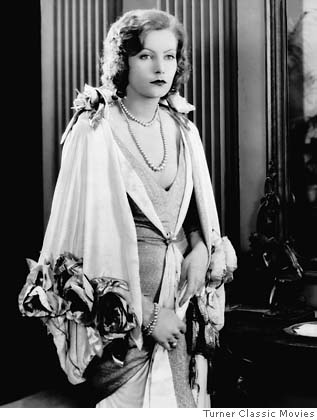 Greta Garbo (1905-1990), who was born in Stockholm 100 years ago this month, is a monumental cinematic figure, an actress of great gifts and extraordinary beauty, who left behind a body of work that's unlike anybody else's. Her films were strangely similar, for one thing. They said the same things, repeated the same messages, played out the same scenarios, time after time. They were about passion, sacrifice and grand love, not the usual movie kind of love. They were about carnal, romantic love as something profound, transformative and ultimately spiritual.
To put it in another way, Garbo's movies were at heart about sex and transcendence, two things that everybody wants and that people will never stop wanting. And because she evoked and promised and depicted and inflamed these timeless human longings with unquestioning conviction and consummate artistry, she is never going to go away. Ever. A hundred years from now, film critics will be writing articles commemorating Garbo's 200th birthday.
Of course, for me Garbo is something more. She is the woman who wrecked my life, or at least changed my life. Before Garbo, I always figured I'd go to law school, and I never had any special interest in movies -- certainly not any fanatical interest. And then I saw Garbo in "Grand Hotel," and some switch went off in my head. I don't know why, exactly. My high school sweetheart and I had just broken up a few months before, so maybe I was just a lonely, miserable slob. Or maybe it was some latent psychosis kicking in. In any case, I became absolutely obsessed, as obsessed as someone might have been in 1928, when Garbo was something new.
I went to the library -- the quaint thing people used to do to obtain information in the pre-Internet days -- and took out every book about her. I also went through other books about her era, looking her up in the index. This was at the dawn of video, so none of her films were on VHS, but I lived in New York, where there were lots of repertory houses. Today, being nostalgic about the pre-video days is a little like being nostalgic about being broke now that you have money -- who'd want to go back? And yet that particular thrill, of going to a repertory house and seeing a movie that you'd only imagined through still pictures, can never again be replicated. It was fascinating and strange just to see Garbo in movement, having looked at the stills so many times. Something that had been frozen had sprung to life in this dark place. It was like the opposite of the situation Plato describes in "The Republic." It was as if, to really see beauty and truth, you had to go into the cave and stare at shadows.
I've since come to believe two things about Garbomania, based on both experience and observation: (1) Not everyone has the gene; (2) if you have it, and you're male, it's best to be exposed when you're young -- say about 19 or 20.
Apparently, this has always been the case. In her heyday, Garbo's female fans spanned every age, but her male fans skewed very young. Her fan mail was mainly from guys around 20 years old, who were looking for a woman to worship. Generally, 25-year-old men are not looking for a woman to worship. They're looking for someone to have fun with (like Jean Harlow). And 35-year-old men aren't looking for a woman to worship, either, but rather someone sexy, sensible and presentable who's easy to live with over the long haul (like Norma Shearer). But around 20 years old -- that's the dangerous age. It's the little stretch of time in men's lives in which love seems divine, preordained and supernatural. That's the Garbo age.
Normally, I don't think about this. But a couple of things have happened in the past couple of weeks, related to the Garbo centenary, that have yanked me back into the past, and I find myself remembering the staticky speakers and old red-upholstered seats at Theatre 80 St. Marks, on Eighth Street in Manhattan. I remember going to bed at 11 and having the alarm clock wake me up at 2:20 a.m. to see something on "The Late, Late, Late Show." I remember the stillness of my parents' house, the silence as loud as tape hiss, and then my father snoring as I crept down the stairs to turn on the TV. I'll never forget (nor quite understand) that strange sense of kinship that came of watching something alone in the middle of the night -- knowing that at the same time others were watching it, too, and sharing in this communion across the decades.
The two things that have made all this all new for me again, albeit temporarily, are these: Mark Vieira's new book, "Greta Garbo: A Cinematic Legacy" (Abrams) and Warner Home Video's release of "Garbo -- The Signature Collection," a 10-DVD set featuring 10 films.
I should say at the outset that Vieira, who is from this area and worked in San Francisco as a photographer for many years, is a friend of mine. But when he told me he was doing a book on Garbo, I expected just a handsome picture book with a lot of the usual rehashed information. There have been, after all, dozens of books about Garbo. What more was there to say? In fact, Vieira's coffee table book has a 160,000-word text that gives a detailed production history of every American film she ever made. Page after page, his research reveals things no one else has ever uncovered. Infused with Vieira's undisguised enthusiasm for Garbo's movies, the book is essentially the biography, not of a person, but of a career, and it's a significant piece of scholarship. It's one of the two indispensable books written about the actress, along with Richard Corliss' critical study, "Garbo," from 1974.
As for "Garbo -- The Signature Collection," which will be released Tuesday, it contains the following 11 films, in chronological order: "The Temptress" (1926), "Flesh and the Devil" (1927), "The Mysterious Lady" (1928), "Anna Christie" (1930), the German version of "Anna Christie" (1930), "Mata Hari" (1931), "Grand Hotel" (1932), "Queen Christina" (1933), "Anna Karenina" (1935), "Camille" (1937) and "Ninotchka" (1929).
Always quibbles: I'd have liked to see a better print for "Queen Christina," and I'd have rather seen "The Torrent," "A Woman of Affairs" and "The Painted Veil" in place of "The Temptress" and two "Anna Christies." But hey, they have to save some good movies for the next "Signature Collection." This is a major release, and taking the cellophane off that package was like Christmas morning four months early.
What is there to say to someone who has never seen Garbo but is somehow inspired to rent or buy the "Signature Collection"? Ten random things:
1. Garbo seemed at least 35 even when she was very young, which gave her an almost unearthly look of youthful perfection and maturity at the same time. See her in "Mata Hari," for example, in the scene in which she brushes her hair. She's 26 and looks it, but she also looks 40. It's a potent combination, that kind of authority, in someone so young and beautiful.
2. Her beauty is not pretty, just beautiful. Like Callas' voice.
3. Notice the religious imagery in her films, there from the very beginning. (In "The Temptress," for example, she has a hallucinogenic encounter with a man she mistakes for Jesus.) That's unique to Garbo and pervades her career. Her films equated physical ecstasy with spiritual ecstasy in a way that was simultaneously subversive and devout. In the Garbo universe, romantic love was something divine. The Renaissance painters hid their sexual preoccupations behind the veneer of religious tableaux. Garbo did the reverse, disguising a conventionally spiritual message within the context of her sex dramas. This might account for the almost religious devotion of her '30s following.
4. In "The Temptress" and "Flesh and the Devil," Garbo was cast as a vamp -- and she would have been typecast, had she not rebelled. Garbo hated playing evil characters. Notice how in both films she fights against the script to play the characters not as sly women thirsting for power but as nitwits lusting for sex. After these films, she went on strike for better roles -- and got them. From then on, she made what she wanted to make and essentially became her own auteur.
5. "The Mysterious Lady" is not a particularly good movie, but it's a great Garbo movie. The scene in which she brings Conrad Nagel back to her apartment is the stuff of dreams. By contrast, "Ninotchka" is a great movie, but as a Garbo vehicle it's only so-so.
6. Notice how a motionless camera makes "Anna Christie" almost unwatchable. And then notice how in the German version, directed by Jacques Feyder, the camera, the movie -- and Garbo -- wake up. That's the difference a good director makes.
7. Notice how in "Grand Hotel" Garbo swings from histrionic and awful (in the first scene) to histrionic and brilliant (in the second love scene). This is her warm-up for "Camille," in which she'll get everything just right.
8. If you want to see how adult and wise Hollywood movies could be before censorship intruded, see "Queen Christina," which has gay inferences, implied lesbianism and a love story about two people who jump into bed about two hours after first meeting. It also has the most affecting last five minutes of just about any movie ever made, with the possible exception of Chaplin's "City Lights."
9. Notice how the Production Code sucks every bit of joy from Garbo's infidelity in "Anna Karenina" (1935), forcing her to be physically remote from her co-star, Fredric March, in as passionless a presentation of adultery imaginable. What a missed opportunity.
10. Garbo's performance in "Camille" is a masterpiece that's at once extreme and psychologically subtle. It's a performance pitched on a high histrionic level, but that fact isn't noticed on first viewing because she's utterly believable. Her performance is like music: It's not meant to be experienced just once, but rather it reveals itself over multiple exposures. Indeed, it's possible to see the movie 50 times and still see new things in her performance ... but don't ask me how I know that.
There are many other points to be made, but those will get you started. Welcome to the cult.
--------------------------------------------------------------------------------
3 Garbo films at Rafael Film Center will honor her centenary
The Rafael Film Center is in the midst of a mini-festival of Greta Garbo films, celebrating the Garbo centenary -- she was born on Sept. 18, 1905, in Stockholm, Sweden. These are the films that you can still catch:
Sept. 8: "Two-Faced Woman" (1941). Garbo's last film is also her most maligned, a light sex comedy that was slammed by the critics. In retrospect, it's rather fun. It will be introduced by author Mark Vieira, who will sign copies of his new book, "Greta Garbo: A Cinematic Legacy," after the screening.
Sept. 11: "Ninotchka" (1939). Garbo's first foray into comedy, directed by Ernst Lubitsch, is a complete delight. She plays a dour Soviet envoy who goes to Paris on a mission and awakens to love and romance.
Sept. 14: "A Woman of Affairs" (1928). Garbo gives her first great performance in this silent film, about an impulsive woman who is disappointed in love and drowns her sorrows in a series of affairs. It co-stars John Gilbert.
A few more words about the "Garbo -- The Signature Collection": In addition to the films, it includes an excellent feature-length documentary about Garbo, by Kenneth Brownlow, which is airing this month on TCM. The "Camille" disc contains the Nazimova-Valentino "Camille" from 1921. The "Grand Hotel" disc contains vintage shorts and newsreel footage of the premiere. And the silent movie discs contain commentaries by film scholars and the only surviving reel of Garbo's lost silent film, "The Divine Woman" (1928).
E-mail Mick LaSalle at mlasalle@sfchronicle.com.
Iran 'crackdown on foreign films'
By Pam O'Toole
BBC News
sent by: Darius Kadivar

Mr Ahmadinejad may be trying to show his conservative credentials
Iran's authorities have banned imported films promoting secularism, feminism, unethical behaviour, drug abuse, violence or alcoholism, reports say.Iranian news agencies say the ban was approved by the main decision-making body on cultural affairs, the Supreme Council of Islamic Cultural Revolution. The council is headed by the Iranian President, Mahmoud Ahmadinejad. High-ranking officials of Iranian TV and the culture ministry will be charged with implementing the policies. Much may depend on how strictly this ban is interpreted and enforced. Some say it may be an attempt by the new president - who comes from a hardline background - to demonstrate to his conservative supporters that he is upholding the values of Iran's Islamic Revolution by cracking down on corrupt Western values. Foreign films, particularly action and detective films, are shown on Iranian television and cinema, although they are already strictly censored for sexual content, alcohol usage and women wearing revealing clothing.
Self-censorship fear
The new ban could mean that state television, cinemas and arts festivals cut back on the number of foreign films they show. That would not prevent such films being seen. Iran has a thriving black market in foreign DVDs. And many Iranians watch satellite TV, despite the fact it is officially banned. Because the new ban does not apply to Iranian-made films, Iran's thriving film industry should theoretically be unaffected. But some analysts say it could cause nervousness and might tempt some Iranian directors to apply self-censorship for fear of closer scrutiny by the authorities. One film director told the BBC that he feared the vagueness of some of the terms included in the new ban could give a free hand to judges in Iran's conservative judiciary to interpret it as they wished.
An interview with Rakhshan Bani-Etemad, co-director of Gilaneh
3 October 2005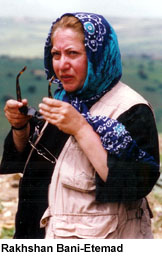 Joanne Laurier and David Walsh spoke to Rakhshan Bani-Etemad in Toronto
WSWS: What have been the long-term consequences of the Iran-Iraq war, economically, morally, psychologically?
Rakhshan Bani-Etemad: A combination of all them, mentally, culturally, and I think the immense impact of this destruction will reveal itself in the course of time.
WSWS: What is the worst consequence?
RBE: I think the worst consequence has been the destruction of national resources, financially, physically, and, most importantly, the death of many young people, either those who were killed or those who were damaged.
WSWS: Have there been many Iranian films about the war? Critical films?
RBE: There have been many critical films, but none precisely resemble Gilaneh. War veterans when they watched the film said that this is the only film they could really connect to and that has truly revealed their feelings.
Maybe the difference is that my film is not just about the war between Iran and Iraq, it was mainly a film about peace and that was my viewpoint.
WSWS: Why did you choose the countryside, instead of Tehran, as the home of the family?
RBE: I wanted it to be as remote as possible from the immediate reality of the war. The village in which Ismaeel lived was so far from the realities of the war, not even a gunshot was heard in that village during the war; but even 15 years after the war, you can still see the repercussions of the war in that village.
And I felt that this would be the perfect place to portray the loneliness of Ismaeel, the fact that he has been deserted and left behind. I thought using this beautiful landscape as a background would bring this isolation to the fore even more intensely.
During a year and a half I lived with the people in this village, I could observe their lives on a day-to-day basis, so I can say that I could sense what they were going through during this period.
And usually when I do research I don?t go and look for facts, because I already know the facts, and I know the general dimensions of a situation, what I do is go live with these families so I can put myself in their shoes, to be able to know what they are experiencing, or have experienced.
Usually what I do is that I grasp the realities of the society?of course I dramatize it, but in the process of dramatization I will try to make it as close to the documentary style as possible, so that it will reflect the reality intimately.
WSWS: Is there much government assistance for the veterans?
RBE: There is assistance, but, in my opinion, it is not at all enough.
This probably happens everywhere, but in Iran the veterans are more ignored than other places.
It is a very saddening experience when I invited one of the veterans to watch the film and he asked me which movie theater it was showing at. I asked him why he cared. Because, he said, there are very few movie theaters that have wheelchair access. I think this is a very basic issue for the veterans of the war, many of whom are quadriplegic or paralyzed. This is a basic right they should have. And this is a very small example, and it simply shows how they are denied basic rights.
WSWS: The first part of the film is set during the war, but it shows much more human solidarity. The second part, although set in peace, is much more isolated feeling, much more alienating. The film implies, whether it means to or not, that there has been a growth in alienation in Iranian society during those years.
RBE: My intention in the second part of the film was to show, above all, the amnesia that has been prevalent in the entire society, and the loneliness of people like Ismaeel. He is observing the outside world through these passers-by, who just pass him without even seeing him.
I always thought that if I showed Ismaeel in an urban setting I would not be able to portray him as a universal victim of war, he would be more depicted as a victim of the specific war between Iran and Iraq. But when I set him in that beautiful scenery, that village, in nature, I thought he could more of a universal figure. He could be a young American who goes to war and is a victim, he could be an Iraqi soldier, a Palestinian, an Israeli soldier, for that matter. Gilaneh, for the same reason, could be the universal mother figure, she could be an American, Palestinian or Iraqi mother. This is how I wanted to show my hatred for war, and my sorrow that we, in the twenty-first century, should be going through such horrific experiences.
WSWS: We are used to a certain style among Iranian directors' long takes, non-professional actors? your approach seems to be more emotional, more theatrical.
RBE: I think cinema is cinema. For me cinema has a definition based on which I try to portray my beliefs and thoughts. It is always the subject matter and the theme of the film that will determine the structure and technique, as well as the cast.
It happened in one film I used non-professional actors, but that depends on the film.
Having said that, using the cinema techniques, the logic of cinema, it?s my heart that leads me to make films, it must touch the hearts of the audience.
WSWS: What is the relationship between fiction and documentary in your work?
RBE: I feel they are closely interwoven, sometimes I find it hard to separate them. I can say that while I am doing the research and the shooting that is when the documentary part comes into the picture. Although I take advantage of all the cinematic and dramatic techniques, I put all my effort to make it as close as possible to the reality of the society. Maybe that's the reason why many people think that Gilaneh is played by a non-professional?despite all the directing, make-up, etc., there are still people in the audience who think that she is non-professional.
WSWS: Our Times begins as a film about your daughter and her friends campaigning for Khatami in the presidential election, then it changes course and becomes a film about an oppressed woman. It seems as though you had found a more tragic story, a more crucial story.
RBE: Exactly. There are many ways to look at the election. I chose to look at it from the point of view of youth and women. It was in the course of pursuing that this structure almost imposed itself on me, I decided to take a different direction.
It was a matter of luck.
WSWS: It was a matter of luck to meet her, but not to follow her situation. That was a moral and artistic choice. Are there special difficulties facing women directors in Iran?
RBE: It's still to speak about the new government, because we are unsure how they are going to deal with cultural issues yet. This transitional period is difficult, as we wait for the changes to make themselves felt.
I would say that women filmmakers don?t face any more problems than men filmmakers.
WSWS: What is your opinion of the present state of Iranian filmmaking?
RBE: The best way I can describe the current status of filmmaking in Iran: I would say that we as filmmakers in Iran are swimmers in a huge ocean who are struggling very hard to keep afloat. The independent filmmakers, that is. Because the commercial filmmakers are not facing very many difficulties, but the independent filmmakers, on the other hand, are the ones who have to struggle really hard, those who respect the essence of cinema and who respect thought.
There are financial hardships that they face and, naturally, a cultural side as well.
WSWS: Iranian filmmaking has had a significant impact on the world over the past 10 or 15 years. Do you have any thoughts on why this is the case?
RBE: One reason is that probably the international audience is curious to know about these countries like Iran, or other countries in the region, but, more importantly, is that the viewpoint of the Iranian filmmakers on issues is not simply individualistic, they try to put things in a broader perspective and look at human relationships in a different fashion.
WSWS: How did you become a filmmaker?
RBE: The fact that I became a filmmaker was not a matter of luck, nor was I forced to become a filmmaker. I started at a very young age. I was a teenager when I decided to study cinema and it is almost 32 years now since I took this path. During this time I have worked very, very hard in this field, and I would say that cinema is not my job or my career, it is my life.
WSWS: In the second part of the film the American invasion of Iraq is beginning' an illegal war, an imperialist war. There's a suggestion in the film that certain Iranians thought, 'Oh, Saddam Hussein is gone, good riddance, maybe it will be better.? I wonder if that mood existed, and if it still exists.
RBE: Yes, there was a minority who held that opinion. But I think if there is going to be a war against Iran by the US, those people would be the first to defend their country and turn against this war.
Because it's true that there are many problems in our country, but welcoming a foreign, occupying force into one's country is something that is absolutely unacceptable in our culture.
WSWS: In this controversy over Iran?s nuclear program, the US is preparing new provocations. The American authorities certainly have plans for a war against Iran, sooner or later.
RBE: I hope the US does not make that mistake again. Two years ago when the invasion of Iraq took place I was on my way to the States. While I was in the airport in Iran there was a 'shipment' of corpses of Iranian soldiers from the Iran-Iraq war who were arriving. When I arrived at an airport in Texas I saw a group of American soldiers who were heading in that direction. I couldn?t hold back my tears, because at that moment I wasn?t thinking whether these soldiers were American, or what their nationality was, because I could only imagine the dangers they were facing and the image of the dead bodies of the Iranian soldiers coming back to the country rushed into my head.
I can never understand why people living in the twenty-first century cannot find a civilized way of talking to each other, why can?t people find a better solution than waging wars against each other and killing each other like savages, like primates.
WSWS: My answer is that we don't yet have a rational social system.
RBE: I always wish that governments would let the people alone and simply deal with each other.
WSWS: The US government has the same policy for Americans and people all over the world, as we see in New Orleans. Their policy is war and the destruction of rights at home. Do you know about Cindy Sheehan? She's the mother of a dead soldier who started protesting outside Bush?s ranch.
RBE: Oh, yes, I know her! I hope that Gilaneh will be shown in the US. Because I think she speaks for many American mothers.
WSWS: May I ask which filmmakers have inspired you?
RBE: The fact is that I always have been inspired by society itself, there is not one filmmaker that I have been inspired by. It?s true that I have always been touched and inspired by filmmakers who deal with social issues, different films by different filmmakers, but my inspiration always comes from society itself.
See Also:
Toronto International Film Festival 2005?Part 3
Scars of war
[3 October 2005]