Heston suffers Alzheimer's signs



The veteran American actor, Charlton Heston, has announced that he is suffering from a condition consistent with Alzheimer's Disease.
________________________________
Stress Management(1)
Dr. Susan Lark
Breathing Exercise
Nest time you are stressed out - or feel stress coming on - try this deep abdominal breathing exercise:
1-Lie flat on your back with your knees pulled up. Keep your feel slightly apart. Try to breathe in and out through your nose,
2- Inhale deeply. As you breathe in, allow your stomach to relax so that the air flows into your abdomen. Your stomach should balloon out as you breathe in. Visualize your lungs filling with air as your chest swells out.
3. Imagine that the air you inhale is filling your body with energy.
4-Exhale deeply. As you breathe out, let your stomach and chest collapse. Imagine the air being pushed out, first from your abdomen and then from your lungs.
5. Imagine that the air you exhale is carrying away fatigue and concerns.
6. Repeat the process for three to five minutes, keeping your attention on your breath.
________________________________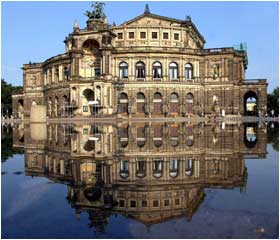 Efforts to save historic center of German city Dresden abandoned as flood water levels reach new heights
-----------------------------------------------------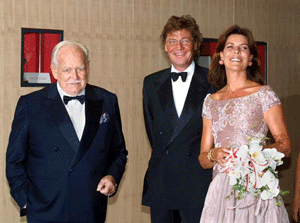 Princess Caroline, accompanied by her husband Prince Ernst of Hanover, joined her father, Prince Rainier, in hosting the sparkling event of Red Cross.

________________________________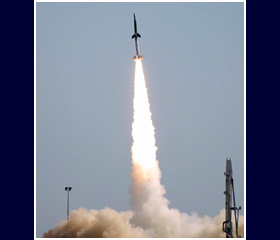 Tests in Australia on revolutionary jet engine which can travel at eight times the speed of sound and would reduce Sydney to London flying time to two hours
________________________________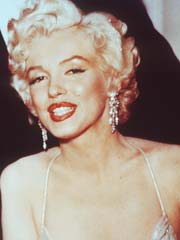 30 JULY 2002
A London auction house is holding an auction of memorabilia belonging to the late Marilyn Monroe, as a tribute to the screen goddess in the run-up to the 40th anniversary of her death.

________________________________
Stress Management (2)
Gardening
Not only does gardening offer you a unique opportunity to unwind and connect with nature, it has powerful physical benefits as well! It helps to improve muscle strengthen and endurance, shape arms and shoulders, tighten the legs, hips, and buttocks, and even burn calories! In fact, just thirty minutes of gardening can burn 150 to 200 calories.
________________________________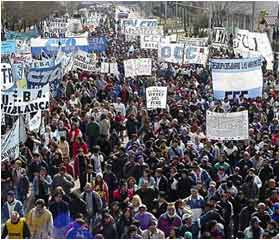 Demonstrators in Argentina complete the final day of four-day march against hunger
and poverty
________________________________

Royal Wedding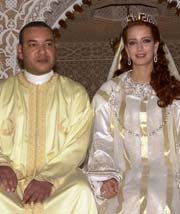 King Mohammad VI married 24-year-old computer engineer Lalla Salma Bennani in March, but lavish public festivities to honour the couple were held this past weekend after being delayed due to unrest in the Middle East.
________________________________
Stress Management (3)
Stress-Erasing Visualization
1-Sit or lie in a comfortable position; breathe deeply
2-Visualize a situation, a person, or even a belief that is making you stressed or overwhelmed. It might be a messy house that you have to clean or an upsetting situation with your child or spouse. Perhaps it's a deadline for a project at work, and you're running behind.
3- Get in touch with where and how you see this stressful picture. Is it below you, to the side, or in from of you? How does it look? Is the image before you big or little, dark or light? Does it have a specific color?
4. Now imagine that a large blackboard eraser has floated into your hand. Actually feel and see the eraser in your hand. Take the eraser and begin to rub it over your stressful picture. As the eraser rubs out the stressful picture, watch that picture fade, shrink, and finally disappear.
5. With the stressful picture gone, turn your attention to your breathing. Inhale and exhale slowly and deeply.
6. Now visualize a peaceful scene, one that feels pleasant and nurturing. It might be a quiet beach or a green pasture. See yourself in this lovely, quiet, tranquil place. It is a place of renewal and healing for your. Stay in this place for several minutes.
7. Open your eyes, as you continue to breathe slowly and deeply. You feel refreshed and renewed.
-----------------------------------------------------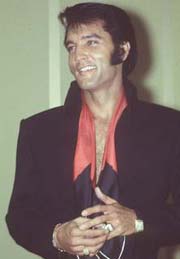 13 AUGUST 2002
The huge appeal of Elvis shows no signs of flagging, with 'the King' topping the Forbes "Top-Earning Dead Celebrity" list for the second year running.
Elvis raked in a whopping $37 million in the last year, including $4 million garnered from this year's remix of his 1968 hit A Little Less Conversation. The next-highest earner was the late Peanuts creator Charles Schulz, whose estate brought in $28 million courtesy of the ever-popular Charlie Brown and the gang.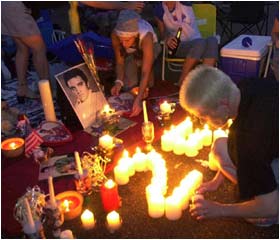 Elvis fans hold a candlelight vigil outside Graceland to pay tribute to the King on the 25th anniversary of his death.
________________________________
Stress Management (4)
Yoga
Yoga is a wonderful practice for women. Not only does it calm you, it also gently stretches all your muscles, builds strong bones and balance, and encourages you to breathe deeply.
there are many different kinds of yoga, including power, hatha, astanga, and yoga dipika. Like Pilates, I recommend taking several classes before starting any at-home program. Otherwise, you can use a book or video, appropriate for your ability level, to do the workouts at home.
________________________________
Remembering Diana 5 years after her death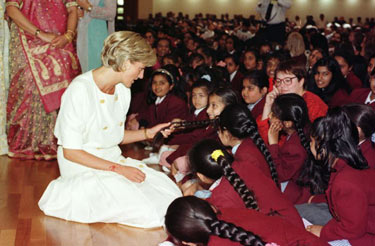 In the course of her short life Diana was to have a profound effect on many people whose lives she crossed, but perhaps most especially on those closest to her. Probably Di's greatest legacy – and surely the one she would have been most proud of – are her sons.

Compassion for those less fortunate than themselves was something the boys learned at Diana's knee. Harry and William accompanied their mother on her regular visits to the homeless and sick. Nor was her common touch lost on the boys, who she taught to appreciate the responsibilities that come with their privileged status. Today, both sons are conscientious, pleasant, active and immensely popular young men who are equally at ease undertaking official duties as chatting with the crowds who always turn out to catch a glimpse of them.

"My father always taught me to treat everyone as an equal. I always have and I am sure that Harry and William are the same"
Princess Diana, in an interview with French newspaper Le Monde, 1997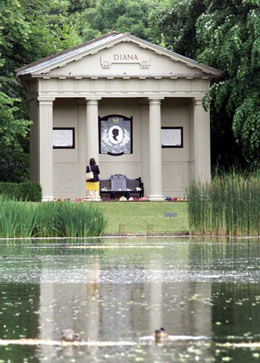 ________________________________
Parents of chauffeur in Diana's crash demand independent blood test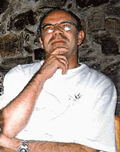 The parents of Henri Paul, the chauffeur driving the car in which princess Diana was killed five years ago, are demanding a DNA test on a blood sample of their son taken on the night of the crash. The chauffeur was found to be drunk at the wheel when the accident, which also killed her companion Dodi Fayed, took place on August 31, 1997.

In what is understood to be their first interview, Henri's parents told BBC Radio 4 they don't believe the blood sample was their son's. They are now taking legal action to force the French authorities to hand over the specimen in order that an independent test can be done.

Mr and Mrs Paul refuse to believe their son was intoxicated, and maintain the sample in question was taken from one of dozens of bodies held in the Paris morgue that night. "We want to know the truth," says Giselle Paul. "We're certain that our son was not a drunk." The couple also claim that the high levels of carbon monoxide in the sample were sufficient to incapacitate someone, indicating that it could not have been his blood.

The French authorities have refused to release the sample.

Mr and Mrs Paul say they are "eaten up" by the uncertainty and accusations which surrounded their son, and that they will accept the results if an independent test proves the blood really was Henri's.

Liberal Democrat MP Norman Baker is supporting the couple's request, saying that although the conspiracy theory is extremely unlikely, not having a an independent blood test done will "add to cover-up allegations".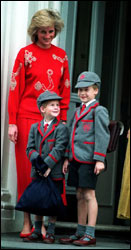 designer Kathryn Gustafson has beaten off the competition to design a £3 million water memorial in memory of Diana, Princess of Wales. The decision was announced by British Culture Secretary Tessa Jowell on Wednesday.

Miss Gustafson's design, described as "restrained and elegant", is based on a 50 by 80 metre oval ring around which water will flow using the contours of the site next to the Serpentine in Hyde Park, London. Work on the design will begin almost immediately, and the "ring of water" is expected to be in place by the sixth anniversary of Diana's death in August 2003.

Diana's sons, Princes William and Harry, said in a statement: "We are glad that a decision has been taken on the design of the commemorative fountain to our mother and we are grateful to Rosa Monckton and the committee for all their hard work."

Miss Gustafson and her business partner, London architect Neil Porter, describe the site as offering "serenity, a time and place to reflect".

"The ability to affect those with whom one comes into contact, while being affected by those around one – these were both attributes associated with Princess Diana," said the designer in a statement. "We have endeavored to create a water feature that can be associated with these qualities."

The memorial involves water pouring into the stone ring from the top of a rise near Serpentine Bridge, down channels along each side, and into a hollowed dish at the bottom. One route forms a fast-flowing torrent pouring over a cascade, while the other flows into a scooped out area which conveys the water onto the slower incline.

The water feature is intended to be shallow enough for children to paddle and play in. At night, the site, which is to be planted with plants and trees, will be floodlit.

Culture Secretary Tessa Jowell was forced to step in to make the final decision earlier this month, after a committee of eight, chaired by Diana's friend Rosa Monckton, which was set up to oversee the project became deadlocked over the final shortlist of two. In the end Miss Gustafson triumphed over Bombay-based designer Anish Kapoor's 16-foot dome of water.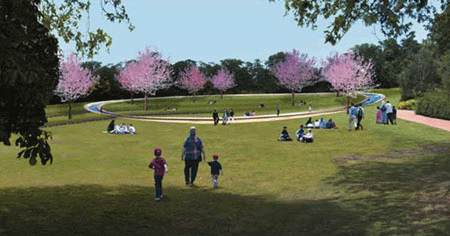 --------------------------------------------------------------------------------------------------------------------------------