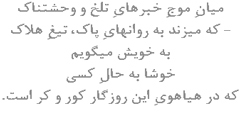 Please sign the petition to save our historical sites
http://www.petitiononline.com/ai8t2828/petition.html
---
Empress Farah Pahlavi, Receives the Anne Morrow Lindbergh Grace and Distinction Award 2005

Report For Rozaneh By Darius KADIVAR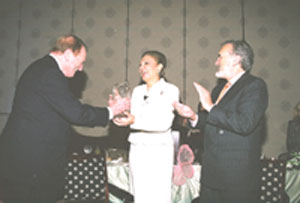 ---
An interview with Hamed Nikpay, the brilliant young Iranian Vocalist, Multi-instrumentalist, and Song Writer
Interview by: Shirin Tabibzadeh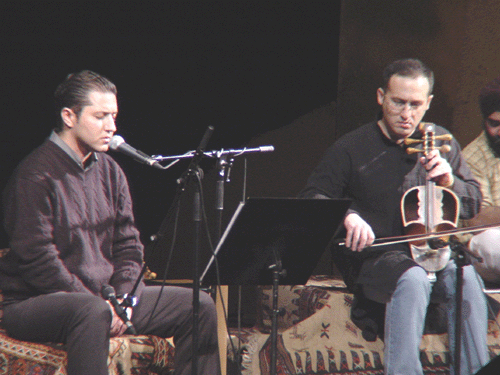 Hamed on the left
---
Iranian Poet, Rumi to Be Center Stage in Paris Week of Foreign Cultures
Sent by: Darius Kadivar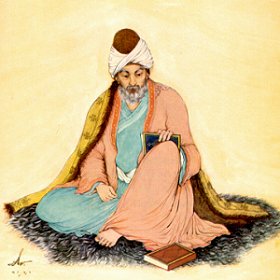 Iran is one of the countries taking an active part in events foreseen for Paris week of foreign cultures from 26 September to 2 October.
The week is organized by the forum of foreign cultural institutes in Paris (FICEP), bringing together some 38 cultural centers and institutes. "Etrangement Proche" (strangely close) is the theme of this year's event, which will be its 4th edition held.
Iran takes part in the event with two programs. The first program which will start on 27 September consists of an exhibition of 72 pictures taken during the recent Iran's presidential election campaign, and an exhibition of media, Iranian cultural attach' in Paris, Hojjatollah Ayubi, told CHN.
Another program is holding Rumi day in Iran's cultural center in Paris. An exhibition of paintings about Rumi by a French painter, seminars on Iranian culture, and a photo exhibition with the subject of the world-famous poet, are parts of the programs foreseen for Rumi day.
Jalal ad-Din Mohammad Rumi, also known as Mawlana (1207-1273 CE), is a Persian poet famous all around the world for his mystic sufi words, focused on unity, and the longing to reunite with the primal root. His major work Masnavi Manavi is still a favorite among not only Iranians but many people around the world, even becoming a best seller in the US.

This week's programs coincide with another program from Iran in Palais de la Decouverte of Paris called "Iran, from Sky to the Earth" with an exhibition of astronomy pictures, conferences on the situation of science in Iran, video arts, and slide shows, and an exhibition of publications on the subject of astronomy. The festival will be opened on 27 September 2005.
According to Ayubi, Iran's cultural center in Paris is one of the most active of the city. Some 200 cultural programs held during last year, has helped create a nice cultural image of Iran among the Parisians,? he added.
---
Kings and legends of ancient Persia
By: Souren Melikian
International Herald Tribune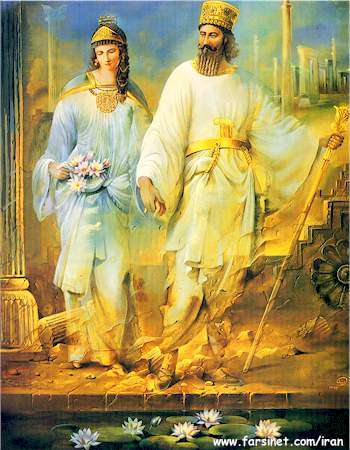 LONDON - It was a great idea to devote an exhibition to the first classical age of one of the three oldest cultures in the world, Iran. "Forgotten Empire: The World of Ancient Persia," at the British Museum, focuses on the Achaemenid period (557-333 B.C.). It should not be missed, but it is marred by curious flaws.
---

By: Dariush Homayoun

---
PRISONERS OF CONSCIENCE : AKBAR GANJI a HERO SIMILAR TO YVES MONTAND PORTRAYAL IN COSTA GAVRAS' FILM « THE CONFESSION »
By: Darius Kadivar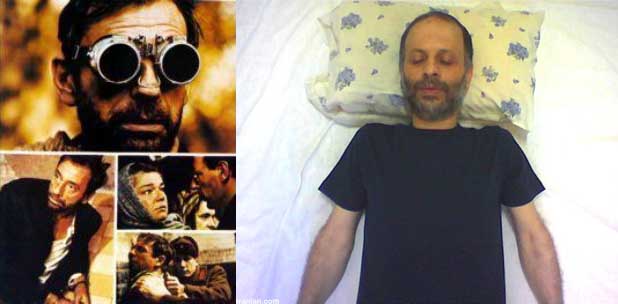 Akbar Ganji's predicament in the prison cell's of the Islamic Republic of Iran has caught worldwide attention as his health has deteriorated after more than 60 days of a hunger strike which may well lead to his death.
---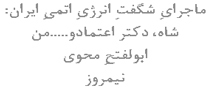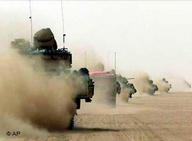 ---

---
Memoirs of a Career Diplomat in the service of the Iranian Foreign Office
By: H Hakimi

The greatest gift to our future is a connection to our past.
There should be no contention in the face of animosity
---
Exclusive Interview of HIM Shahbanou Farah of Iran by French Magazine Point De Vue Images Du Monde
Translated by: Darius Kadivar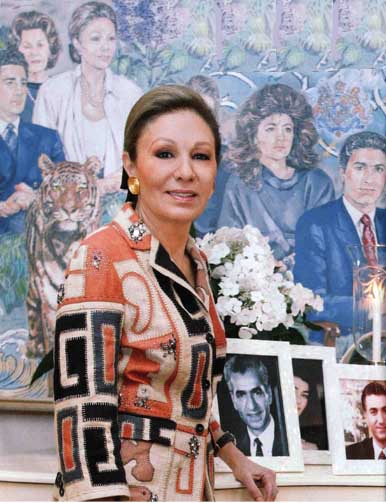 « I carry Iran within me as a woman her child » - Shahbanou Farah Pahlavi
Ever Since her exile and the death of her husband the Shah of Iran, the life of Empress Farah could have been a succession of tragedies. « There are moments of great joy », confesses the Empress to our reporters surrounded by her family in the outskirts of Washington.

Introducing Dr. Kaveh Farrokh's recently published book
Sassanian Elite Cavalry: AD 224-642 AD (Elite 110)
Review By: Dr. David Khoupenia


The Sassanians are one of history's most enigmatic dynasties. Dr. Kaveh Farrokh has written the first book to be ever written exclusively about the Savaran (elite knights) of Sassanian Persia. Despite very little "press coverage", these Persian knights inflicted upon Rome, some of her most desperate defeats.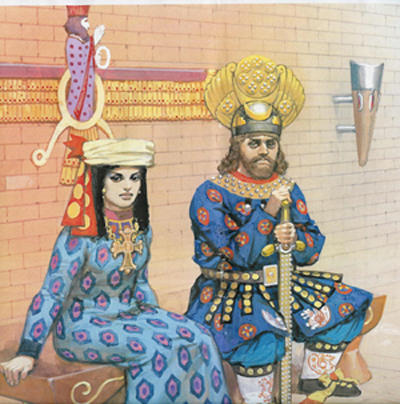 ---
Bridge across the Persian gulf
Richard Holledge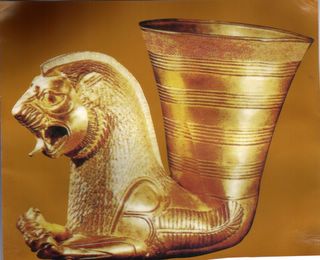 The World of Ancient Persia
is at the British Museum, London WC1, from September 9 until
January 8
Next month another team of workmen will descend on Iran's National Archeological Museum in Tehran to dismantle an astonishing number of works of antiquity and take them to the British Museum for the biggest exhibition of Persian art yet assembled outside Iran. And, after much negotiation, it has been agreed that the great limestone statue of Darius, headless but dramatic and standing proudly in the museum, will be taking centre stage among hitherto unseen items of jewellery, gold and silver, rare artefacts and dazzlingly precise reliefs from the Achaemenid era, which lasted from about 550BC to 330BC.
---
Iranica Institute : Iranian Festivals
Festival of Mehregan
M. Price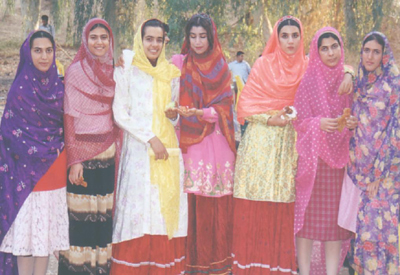 The prophet, Zoroaster created many feasts and celebrations to pay homage to many deities and yazata (Eyzads) who symbolized all forces beneficial to humans. In addition to the ?Gahambars? dedicated to Ahura Mazda and the six holy immortals, there are other important festivals devoted to the major Eyzads such as Mehr, at Mehregan and Tiri at Tiragan.
---
Introducing The Wine of Wisdom: A brand new biography of Omar Khayyam, the author of the Rubaiyyat
Oneworld Publications are delighted to announce the publication of The Wine of Wisdom, a brand new biography of Omar Khayyam, the author of the Rubaiyyat.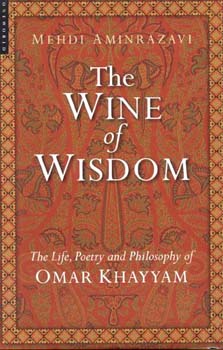 ---
THE PHILOSOPHICAL POETRY OF NASIR KHUSRAW
Conference: September 17-18, London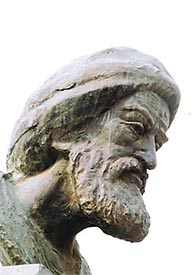 For the past thousand years, Nasir Khusraw has ranked as a leading poet and intellectual in the Persian-speaking world. His verses appear in every major anthology of Persian poetry compiled since his death in 1077 CE, and, a century ago, were required material for an MA examination in India. Today, both his prose and his poetry are studied by schoolchildren in Iran and Tajikistan.

History of the Kurds
From Wikipedia, the free encyclopedia.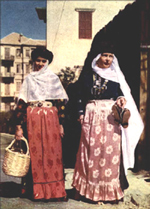 ---
Iran's Zoroastrian community fights to keep traditions alive
Sent by: ShAhin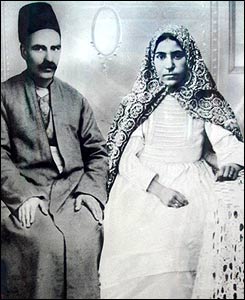 Zoroastrianism is one of the oldest but perhaps most misunderstood religions still practised today.Its spiritual doctrines on heaven, hell and resurrection heavily influenced Islam and Christianity. But emigration, conversion to Islam and centuries of oppression mean their numbers in Iran have dwindled to around 45,000.
---
---
Googoosh in LA, as beautiful as ever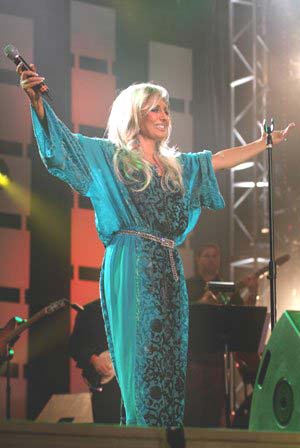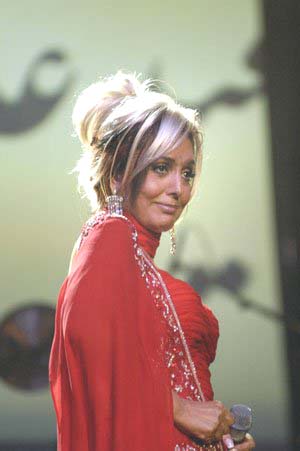 ---
The World of Cinema
Kiarostami's latest project, "Beautiful Woman, Moon, Wine"
Aug 22, 2005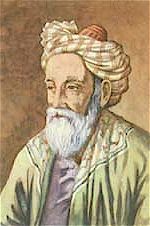 Kiarostami plan to film life of Iranian poet and mathematician 'Khayyam'
Veteran Iranian film director Abbas Kiarostami plans to make a film on the life and works of great Iranian poet and mathematician Hakim Omar Khayyam Neishabouri in collaboration with Italian director, Ermano Ulamy. Kiarostami further told that he will begin shooting the film about Khayyam called "Beautiful Woman, Moon, Wine" in the coming weeks. The film will be semi-narrative and semi-documentary, he noted.
Kiarostami will take part in the Italian Ravello Cultural Festival, which will also be attended by other Iranian writers and artists including Daryoush Shaygan, Daryoush Talaei and Azar Nafisi. This year, Iran is the guest at this year's Ravello Cultural Festival to be held in Naples, some 300 kilometers from Rome. Kiarostami's film "Ticket" will be screened in the event. The festival is held in June, August and September each year in southern Naples. Iranian writers will take part in the festival's program "Tea With Writer".
http://www.iranian.ws/iran_news/publish/article_9101.shtml
---
More on cinema: News on the Venice Film Festival and more....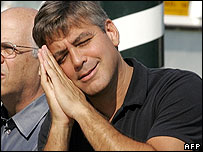 ---
Paramount Plans Oliver Stone Film On Sept. 11 Attacks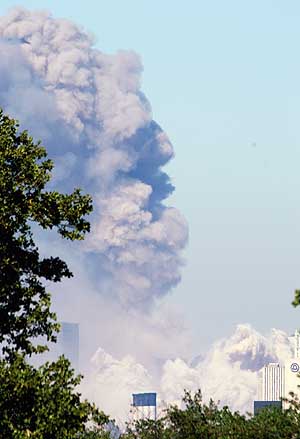 Michael Pena To Join Nicolas Cage In Oliver Stone's 9/11 Film
Interview of Actors and Director of The Keeper (HPR)
KAVOSHGARAN AKA THE PERSUADERS REMAKE SOON
and more.......................
---
THE FIRST IRANIAN ACTOR & ACTRESS WHO APPEARED IN FIRST IRANIAN SOUND MOVIE
Manouchehr Saadat Noury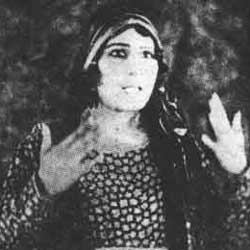 The evidences indicate that Muzzafar-e-Din Shah, the fifth Shah of the Qajar dynasty, during his visit to Paris in 1900 saw moving pictures, liked them, and ordered Ebrahim Khan Akasbashi (EKA), his official photographer, to purchase motion picture equipments. It is documented that the first pioneer of the era of film making in Iran is EKA who filmed the ritual activities, such as various royal and religious ceremonies, which were mostly screened in the royal palaces. And the screenings were not carried out equally for both sexes.

Sent by: Amil Imani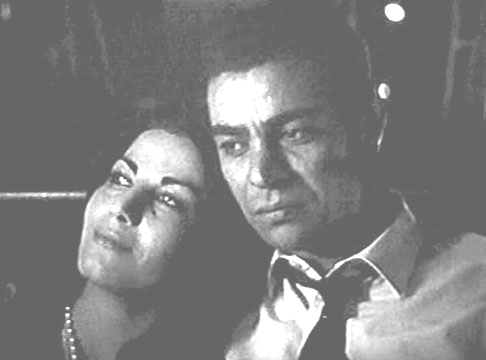 Copyright © Shirin Tabibzadeh, Cupertino, 2000 -2005
Rozanehmagazine is not responsible for the opinion expressed throughout its pages
and/or the content of the Sites to which it is linked.
ANTI-AMERICANISM BY NOBEL
by Amir Taheri

Who do you think chooses the winner of the Nobel Prize for literature? You might say: the Swedish Academy or, at least, a group of literary experts in Stockholm.
Mullahs to provide tours on how to flood "Pasargadae"
Oct 14, 2005
Iranian.ws

The Tour leaders' Association of Iran is planning to hold a tour for a team of world dam experts to Fars province to visit the Sivand Dam and Pasargadae cultural heritage site presumably in November.

Dan Plesch evaluates the evidence pointing towards a new conflict in the Middle East
Guardian

The Sunday Telegraph warned last weekend that the UN had a last chance to avert war with Iran and, at a meeting in London last week, the US ambassador to the UN, John Bolton, expressed his regret that any failure by the UN security council to deal with Iran would damage the security council's relevance, implying that the US would solve the problem on its own.

Now we know the truth about Iran, we must act
By Con Coughlin
(Filed: 09/10/2005)
It was not the outcome the Foreign Office had been planning. When it was announced early last week that a senior British diplomat in Baghdad was flying back to London to give a briefing on Iraq's constitutional referendum, .....

AN ADVENTURE THAT CAN BACKFIRE
by Amir Taheri
Arab News
October 8, 2005

Having secured most key positions in the past few months, the new generation of Iran's Islamic revolutionaries is now invited to prepare for playing "chicken" with the United States.

Iran's Stocks Plunge After Vote for U.N. Review of Nuclear Program
By NAZILA FATHI


TEHRAN, Oct. 8 - Iran's government and Parliament held emergency meetings this week on the country's plummeting stock market, where prices have declined nearly 30 percent since Sept. 24. The decline began after the International Atomic Energy Agency passed a resolution referring Iran to the United Nations Security Council for violating its nuclear obligations.

ARE ARABS ANTI-AMERICAN?
by Amir Taheri
New York Post

September 30, 2005 -- PRESIDENT Bush's "image queen," Karen Hughes, is on a tour of Arab countries, where conventional wisdom claims that anti-Americanism is se.....

Toppling Tehran

Amir Taheri
Last month Iran's new President Mahmoud Ahmadinejad presented his government's "medium- and long-term strategy" in the form of a 6,000-word document submitted to the Islamic Majlis (parliament) in Tehran.

Former Student Warns of Islamic Republic's Plan

By: Amil Imani

Ali was a student at the University of Tehran. He was one of the students who was brutally attacked by the Ansar-i Hezbullah, the militia forces of the Islamic Republic, during the attack of storming of a dormitory on July 9th of 1999. The attack sent shock waves around the country and for six consecutive days, brought the Islamic regime to it's knees.

Human Rights Abuses Inside the Mojahedin Khalq Camps
Sent by: Banafsheh Zand-Bonazzi

The Mojahedin Khalq Organization (MKO) is an armed Iranian opposition group that was formed in 1965. An urban guerrilla group fighting against the government of Mohammad Reza Pahlavi, it was an active participant in the anti-monarchy struggle that resulted in the 1979 Iranian revolution.
To know more about Mojahedin go to this link

IS IRAN PREPARING FOR A US WAR?

by Amir Taheri

Incredible though it may sound, there are signs that Tehran may be preparing for a military confrontation with the United States and has convinced itself that it could win.

A Note on the terms "Iran" and "Persia"

By Pejman Akbarzadeh (Member of Artists Without Frontiers)
There has been much debate as to what to call Iran in common usage of the English language. The two possible names are "Iran" and "Persia"; their adjectives being "Iranian" and "Persian", respectively.

By: Amil Imani
The aim of this letter is to address the future generation as well as the current Iranian youth. The time to keep silence has passed and the time to speak of the truth has begun....

Press Release
SPECIAL RAPPORTEUR ON FREEDOM OF
EXPRESSION CONCERNED OVER SITUATION
OF IRANIAN JOURNALIST



VOA's interview with Prince Reza Pahlavi
Transcript by: Ramin Parham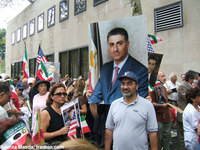 IRAN SAFER WITHOUT NUCLEAR WEAPONS
By; Amir Taheri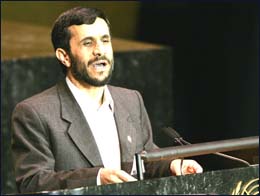 At a recent Friday prayer session in a mosque in London the "imam" delivering the sermon went through a list of things for which the faithful were invited to pray. There were the absolute musts, notably Palestine, along with optionals such as world peace and harmony.

Shirin Neshat to President Bush: Keep Ahmadinejad and the IRI Out of America

Pakistan and Israel Deal Iran a Blow
September 03, 2005
Asia Times
Safa Haeri
The meeting on Thursday between the foreign ministers of Israel and Pakistan in Istanbul is a huge success for Israel's diplomacy and Prime Minister Ariel Sharon, and, in the short term, a setback for Iran.

US forces should take a lesson from the Persian kings
Simon Tisdall

The Guardian
Present-day US fears about an Iranian-dominated super-state embracing southern Iraq and the Gulf have a basis in historical fact, according to an exhibition charting the exploits of Cyrus the Great, .....

Media and politicians start Chirac obituaries

By Craig S. Smith The New York Times

PARIS President Jacques Chirac is in the hospital recovering from what doctors describe as a minor condition affecting his sight, but the French are already writing his political epitaph.


Reza Bayegan
Akbar Ganji should go free, but what he's advocating has long been thrown out of currency

The Politics of Honor in the Middle East

The Jerusalem Post
Gerald Steinberg
In a recent column on Iran's attempts to acquire nuclear weapons, Rami Khouri advised the US government and the International Atomic Energy Agency to avoid insulting Iran or impinging on its honor. ......


Foreign Affairs
Gregory Gause III
The Bush administration contends that the push for democracy in the Muslim world will improve U.S. security. .....