Argentina Seeks Arrest of Rafsanjani for 1994 Bombing

ThreatsWatch.Org
Steve Schippert

Manhoos!
In a bold move, Argentinean prosecutors have requested Argentine and international arrest warrants for former Iranian president Hashemi Rafsanjani, former intelligence chief, Ali Fallahijan, and former Foreign Minister Ali Ar Velayati as well as several leaders of Iran's Islamic Revolutionary Guard Corps.

Text of Original Draft Sanctions Resolution on Iran
The following is the original draft resolution prepared by Britain, France and Germany calling for economic and diplomatic sanctions against Iran for its refusal to suspend uranium enrichment activities. The draft was circulated to China and Russia on Tuesday and obtained by Kyodo News on Thursday.



US General: Strikes on Iran possible by 2007

US Air Force General reveals details of possible US aerial offensive against Iran should diplomacy fail to solve dispute over Tehran's nuclear ambition; says 'doing it alone' is not an option for Israel


Stand and Fight, or Cut and Run: You Decide

By: Amil Imani
Mid-term elections are just around the corner. Polls show that many Americans are unhappy with the Republicans and are likely to vote for Democrats. Fine and dandy. This is America where the voter is king. And when one is king, he needs to be a wise king.

The Mullahs' Massacre on the Road to Qom
By: Michael Ledeen
News filtered out of Iran this Sunday of demonstrations protesting the arrest of supporters of Ayatollah Mohammad Kazemeini Boroujerdi, an Iranian cleric fighting against the "Political Religion" that has dominated his country since Khomeini.

By: Amil Imani
Pravda Ru
The dictionary defines religion as, "The expression of man's belief and reverence for a superhuman power recognized as the creator and governor of the universe."

On the Edge of the Precipice
Reza Bayegan
A while ago, commenting on the wisdom of the restoration of the monarchy, Abolhasan Banisadr, the exiled ex-President of the Islamic Republic, declared that Iranians do not want to return to their old vomit. I believe a great many Iranians including myself share with him a similar repugnance towards the revisiting of old disgorgements.

Global Poll Finds Iran Viewed Negatively
September 21, 2006

A major BBC World Service poll exploring how people in 33 countries view various countries found not a single country where a majority has a positive view of Iran's role in the world (with the exception of Iranians themselves

By: Amil Imani
Pope Benedict XVI in his speech of September 12 at the University of Regensburg, Germany, perhaps unintentionally provided the Muslims with a golden opportunity: the opportunity to prove to all enemies of Islam that Muhammad indeed gave the world magnificent new teachings.

Professor Daniel M. Zucker - 9/17/2006
For the past twenty-seven years, we in the West, especially in the United States, have been on the receiving end of a very, very sophisticated campaign of disinformation dished out by the Islamic Republic of Iran's Ministry of Intelligence and Security (MOIS), or in Farsi – Vezarat-e Ettela'at va Amniat-e Keshvar (VEVAK).


Iran May Fall Victim to Law of Unintended Consequences

"We are putting up the sandbags and erecting the barbed wire fences," says Dahbashi. "We expect the siege to start at any moment." .......

End Tehran's free ride
Danielle Pletka
Iran has conducted its recent diplomacy with extraordinary skill and astuteness. Supreme Leader Ali Khamenei and President Mahmoud Ahmadinezhad may live in their own bizarre parallel universe in which terror, weapons proliferation and tyranny are acceptable norms.

Arab and Iranian Reaction to 9/11 Five Years Later



Reza Bayegan
BBC news reported on August 30 that Ramin Jahanbegloo, Iranian writer and university lecturer had been released from prison.

Marg-e Valiolah-e Faiz-e Mahdavi
We should not pass by the blood of our innocent children, no matter what group they belong to, we should not!


Bush Brands Iran Leaders a 'Tyrants'
September 05, 2006
Agence France Presse


US President George W. Bush branded Iran's president a tyrant and compared leaders in Tehran to Al-Qaeda terrorists who cannot be allowed to acquire nuclear weapons.

Great News: Ramin Jahanbegloo is free

ROMNEY DENOUNCES KHATAMI VISIT TO HARVARD

Declines to provide escort, or offer state support for trip
Governor Mitt Romney today ordered all Massachusetts state government agencies to decline support, if asked, for former Iranian President Mohammed Khatami's September 10 visit to the Boston area, where he is scheduled to speak at Harvard University .

Khatami's Academic Enablers
Joseph Puder
Harvard's Kennedy School of Government welcomed former Iranian President Muhammad Khatami last week. The current Iranian government led by its anti-Semitic, Holocaust-denying president, Mahmoud Ahmadinejad, has sent Khatami on a "charm offensive" to neutralize America's resolve to seek sanctions against Iran.


Welcome to the Land of the Great Satan, Smiling Mullah Khatami
By: Amil Imani
Great news! Great news! The deadly confrontation between the U.S. and the Islamic Republic of Iran is about to become history. The dove of peace is here in the person of the Smiling Mullah Khatami. Just look at his serene face with and ever-present reassuring smile. It makes you forget all your troubles, doesn't it?

Ghomeishi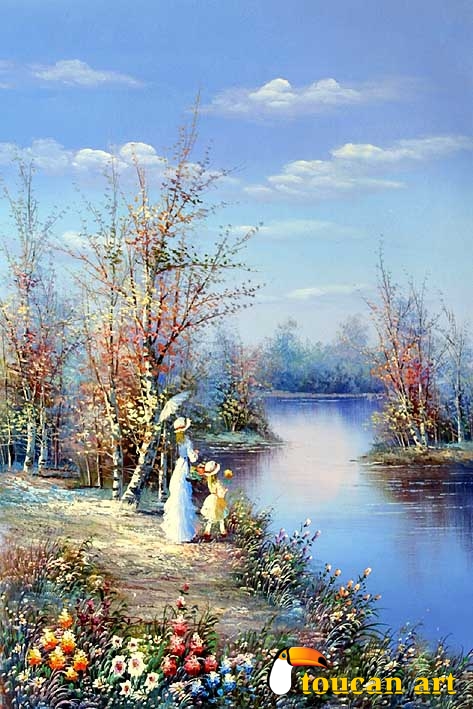 Britain 'is now biggest security threat to US'
By: Francis Harris in Washington

Britain now presents a greater security threat to the United States than Iran or Iraq, an American magazine said yesterday.

by: Mehdi Ghasemi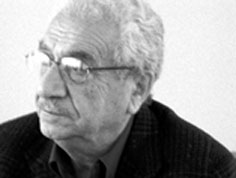 Enzevaay-e Hezbolah dar Lobnan
By: Dr. Shahin Fatemi


HEZBOLLAH DIDN'T WIN
by Amir Taheri
Wall Street Journal
August 25, 2006

The way much of the Western media tells the story, Hezbollah won a great victory against Israel and the U.S., healed the Sunni-Shiite rift, and boosted the Iranian mullahs' claim to leadership of the Muslim world.