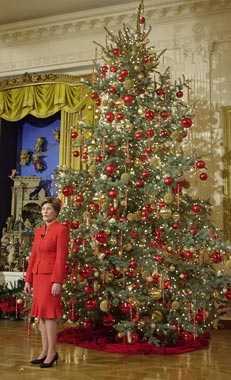 America's Fist Family Kicks Off The Holiday Season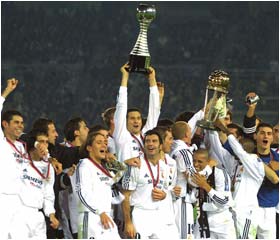 Real Madrid
become World Club champions after defeating Olimpia of Paraguay 2-0 in Tokyo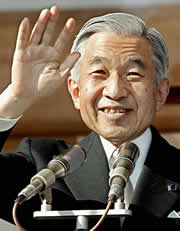 Japan's Emperor Akihito is scheduled to undergo surgery for prostate cancer after being diagnosed with the disease last week, an Imperial Household spokesperson revealed on Saturday.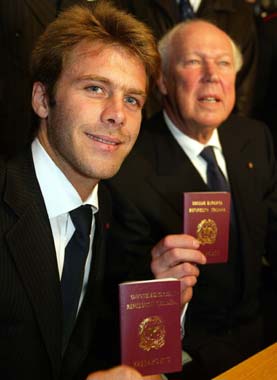 The son of Italy's last king set foot on Italian soil for the first time in his adult life today, saying "I cannot find words to express my feelings."

Victor Emmanuel of Savoy, who left Italy when he was nine years old, flew into Rome's Ciampino airport on a surprise lightning visit made possible by the lifting earlier this year of a post-war ban on male members of the former royal family returning to their homeland.

The family was exiled in 1946 for collaborating with Mussolini's fascist regime. One of the conditions of the lifting of the ban was that the former royals swear loyalty to the Italian republic. There was, then, some criticism of the fact that Victor Emmanuel chose to seek an audience with the Pope on his first visit rather than a meeting with the Italian president.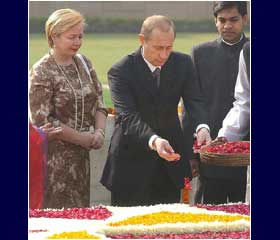 Vladimir Putin
sprinkles rose petals over Mahatama Gandhi memorial
in New Delhi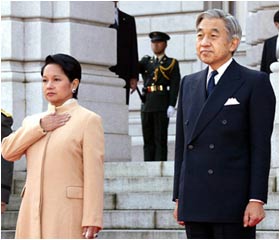 Philippines President
Gloria Arroyo
joins Japan's
Emperor Akihito
as she arrives in Tokyo for four-day state visit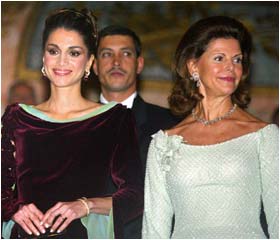 Queen Rania of Jordan
and
Queen Silvia of Sweden
arrive for the Children's Foundation Gala at the
Chateau de Versailles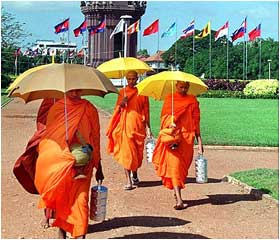 Monks arrive in Cambodia for the World Buddhist Summit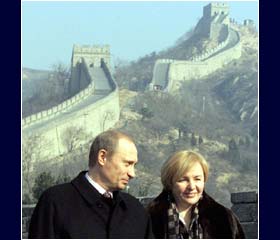 Vladimir Putin
and his wife in China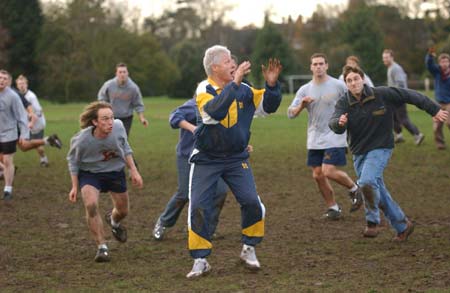 Bill Clinton Throws himself into American Football Game at Oxford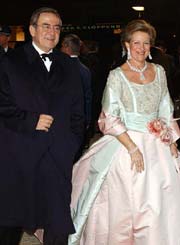 More than 25 years after the Greek monarchy was abolished, a European court has ordered the country to pay former King Constantine II and his family £8.9 million for properties seized by the government.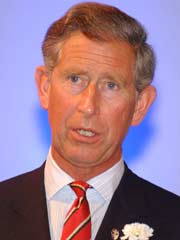 The Royal Family has responded strongly to accusations that it meddled in the trials of butlers Paul Burrell and Harold Brown. Prince Charles' private secretary Sir Michael Peat said that the Royals were never consulted about the details of the case against Mr Burrell, Princess Diana's butler, and rejected claims that the police were kept in the dark over gifts given to him.