Famous Women of the


Bloody Mary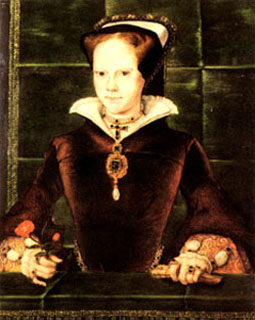 Mary Tudor, or Mary I of England, was a
fascinating woman. As the daughter of Henry
VIII, she saw much in her relatively short life.
Henry's first wife, Catherine of Aragon, gave birth
to the Princess Mary in 1516; she was heir to the
throne of England. However, Mary was declared
illegitimate when Henry divorced her mother in
1532 to marry Anne Boleyn, mother of Elizabeth
I. She watched her father treat her mother as a
whore, make a mockery of her beloved church,
and virtually slap her and her mother in the face
for all of England to see.

Mary is remembered for the hundreds of
Protestants she murdered in the name of Catholicism. This is how she got her nickname "Bloody Mary." But the real Mary was slightly different than what she is known for; she was indeed a woman embittered by a lifetime of misery, stolen birthrights, false pregnancies, and broken hearts.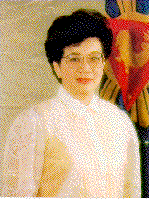 Corazon Aquino
Former President of the Philippines


President of the Republic of the Philippines since February 25, 1986, Corazon Cojuangco Aquino, has experienced praise and faced adversity with courage and directness.

Two and one half years after her husband's assassination on August 21, 1983, this politically inexperienced homemaker and mother of four daughters and one son, took the reins of one of the world's most volatile nations. What is even more impressive, she has maintained her power and fortitude despite several attempts to take away her leadership.

Cory Aquino received her education at the Assumption Convent in the Philippines,
Ravenhill Academy in Philadelphia, Notre Dame Convent School in New York, College of Mount Saint Vincent in New York and Far Eastern University in the Philippines.

Her honorary degrees include Doctor of Humane Letters, College of Mount Saint Vincent (NY), Ateneo de Manila University and Xavier University (Philippines), Doctor of Laws from University of the Philippines, and Honoris Causa, Boston University, Fordham University, Waseda University (Tokyo), Eastern University and University of Santo Tomas (Manila), as well as Doctor of Humanities, Stonehill College in Massachusetts.

President Aquino's awards and distinctions are numerous, some include: Woman of the Year, Time magazine, the Eleanor Roosevelt Human Rights Award, the United Nations Silver Medal, and the Canadian International Prize for Freedom.