Iran may have a chance to warm relations with the United States through art!
---

Articles:


Zartosht & Zoroastrianism, Seasonal Calendar
In the ancient Iran (Persia), there was a special name for every day of the month. Today's Zoroastrians, continue to use the same names and the same calendar as their ancestors.
By: Khodadad Kaviani

Ta'zieh in Iran (Part III)
At the height of taâziyeh performances a large number of taâziyehs were composed. Enrico Cherulli, Italian ambassador to Iran during the 1950âs, collected over a thousand different taâziyehs, which are kept at the Vatican Library.
By Dr. Freydoon Arbabi

Ta'zieh of the modern time
Actors replayed the martyrdom of Hossein, while in the 26,000 mosques and 4,000 specially dedicated shrines for the day of mourning, or Ashura, free meals were on offer, donated by the powerful bazaar merchants, pillars of the Islamic regime.
Random

Satire of the Month (May) By: Kayvon Sarkhosh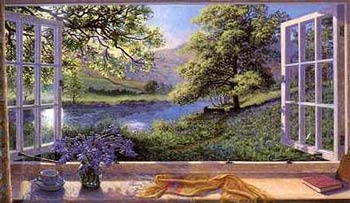 Window
Just a window is enough for me

My Little Cocoon
It all seems light years and galaxies away. Though in historical or geographical terms, it does not seem that distant. You see my friends, I once lived in a magical little cocoon a few miles wide and a fewer miles long.
By: Fariborz Mofidian

Memories of my encounter with two women of Samarkand
When I got to the dusty bus station in Samarkand on a cold sunny day in April of 1996, Ziba was waiting for me. I later realized that my first encounter with an Uzbek woman was with one who looked different from all.
By: Dr. Haideh Salehi-Esfahani


Going Back Home
I wrote this a few years ago for another magazine on the net. I am told things have changed, hope it is true:
By: Shirin Tabibzadeh

Daily Telegraph | Farsi Papers | Le Monde Diplomatic | Popular Science | Newsweek| Economist
We will do your personal web site, reasonable price