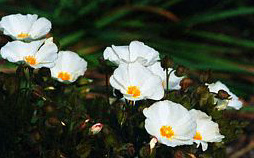 Shirin joonam,
I came back from Dubai last week , I have an interview on June 5th and I did not get the visa. I did not give up and tried one more time and went to Abu Dhabi.(Capital city of Emirate). A lady in Abu Dhabi who was the consul, told me I can not give you the visa, I asked why? what do you want from me ? what kind of document you want me to bring and show you? Your documents are perfect but I can not give you the visa, she said... It sounds that they are not going to give any body tourist and student visa
any more to Iranian people, they just approve green card, fiancÚ visa and H1
visa (for job).

I am back and now in Tehran again, I am heartbroken...But I am kind of BACHEH POR ROO...I will fly to Dubai again on July 19th to try one more time...It is not important what will happen... I will get back into the USA and I have learned some lessons from all of misfortunes that I had there.... ... I will do what ever I could for surviving...I know it will be hard but not as harder as this kind of life that I have here. I know I will be a nomad there a poor lonely woman but free... Free from all hese horrible traditions here. love
---
To add to Mr. Ashitiani's good observations about Iran and Iranians and the axis of ....,it is interesting to note that in events associated with the Middle East, Iranian nationals have not been involved in any irrational, violent acts. I'm excluding those sanctioned or commissioned by the Islamic regime against its own citizens or foreign nationals and interests. Among Iranians, particularly, the youth, a sense of rational maturity is replacing the previous absence of logic so prevalent in the hay days of the Islamic revolution. Indeed, no Iranian, even from the Islamic regime was involved in 9/11, Al Qaeda, Taliban, and supported the Islamic fundamentalist Madrassas. Actually, after 911, Iranians in more than one city, kept a candle light vigil to honor the memory of those fallen in the World Trade Center tragedy. Actually, US Mid East analysts have commented that while no Iranian was involved in 911, they are on all sort of lists to limit entry to the US. At the same time, citizens of Saudi Arabia which financed the Taliban, has hundreds of its citizens in Al Qaeda, has private charities that support Hamas and Islamic Jihad, funds Islamic fundamentalist schools
all over the world, was home to 15 of the 19 hijackers of 9/11 experience no limitations in acquiring US entry visas.
M. Kh.
---
Mr. Ashtiani's article was quite interesting, but koo goosh shenava, we deserve a good part of it. Look at us, with over a million immigrants, I mean good immigrants, we don't even have a representative to defend us even in smaller scale. My brother was going to travel here after so many years, he is stuck somewhere in Turkey, Dubai, or I don't know some other place. Is there anyone we can ask help, of-course not, we only have time to stab each other on the back! What did my brother do, he was not even alive when all this happened and why should I be deprived from seeing my loved ones.
Parvin
---
Dear Babak and Pedram, I have been to your concerts several times, I enjoyed them thoroughly, I always spread the words. Hope I will be in town again to attend your next and next ones. The interview was great , learned a few things about those stuff! Good luck.
Masoud Z.
---
Dear Mrs. Tabibzadeh,
My name is Homayoun A. , and I was referred to you by a Mr. H., who wrote to me some time ago and told me that you might be able to critique a novel that I am currently working on.

No doubt I'll greatly appreciate this favor. Your opinions will be very precious to me. You can check my novel at ..................
Sincerely
---
Dear Shirin, I enjoyed reading about "Bozorgan mosighi iran" written by Mr. Nekoogar, it is so important to recognize those that have served our country and its culture. Are you into music yourself? it is obvious that you are interested a lot with all the articles about this subject. I would also want to ask you.......
Good job. Azadeh M.
---
Dear Mrs. Tabibzadeh, I do indeed congratulate you on your choice of articles and would be glad to contribute to your fine magazine in any way I can. Please provide your fax or mailing address, it would be an honor for me to have my articles on your web site. Many thanks for your hard work and your service to our culture.
Dr. Mahmood F.
---
Dear shirin,
I loved the article by Mr. Ashiani, no doubt our community ........, hope for better days.
---
Dear Editor, please pay attention to the poems you receive. Molana's poem has something missing in the last two lines, it does not rhyme, sorry I had to tell you. But..................
Mehdi
---
It is very BEAUTIFUL .
Best luck.Best health .Best wishes.Always for you.
LOVEEEEEFFFFAAAT
---
Shirin Khanoume aziz: As we say in the old country, may your hand be without pain. Thank you for sending me the new issue of the journal, and I wish you the best of success in your efforts. abbas m.
---
Dear Ms Tabibzadeh, salam
I had a look at Rozaneh Magazine today and accessed it's sections. I found it cultural and useful for Iranian readers and others. I'll introduce it to all my friends anywhere in this global village. I wish you successfulness in managing such a lovely and modern cultural collection of readable items and brilliant pieces of knowledge in a vast ground.
Best wishes
J. Doostkhah
---
Dear Shirin,

Many thanks for the marvelous offering of articles in the Now Ruz issue of Rozaneh.; I loved "Leopard and Tiger Skin Carpets" (once again, Parviz Tanavoli has told me so much that I didn't know), "The Gardens of the Great Kings" and its related web site, and "Royal Popes and Dangerous Women" (Cyrus the Great is surely one of the most outstanding individuals in human history) Finally, it goes without saying: Kudos for the Abbas Milani interview!

In answer to Nicole Babaknia's question about my interest in Persian culture; the reason is very simply that I don't think Western culture, in itself, is adequate. I first came upon this insight as a graduate student, in the work of Melville and Thoreau. It was confirmed later, during my five years in Iran. Iran has long balanced pride with humility in the recognition that "Isfahan is half... ."; The West needs to come to the same recognition. To become whole we need interactive dialog with significant civilizations of the Far and Near East. Of those, Persian civilization is the most significant that I know.
Melinda
---
..........................
...................................................
I certainly did read your great interview with Dr. Milani. All the articles
that you publish are very informative and I enjoy reading them all the time.
Your questions and his answers were excellent. Thanks for going into details
and indeed he gave a good picture of our modern history in a capsule. I wish
we had a foundation that would support such researchers.
F.A.
---
Dear editor,

I read your interview with Dr. Milani with great interest, joy and pride. The simple yet elegant prose, relevant questions, and questions and answers premised on research and analysis was a welcoming change in Iranian journalism.

The interview was immensely informative about one of the most controversial and least researched events (events of 28Mordad) in the modern history of Iran. Actually, we see even today, instances where academicians of Iranian origin, affiliated with some of the most distinguished Western universities and
centers of learning in their research, deliberations, and discourse, either ignore 28 mordad, or what they offer is judgmental, even prejudicial and void of credible logic or scholarly research.

The events of 22nd of Bahman, painful as they have been, may have served to inform the Iranian society to approach and analyze political issues with logic and prudence. Thanks to scholars like Abbas Milani and authors within Iran, we tend to draw our conclusions on the rule of the Pahlavis, Mossadgh's nationalization
of the oil industry, or the premiership of Hoveyda based more on factual events versus historical innuendos.

I earnestly believe the salvation of our people and our country lies in an informed and rational citizenry. If we don't learn from lessons of history, we're prone to repeat the same mistakes over and over again. Point-in-fact, it is ironic, actually tragic, that while Mashroo-e failed in the constitutional movement of 1906 to harness a progressive movement, it succeeded almost a 100 years (actually, 91 years to the day) in the Islamic Revolution of 1997. Simple rudimentary analysis of this fact leads to the sad conclusion that illiterate, isolated, rural, and backward Iranians of 1906 were more informed than the comfortable, opulent, urban middle class and Bazzari population of 1979 when it came to dangers fundamentalist clergy.

To help inform our people at least learn lessons of history, I ask you make every effort to provide insights into the dark corners of our modern history. To this end, I implore you to pursue this effort, and suggest, as humbly as I can, that you consider dedicating some space to your readers to raise questions and provide answers to topics that can raise our knowledge to understand the strengths and ills of our society.
BA TASHAKOR
T. P.
---
I don't know how true what you are saying are. I always thought Dr. Mosadegh was the democrat and the Shah was the dictator. According to Mr. Millani, Dr. Mossadegh was not any better, he decided it all himself then what was the grudges all about? I hope what you are saying is not true. I always beleived and still do that Dr. Mossadegh was a patriotic person and against any kind of self serving attitude.
M. L.
---
Shireen Joon Salaam:
How are you? I am so proud of you and the beautiful and rich Rozaneh Magazine. I think you are one of the women who should be recognized on March 8. I hope you have a wonderful Norooz.

Best Wishes.
Firouzeh
---
Salaam Shirin jaan,

Hope you are in the midst of a positive week!

I have not seen you for a while at our Stanford sessions, and would like to take this opportunity to congratulate you on the latest issue of Rozaneh, as usual, it is awesome. Great work!

Shirin jaan, this Friday evening, March 8th, there will be an event celebrating International Women Day, with the honorary guest, Mehrangiz Kar. During this event, the local women contributing to our community will also be recognized. We, the Sipzanan, who is putting this program together, would very much like to have you at this event to recognize your first of its kind publication, Rozaneh, and its great quality. Please let me know whether you will be available. Your presence will be a beautiful addition to this evening.

All the best,
N. S.
---
Dear Shirin Khaanum,

Congratulation for the new issue of your e-magazine. And thank you for presenting both my poem and article in such a nice way.

This is not certainly "dar raah e khodaa" but, rather, "dar raah e farhang o adab e melli ye maa Iraaniaan". I have never earned a dime from my writings in the last 45 years and am thankful for that. I am also thankful to personalities like you that endeavor to render such professional works without any financial expectations.

I certainly will continue my cooperation with your publication in the future. Just, when it is time for it, remind me.
E. N.
---
II went through rozaneh.........
..........................................................................................................................................................................
.................................................. Nevertheless, I had some problem with this site that I would like to explain them to you:

1. Down loading this site is a killer. I had to sit in front of my laptop for many long minutes. I think this slowness of down-loading process of heaviness of the files on this site puts people off. I forwarded the address to others and some of them have written to
me complaining about this very problem.

2. Moving around, or surfing the site is almost an impossible task. You can only move inside the site in a certain manner (for example, if you want to see previous issues you have to move back one by one).

3. The model is that of a printed magazine rather than an e-magazine. The concept of having "by-monthly issues" (though the site is updated more than that)has caused most of these problems and will act as a barrier for gathering more readership.

4. By you and Dr. Milani writing for this e-magazine I am sure it will attract a lot of attention. But it should advertise itself in other e-media by usingreciprocal links.
S.
---
Hi
Congratulating you on your web magazine from London. it would be appropriate to do without the academic titles of the contributors to you magazine. Azar nafici has a doctorate but do not mention it wherever her articles appear. Esmail Nooriala should copy and asks the publisher to omit his title too. if he is a poet, he is not supposed to be a doctor to recite a good poem.

Regards,
F. J.

PS. I would be grateful if you could forward this e-mail to Ms.Azar Nafici
asking her to contact me.
---
Dear Shirin
I am very delighted to visit your website and in particular to find your interests in gardening and Persian Paradise gardens.

Please visit my website. I have dedicated to garden designs of the world and if you feel it fits the content of your website you are welcome to place a link:
www.persianparadise.com
**********
Dear Shirin,
I am so honored by your comments and pleased to find out about your interests in Persian gardens as well. I thank you in advance for considering the addition of a "link". Contribution of a Persian Paradise Garden in the Untied States by all Iranians reiterates the peaceful nature of Persians and their respect for nature. This will be a non-political statement for all the good things in our hearts and an appreciation of our unique heritage. So that our future generations realize such values and follow through ....

Have a joyful day,
F.A.
---
Dear Shirin
Good job and congratulations for attracting such exceptional talents to send their works to your periodical. I read Dr. Nooriala's article last time and his poem too, is he related to Partove Nooriala? And if yes, where is she? .....................
..........................................
F. M.
---
Dear Shirin,

I visited your site and was very impressed with your magazine. You are providing a rich and refreshing blend of Persian and Western Culture. I am proud of you as a compatriot but most of all as a very attractive Persian Lady who was able to infuse the spirit of entrepreneurship to an artistic venture in a very competitive field.
Y. G.
---
Salaam Shirin
I truly enjoyed your interview with Dr. Milani. I appreciate your knowledge of modern Iranian history, and I enjoyed reading your thought provoking questions. I have always admired Dr. Milani's impartiality and commitment to finding the truth. Please keep up the good work.

F. P.
---
Shirin, your interview was great, both your questions and Dr. Milani's response were so well to the point. It showed your good knowledge of the current history and he was of-course awsome, no doubt. We wish you more success, it so good to hear logic!
A. & H.
---
Dear Editor, I enjoyed your interview with Dr. Milani, superb, exactly the questions I always wanted to ask an expert. I wished Dr. Milani could give more of HIS own understanting of those important events of the history. I wished we could explore this a little more and once and for all find out the truth as they happened. We tend to fall in love and out of it in haste, seldom our judgement is based on our research and knowledge of the history itself. Whatever someone we like says, we will accept, it is about time to have frank and no nonsense account of those who know a little more than we do. Hope the rest who have spent a life on these issues do not have fear for their reputation and speak up the truth.
M. H.
---
Dear Editor,
I enjoyed reading Nick Welman's article "Royal Popes and Dangerous Women" especially the segment about women. Why we are here now, at the beginning of 21st. cent. needs in-depth research!. I would like to thank him as an Iranian for doing such a great service to our culture. I visited his web site, it looks great with excellent articles about our history.
Kh. M.
---
I enjoyed Dr. Daryaee's article on Ashkanian and I recommended it to many of my friends. I would like to know more about this lost civilization, how can I contact him for more information or books or articles?
Good job!
A. M.
---
Ba Salam,

My name is Katie Dashtban and I am a doctoral graduate student of clinical psychology at the California School of Professional Psychology at Alameda. I would like to dedicate my doctoral dissertation to the Iranian community living in the bay area. Specifically, I am researching on psychosocial needs of individuals who have experienced stroke. The individual and the family will have to face sudden challenges and life style changes after stroke. Currently, this adjustment is not addressed by the physicians and health care providers who provide medical services to stroke patients and their families. In-fact the psychological consequences of stroke, coping mechanisms and mental health of stroke patients and their families are not addressed due to lack of cultural understanding of the Iranian-American individuals. The Penninsula Stroke Association at Palo Alto will guide and possibly fund this research project. The end result will be an all inclusive pamphlet as well as monthly lecture series to physicians and health care providers which will enable them to understand the specific psychosocial needs of Iranian stroke patients. The first step is to gather demographic information regarding the Iranians who live in San Mateo and Santa Clara counties. Specifically, data that indicates age, marital status, length of time living in the bay area, religion and similar types of information is necessary to begin this dissertation project. If you know of sources where I can gather this demographic information, please send them my way via e-mail.
my e-mail address is :