---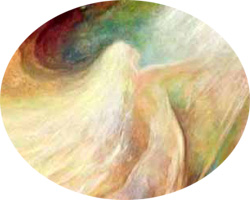 Nowruz 1386l: Tuesday March 20th 2007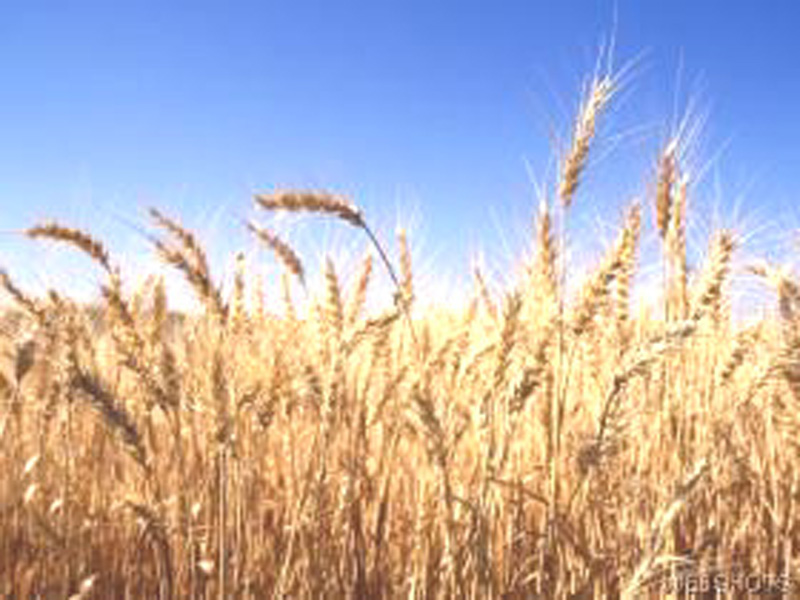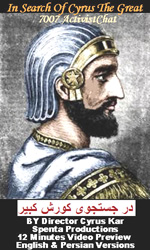 In search of Cyrus, click on the picture to listen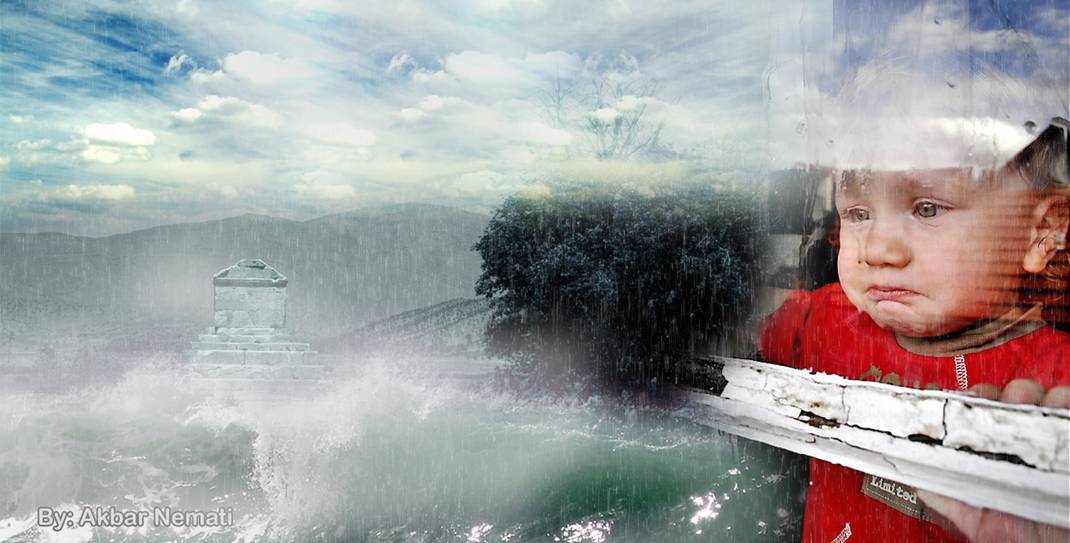 Save Passargad: Aanha che khahand goft?
---
Arshiz
---
---
Painting by: Abbas Katuzian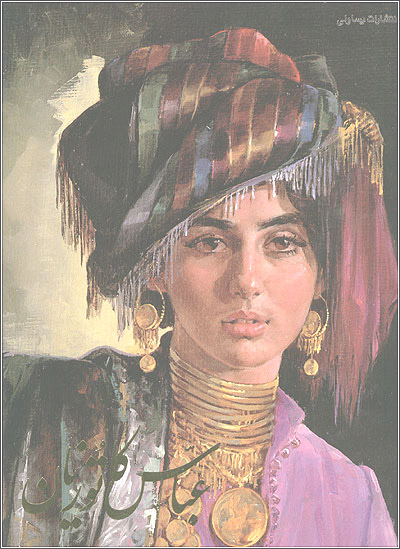 ---
---
By: Dr. Majid Naficy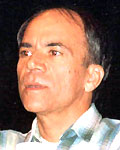 Many years ago, when for the first time I saw the romance of Khosrow-O-Shirin written by Nezami-ye Ganjavi (1158-1262), I wondered why he had called it "Khosrow and Shirin" and not "Farhad and Shirin". Of course, in my elementary school books I had read about the Sassanid king, Khosrow II (d. 628) and his feasts and pageants, but I did not know that the name of his beloved was Shirin. I took Shirin solely as a mate and partner to Farhad. After I read the romance of Khosrow-O-Shirin by Nezami, I found out that both Khosrow and Farhad loved Shirin. With this difference, the former succeeds in his goal but the latter does not win his love and hurls himself from Mount Bisotoon.
---
---
On the lighter side
shirin/houshang

Lithographic Shahnameh published in Iran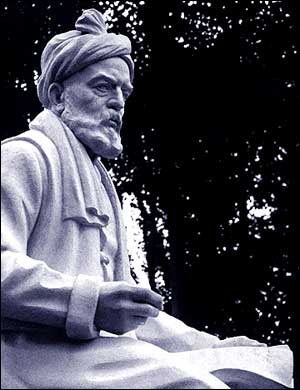 A collection of lithographic illustrations of "Shahnameh", a masterpiece by prominent Iranian epic poet Ferdowsi, hit the market in Iran.

The work has been compiled by German scholar Ulrich Marzolph and came out by the Chista Publications.
Entitled "Shahnemeh Album", the book features illustrations which were printed during Qajar era in Iran and India and Marzolph has gathered them from various libraries across the world.
He met Iranian journalists and reporters at Tehran's Titr Café last year.
The professor of Islamic studies at Georg-August University in Goettingen, Germany, has conducted 20 years of research on Iranian folk tales, about which he has written many articles in Farsi and German.
He is also a senior member of the editorial committee of the "Enzyklopaedie des Maerchens", an international handbook of comparative folk narrative research.
Marzolph's "Narrative Illustration in Persian Lithographed Books" introduces the history of printing in Iran and surveys the investigated sources.
The study supplies basic data on genres of illustrated books, artists active in lithographic illustration, and aspects germane to this particular field of art.
The documentation includes bibliographical references for 116 illustrated books in a total of 351 particular editions and 150 plates with several hundred single illustrations.
He has written several other books, including "The Arabian Nights Reader", "Persian Popular Literature in the Qajar Period", and "The Arabian Nights Encyclopedia".
---
Greek writer's new book sheds light on Alexander in Iranian poetry



References to Alexander the Great by classic Iranian poets Abolqasem Ferdowsi and Nizami Ganjavi have been surveyed in a new book by Greek writer Mariana Theodoridou.

The book, entitled "Alexander the Great in the Works of the Great Iranian Poets Ferdowsi and Nizami Ganjavi", was introduced during a special ceremony at the Parnassus Literary Society in Athens on February 15.
Greek Deputy Foreign Minister Theodoros Kassimis, Iranian Ambassador to Athens Mehdi Mohtashami, and a number of Greek academics attended the ceremony.
Kassimis described Theodoridou's work as comprehensive, saying, "The book will provide a good opportunity for Greeks to become familiar with great Iranian poets' viewpoints on Alexander."
The book is based on Ferdowsi's "Shahnameh" and Nizami Ganjavi's "Eskandarnameh" or "The Sikandarnameh" ("Book of Alexander the Great").
"Iran's long history has witnessed many stars that shone so bright that only one of them could culturally enrich the history of a country, but Ferdowsi is even more unique. He played a key role in Iran's cultural destiny as well as in the eternity of the Persian language," Iranian cultural attaché in Athens Mohammadreza Darbandi said at the ceremony.
"I'm happy that the book was published. I became familiar with the Persian language when I was working at the Greek Embassy in Tehran, and I enlisted many Iranian scholars for the research into Alexander the Great in the poetry of Iranian poets," said Theodoridou.
The 780-page book also includes a number of Persian miniatures.
---
UNESCO nominates Shiraz world's 2nd City of Literature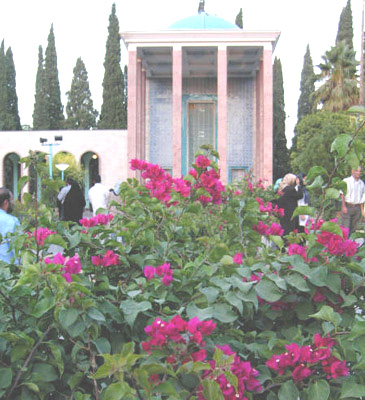 ---
Hafez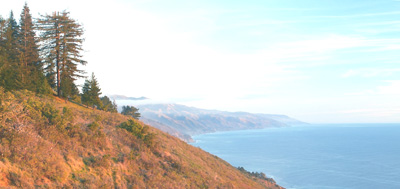 Welcome to the mystic island of Kish
Just beautiful, take a look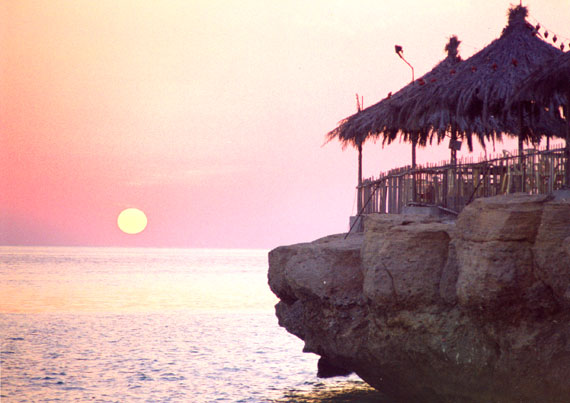 Have you ever wish to get away from the hectic city life and relax on a tranquil
island? Far a way from everyone and everything that is ordinary?
Then allow us to suggest to you our paradise island. Kish Island is a resort island lapped by the sheltered waters of coral-edged lagoons, home to many of the world's spices of reef fish. Snorkeling in the Kish Island is amongst the best in the world, whilst scuba diving offers an even more spectacular insight of life beneath the waters.

---
Traditional band Dastan to tour Europe


The traditional Iranian band Dastan plans to do a European tour. The group will open the tour with concerts in Madrid from March 4 to 6 and will then perform in Cologne on March 9 and 10.
Amsterdam will also play host to the Iranian musicians on March 11.

Iranian plays to hit stage in France
Several Iranian plays are scheduled to be staged in Paris from March 21 to April 3.
The program will feature plays directed by Ali Razi and Arvand Dasht-Aray as well as a Siah-Bazi (an Iranian play in which a harlequin in blackface stirs laughter with his improvisations).
---
Veteran Iranian dubber Mani dies
TEHRAN -- Prominent Iranian dubber Mohammad Khajaviha, known as Mani, died early this morning after a long illness.
He was 78 years old.
He had studied English and began his professional career in 1949.
Philadelphia Museum of Art Celebrate Nowrooz on Sunday, March 11, 2007
Norooz is the joyous festival of new life observed by Persians and the neighboring cultures of the Tajik, Afghan, Uzbek and Kurdish people. The Museum is proud to welcome the Silk Road Dance Company, whose dazzling performances feature elaborate costumes, beautiful stories and festive music. Families can make their own Norooz inspired crafts in the Make and Take Workshop and create drawings in the Persian Galleries. Members from the local Persian community will be at the Museum presenting a display of the traditional New Year table and other Norooz traditions
---
Expulsion From Paradise
Painting By: Negar Ahkami
http://www.negarahkami.com/index.php
---
Young Iranians are doing more to transform their country than any outside agency could do, writes Rageh Omaar

This is Iran, but not as you know it

Young Iranians are doing more to transform their country than any outside agency could do. It might have been hot, but it was going to take much more than the familiar Tehran cocktail of unrelenting heat and choking smog to deter the 20 or so young Iranian women gathered outside the record shop. Beethoven?s isn?t exactly the sort of name you would expect of a hip music store. But this is Tehran, and as with most things involving young Iranians today, even a seemingly boring name hides something far more subversive.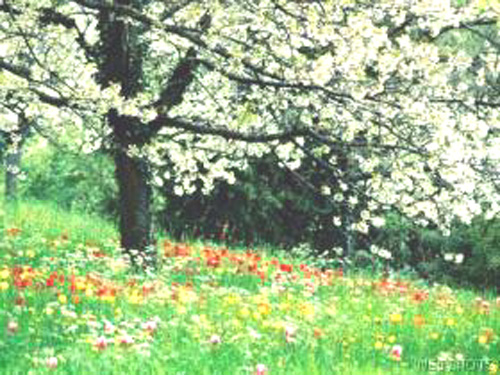 poems
---
---
Sent by: Amir Jalalpour

---
---
Darius Kadivar's Corner
Paris Report

About the Author: Darius KADIVAR is a freelance journalist born to an Iranian father and French mother. He works and lives in France.
Movie
HIGHLY RECOMMENDED FRENCH FILM
Moliere
With Laura Morante, Romain Duris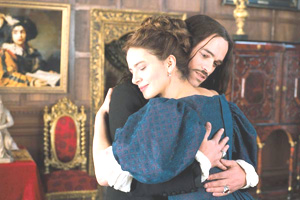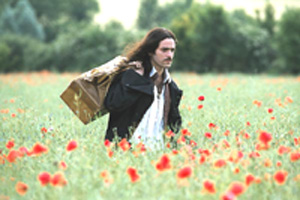 -----------------------------------------
Queen

Dame Helen Mirren has added the best actress Bafta to her long list of awards for The Queen, which was also named best film at the London ceremony.
-----------------------------------------

Animation
French animations pour in on Tehran festival

France is seeking a great chance of success at the 5th Tehran International Animation Festival, outnumbering rivals' works, the Institute for Intellectual Development of Children and Young Adults (IIDCYA) announced here on Wednesday.

Of 570 works submitted by 61 countries, the selection board picked up 142, with 47 belonging to France.
Britain, Canada, the United States, Spain, Poland, and some African countries are some of the participants of the festival which is held from Feb. 25 to March 1 at the institute.








Copyright © Shirin Tabibzadeh, Cupertino, 2000 -2005
Rozanehmagazine is not responsible for the opinion expressed throughout its pages
and/or the content of the Sites to which it is linked.